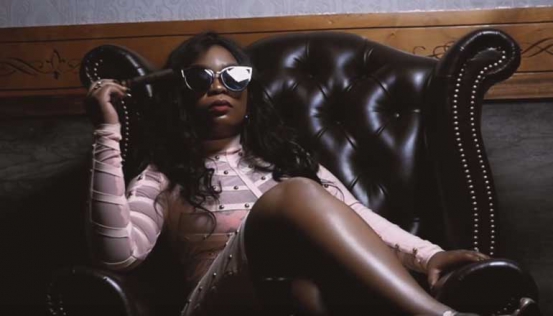 Controversial singer and socialite Pendo just released a visually stimulating video for her new song dubbed 'Can't Get Over Me'.
Besides the vocal prowess she exudes in the video and her body of work which she does not shy from showing off, Pendo decided to feature a very unlikely star in the video; her ex-boyfriend, Luwi.
Luwi, who also stars in the reality show Nairobi Diaries alongside Pendo, is shown delivering to her a briefcase full of money which she spends having a good time.
Ironically, while the video distances itself from Luwi who plays a completely different role in it, one is left to wonder if actually she is talking about Luwi being unable to get over her.
However, the video oozes femininity and confidence and stands as a true testament that it is difficult to get over her.
This is her second single since she made her music debut over a year ago with her first song called 'Sometimes'.
Watch it here and be the judge.
Related Topics