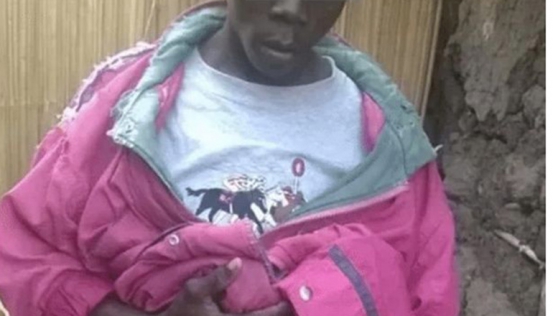 A rare disease has left this man unable to have sex – because his penis is the size of a baby.
In what is believed to be the only case in Kenya, the man's mystery condition has left him unable to make love due to the eye-watering size of his manhood.
Hanging well below his knees, the enormous member has left 20-year-old Sorence Owiti Opiyo miserable and he's even had to drop out of school due to relentless bullying.
Now Sorence, from Kisumu County, is struggling to work out how his incredible penis won't stop him from living a normal life.
Sorence developed the illness ten years ago and was raised by his grandma when he was orphaned at the age of just five years old.
The illness manifested itself through a swelling similar to a boil which made his reproductive organ keep growing dramatically in size.
He has had treatment for the condition, including an operation which has slightly reduced its size – but the member kept on growing and ballooned to almost 10 times the size of an average penis.
Sorence said the condition is painful and stops him from wearing shorts or trousers because the size can't fit in any clothing.
One of his family members told a local news website that he is scheduled for another operation at Jaramogi Oginga hospital in Kisumu.
The family is now appealing to well-wishers for financial help for the surgery.
Related Topics