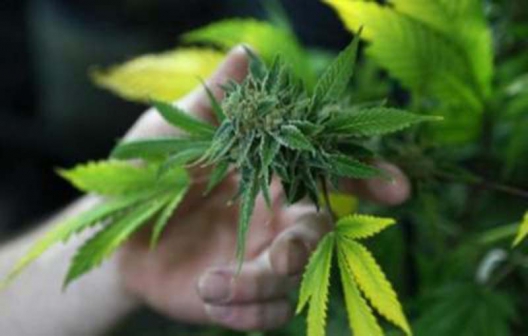 Bhang or bangi, saved the life of a little girl called Charlotte Figi from Colorado, USA. Her parents had tried every possible conventional remedy prescribed by doctors to treat the more than 300 seizures she was experiencing every day.
Nothing worked. But bangi did. Charlotte was not 100 per cent cured, but her seizures reduced from thousands a week to just about two in seven days, as captured in CNN's Dr Sanjay Gupta's documentary, Weed. Isn't that remarkable?
In many countries around the world – Kenya included – it is illegal and a criminal offence even to posses bangi, leave alone using it.
This blanket condemnation of bangi, which is also called marijuana or scientifically as Cannabis Sativa, could have started with a letter written in 1970 in America by the then Assistant Secretary of Health, Dr Roger Egeberg. Roger wrote regarding bangi that, "Our recommendation is that marijuana be retained within Schedule 1 at least until the completion of certain studies now underway to resolve the issue."
That was in 1970. The studies he was talking about, it appears, were never completed.
Schedule 1 drug means it has no known medical use and is a high risk for addiction and abuse. In Charlotte's case, emerging evidence suggests that bangi could actually be the only medicine for terminal conditions that have shown resistance to nearly every medicine currently certified by governments for use.
As I write this I am laughing. Not because I am stoned. I have never smoked, at least not deliberately. I could have been a second-hand victim of some big-bodied bullies in high school though.
Dr Lukoye Atwoli, a psychiatrist with Moi Teaching and Referral Hospital, believes that there is no strong evidence to argue for criminalisation of bangi.
"If you are going to block the society from using something, it should be based on strong evidence that it is dangerous and harmful. In the case of marijuana, there is none," Atwoli points out. However, he adds that there is evidence from research that use of bhang can exacerbate symptoms of pre-existing of mental illnesses – like hallucinations, delusions, and paranoia. "It is however wrong to suggest that marijuana causes mental illness. It makes a patient of mental illness more prone to symptoms, but does not cause the illness," he says. In essence, he says, bangi was not criminalised because of sound science, but because the science was lacking.
There is strong evidence now that bangi is useful against neurological conditions like epilepsy. Some studies also show it may ease multiple sclerosis symptoms like muscle stiffness and spasms, pain, and frequent urination. In fact, as long ago as in the 19th century, journals were written documenting how medical marijuana was used in treating 'neuralgia, convulsive disorders, emaciation,' among other things. In the USA now, nearly half of all the states have legalised the use of medicinal marijuana. In California, citizens are allowed to posses or cultivate marijuana to treat many medical conditions, including pain, nausea, HIV/Aids, seizures and glaucoma.
But Kenya is not even close to allowing research on marijuana. "Marijuana is currently illegal in all forms in Kenya. Doctors, despite knowing the existence of medical marijuana, are not allowed to prescribe it," says Dr Maurice Raute, a toxicologist at the Kenyatta National Hospital.
Dr Raute believes that the ban on marijuana use is based on politics and not exactly on scientific evidence. "It is more of what society thinks and not what science has proven," he adds.
Given the chance, Dr Atwoli would prescribe medical marijuana. He says: "As doctors, we are expected to primarily cause no harm and to pursue that which is beneficial to our patients. If I am convinced that marijuana is the only possible remedy for my patients, then I will prescribe it."
As for recreational use, Atwoli is adamant that no solid evidence exists currently to prevent people from using bhang. After all, compared to stuff like alcohol and cigarettes – which have been linked to cancer and other conditions – there is no evidence that bangi causes any disease.
If used under prescription, Dr Raute believes bangi would be a great help.
Related Topics