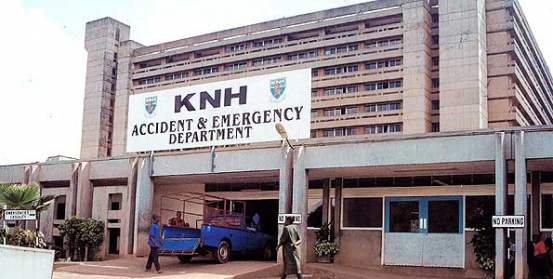 Disturbing reports in the media of patients succumbing to easily preventable deaths is so sickening that one is left scratching the head for answers.
Some cases are so bizarre that cynics are even tempted to question the mental status of the health workers involved. Do they lack the skill set for the job they were employed to do? Is it a case of too much workload, lack of resources or plain apathy?
Emergency care can be defined as the care given in hospitals to patients with serious reversible conditions. It involves triage care where degrees of urgency are assigned to illnesses or conditions in order to decide the order of treatment and subsequent follow up. It encompasses high dependency units, Intensive Care Units, Operating theaters, Post-Anesthesia Caring Units, Kidney Dialysis Units, Burn units, Cardiovascular Units and Stroke Units.
It is safe to say that critical or emergency care services in Kenya have been hampered by economic reversals resulting in low wages, manpower flight to either the private sector or abroad, and the unwillingness of government to fund public hospitals adequately. Wrapped up in this situation is the endemic corruption which unabashedly permeates all sectors of the Kenyan society. The result is an all too familiar harrowing story such as was posted on social media recently by a medical doctor:
"Today just after 4:00 pm, a rogue driver hit a cyclist in Busia. The Mzee had come from buying chicken feed. He sustained serious injuries to the head and sunk into coma. Good Samaritans took him to hospital. The clinicians saw him and declared that they couldn't help him without a CT scan. No effort to stabilise him, no IV line, no pain killers, nothing. They then threw him, an unconscious man bleeding from the nose and mouth, into the back of the ambulance, with the nurse sitting upfront with the driver, pretentiously referring him to Kisumu for the CT Scan. They murdered him. He barely made it 10km from Busia, of course. They made sure he choked on his own blood... That man is my father-in-law. The next victim will be someone's mother, sister, brother, father. We do not have medical care in this damned country..."
Rule number one in this business is that you do not move a patient around until they are stable. Maintaining hemodynamic stability (stable blood flow) for say most accident victims before moving them rarely happens. Most times, such patients, who are barely conscious and bleeding profusely, are turned away at 'small' government facilities and their minders advised to take them to bigger hospitals. Most never make it.
Other patients in critical condition are neglected for such long periods of time at Casualty that their situation degenerates to a point where their lives cannot be salvaged. We have read cases where medical personnel did not bother to take a set of vital signs on a patient, establish an IV to fluid resuscitation or offer simple comfort care measures as patients await treatment. Moving critically ill patients in 'ambulances' that lack trained paramedics and the right equipment is nothing short of murder.
To protect people from irresponsible workers who have been given the sacred duty of saving lives, the Kenya Government should come up with a law like the United States EMTALA (Emergency Medical Treatment and Active Labor Act). This is a federal law that requires anyone coming to an emergency department to be stabilised and treated, regardless of their nationality, race, creed, colour, insurance status or ability to pay.
The paucity of both medical personnel and standardised up-to-date critical care equipment tend to be the weakest link in healthcare systems around the country.
It beats logic that a country the size of Kenya has less than 60 ICU beds yet the hospital I work for in the United States has 40 ICU beds and another 10 to accommodate overflow. According to an August 26, 2013 report published in The Daily Nation, Kenya had less than 50 Intensive Care Unit beds in public hospitals for the over 40 million Kenyans. (Editor's note: President Uhuru in his State of the Nation Address announced that Kenya now has 150 ICU beds).
Note that Kenyatta National Hospital is the largest referral and teaching hospital in the country, receiving 2,500 patients daily. Therefore, it should have at least 125 Intensive Care Unit beds. Unfortunately, the hospital currently has 21 Intensive Care Unit beds. What then happens to critically ill patients who cannot afford the escalated charges at private institutions? The huge volume of patients here also overwhelm some of the machinery used through wear and tear, rendering them unusable for an undetermined duration.
Another major challenge facing the critical health care sector is the lack of staff trained in this discipline; more so in public health institutions. Most of the nurses and doctors trained in critical care end up working in private practice, simply because they have the skills but no equipment to work with. In any case, if the staff were to be available, you can bet your last dollar that their biggest complain, which affects their ability to work, is poor remuneration. As a result, government and public health institutions are packed with nonchalant medical personnel who are rude and mean to patients.
In any case, Kenya also faces a significant shortage of physicians, with only 4,500 in the entire country, according to the World Health Organisation. Of this, only 1,000 work in the public sector, which serves the majority of Kenyans. Whereas the United States counts on 26 physicians per 10,000 people, Kenya has just one doctor per 10,000 residents, a ratio that is way below average.
Worse, more than 50 per cent of Kenyan physicians practice in Nairobi, which, with an estimated 4 million people, represents a small fraction of the country's population. This leaves 40 million poor Kenyans at the mercy of the gods.
— The writer is an emergency medical care professional based in the United States
Related Topics