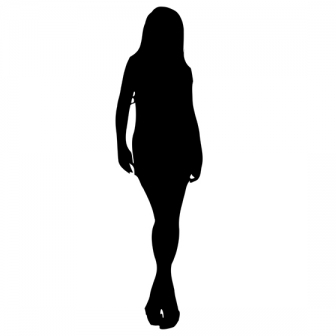 If there is a class of Kenyans that is totally denigrated, despised, disliked and derided, it has to be the Kikuyu women. Every terrible thing that can be said about them has been said a million times over. We have questioned their appetite for money, culinary skills, body shapes and bedroom abilities. We harbour this inexplicable contempt towards them that is getting out of hand.
This hatred reared its worst head recently when Safaricom CEO Bob Collymore married Wambui Kamiru in a private and very decent wedding in Nairobi. All manner of ethnic slurs and stereotypes were levelled against her, using the bible and our personal prejudices to decide that she is a gold-digger, terrible wife who left her husband and father of her children to marry a richer man. Most Kenyans were unbound in their comments, and they smacked of an extreme version of schadenfreude wishing the couple the worst in their pursuit of love.
Let me acknowledge that I have said some unsavoury things about Kikuyu women. More than a year ago, I wrote a blog about mukimo. The piece was targeting the less than college friends familiar with my political incorrectness, but inadvertently went viral, earning me a TV interview with Larry Madowo, that I still regret. I performed so badly some woman wrote on Twitter, "this Mukimo guy looks kinda retarded". I will apologise today for any Kikuyu woman who was offended.
But today I want to stand with Kikuyu women. They are the most awesome breed of women in Kenya. And I am not bullsh*tting here. I mean it from my heart. All my three campus crushes were Kikuyu.
All beautiful, all razor sharp. They gave me, a simple son of a peasant, audience. They all came from rich families. Yet, they were humble, generous and patient with me. If they gave me a chance, I would have married all the three of them. It didn't happen, and it always breaks my heart seeing them happy with other men. But such is life.
I learnt a lot from my relationship with Kikuyu women. They are ambitious and believe that a woman has to have her money. Which is a good thing. It makes them less dependent on a man, and always ready to drop a man if he becomes a deadbeat or if he abuses her. It is not the same with women from Western Kenya who can stick in an abusive relationship simply because the man earns more.
Kikuyu women are very supportive. They have attended all the fundraising I have invited them to. Here in the diaspora, at least two Kikuyu women have sent me pocket money, yet I have never even met them, nor do we have any romantic relationship. Just Facebook friends. When my friend Momanyi was coming to the States, he had no money for the ticket and it was his Kikuyu girlfriend who paid for it. Yet he was persuaded by his relatives to drop her despite the two having been deeply in love.
Kikuyu women are human, very loving and capable of loving. All this nonsense that they are materialistic is hogwash. Women generally have an innate desire to marry upwards. It is not an exclusively Kikuyu problem. I actually know more materialistic Kisii women than I know Kikuyu. More importantly, we should learn to judge people not on the basis of tribe, but their individual character. You have probably gained more from Kikuyus than even members of your tribe that you think are angels.
Our politics has affected our rational thinking that sometimes we fail to think of the Kikuyu as normal people who wake up every day to chase dreams like us. I bet we all have nice Kikuyu friends as colleagues, as neighbours or business partners?
Kikuyu women are not saints. But which Kenyan is a saint? Hating them does not improve your situation in life. You harm yourself more when you hate than the one you hate. If you won't love them, just leave them alone.
@nyanchwani
Related Topics