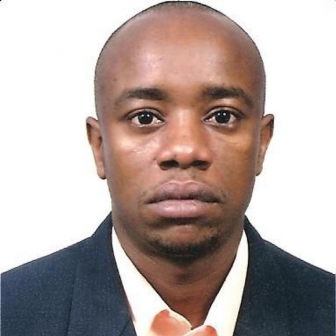 The Grim Reaper has robbed Kenya one of its greatest acts - Mugithi great, Salim Junior. Renowned for his unsurpassed vocal prowess and skill on the guitar, the maestro succumbed to a prolonged illness at Nakuru Memorial Hospital yesterday morning.
Salim Junior, real name Paul Mwangi Salim, broke onto the music scene with the one-man guitar style that involved 'remixing' popular tunes.
He was among the pioneer group of one-man guitar acts that included equally popular artists like the late Murimi wa Ka-half, Mike Murimi, Mike Rua, and his (Salim's) younger brother Mighty Salim. This essentially meant this forerunners made a career, not from original creation but from innovative renditions of other artists' songs in their own style.
The group despite launching successful solo careers enjoyed the mentorship of Kikuyu greats Wachira wa Karangatha and the late Sammy Muraya.
Importantly, they owe their success to the late Jane Nyambura alias Queen Jane, whom they called mother, who did more than mentor them. She fed them, housed them and literally launched their careers.
Unlike his peers, however, who stuck to re-creating tunes of the day, Salim Junior created a niche' breathing new life to classics, especially of Kikuyu traditional folksongs.
One would think the movement that began in the late eighties would lose steam, but even today, the one-man-guitar show is a big sell across the country. His brother Mighty Salim known for his 'box' haircut and sister Sarafina Salim who are star artistes in their own right, are a testament to this fact.
With his trademark cowboy hat and boots paired with vitenge or colourful beach shirts, Salim belted out equally colourful renditions that were not confined to the Kikuyu language. Whenever Salim took to the stage, fans of different ethnic backgrounds expected something customised specially for them. He did not shy to introduce the audience to Kikuyu classics, some going back as far as the 1950s.
Some of his greatest renditions included songs like Ni Sorry Muno-I am very sorry, Hutia Ria Keri-Touch me twice, Tiga Kumute-Don't leave her, that were contained in his debut studio album of remixes titled Certificate ya Maisha-Certificate of life.
Revellers keen on his sound frequented Visa Place, Upper Hill; the Jam Rescue clubs in Eastlands, Outering Road, and Spine Road, Green Yard, Ngara, Homela, Thika Road where he regularly performed with his band.
His act also went on the road and his fans around the country always looked out for his coming. He also tore the global stage with performances in the UK, America, and UAE.
One of his promoters George Morara alis Jojo, speaking to this writer, expressed dismay at the demise of the maestro.
In between the strained conversation, Jojo recalled the day he met Salim at a concert back in 2000.
He had seen him perform earlier, but was this time amazed at how he won over the crowd that was seemingly under the weather. A business partnership was formed and Jojo explains that it was a joy watching Salim become the legend that he presently is.
Salim; described as kind, polite, and a hard worker who never disappointed at a gig. Hailing from Subukia, he lived in Nairobi along Thika Road. He is survived by a wife and several children.
The family led by their patriarch Salim Kamau could not be reached for comment as they mourned the loss of their famous son.
Related Topics