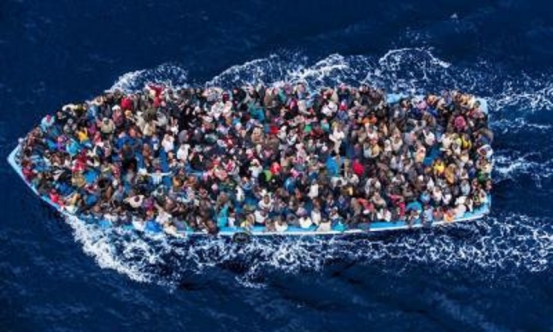 I have worked with a lot of refugee communities in East and Central Africa: Somali and Sudanese refugees in Kenya, Burundi and Rwandan refugees in Tanzania; as well as Sudanese in Chad. There are millions in Africa alone living in a state of 'temporary-permanent displacement.'
The same may be said of Asia, Middle East and Europe. In Budapest, Syrian migrants have been living on the streets; blocked from using all modes of transportation. Eventually, they took to their heels and started walking the 100 miles to the Austrian border. As they rested on the edge of the highways, they were carrying backpacks, dressed in sandals and sneakers, sunglasses and hats and many talking on cellphones.
Technology has allowed migrants to move faster and further. Money transfers, cellphones, and internet allow them to identify the best routes, keep abreast with changes, and perhaps receive money to further their journey.
Watching that scene reminded me of when I was leading a humanitarian NGO in Rwanda following the genocidal war. In 1996, the Rwandan refugee camps in then neighbouring Zaire were suddenly closed. The occupants put their belongings on their heads, grabbed their children and started marching home.
I witnessed a ten-mile long column of people walking at an amazing pace to their homes, hundreds of miles away. Children were easily separated from their parents because they could not keep up with the pace. There were no cellphones and in most cases, there were no shoes. But they had sheer determination to return to their homes and start their lives anew. This occurred on the brink of the evolution of the internet. It would be the grandchildren of these returnees who would benefit from that technology.
The Rwandans trekking home gave the advantage to the country. Unless you have a lot of money like the Emiratis, you cannot build a country without people and ideally people who see their interest in building it. Syrians running away from their country are not thinking about their country, they are thinking about survival.
Today, Rwanda has one of the fastest growing economies in East Africa. It has the highest ratio of female parliamentarians in the world. They are working on supplying 4G mobile telecommunication technology to 95 per cent of the population. It is ranked number one in Africa for gender and in the top five of most improved countries since 2000.
This only happens with a government which cares about its people, and people who feel engaged by their government. Syria will continue to move in reverse before it moves forward to catch up with the likes of Rwanda.
Denise is an Afro-soul singer and music performance coach.
Related Topics