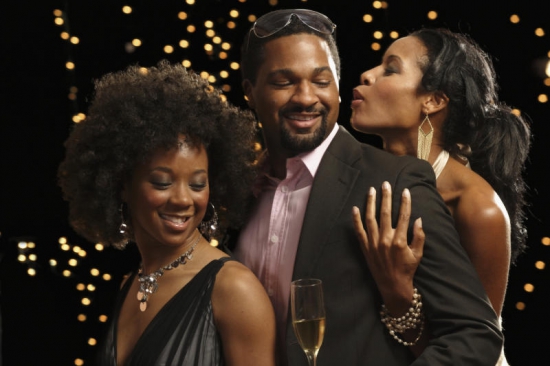 When a friend of mine proposed that I join the famed Facebook group Kilimani Mums Uncensored, I was a little hesitant. I am averse to anything that doesn't add value to my life. However, my friend was adamant.
By all accounts, the shenanigans that are posted on the group's page are hilarious and could prove to be the ideal distraction to while away a dreary afternoon. I was hooked and immediately gave her the go-ahead to add me to the group.
As soon as my membership was approved, I started to look through the posts in a bid to discover what all the fuss was about. After a few minutes of scrolling, something peculiar came to my attention.
In every other post, there was a mention of something called MWK. Now, abbreviations are not my natural forte and no matter how hard I tried to think, the meaning of this one completely eluded me.
My primary school English teacher always emphasised that if we ever came across a word that we could not figure out the meaning and did not have access to a dictionary, we should go back to the story and check the context in which the word was used. It would give us a general idea of what the word could mean. Like the good student I have always been, I did exactly that.
The first few posts I read went something like this:
"I am making dinner as I wait for my DH to come home from MWK. Can you suggest what I should make him for dessert?." I found out that 'DH' stands for 'dear husband.' I suppose it could also mean 'damn husband' depending on one's temperament.
"So, my husband is away at MWK and I'm bored stiff. Which good TV series should I watch?"
"My husband just got home from MWK and I asked him to help me with laundry..."
After reading a few more posts, I confidently concluded that MWK is a place; most probably an exclusive high-end bar that the affluent Kilimani Mums' husbands go to regularly. With that, I gave myself a pat on the back and moved on. For those who know what MWK actually stands for, please forgive my naiveté.
A few days later, I stumbled upon an article online that was discussing MWK. Fortunately, the person behind it had the foresight to put the full meaning in brackets. I was flabbergasted to find out that MWK in fact stands for mpango wa kando.
After I got over my seeming daftness, I recalled those posts from Kilimani Mums Uncensored. All of them talked so easily of MWK, you would be forgiven for thinking the 'intruder' is part and parcel of the marriage.
It got me thinking. When did it become okay with wives that their husbands can keep mistresses? Is this the new status quo when it comes to marriage? I wondered why the posts on Kilimani Mums did not read "my husband just got home from MWK. I have mutilated his genitals!"
I like the idea of exclusivity in a union. Let us not accept the plethora of alternative lifestyles being practised by some couples as a norm.
Do not abuse the sanctity of marriage.
@RoxanneKenya
Related Topics