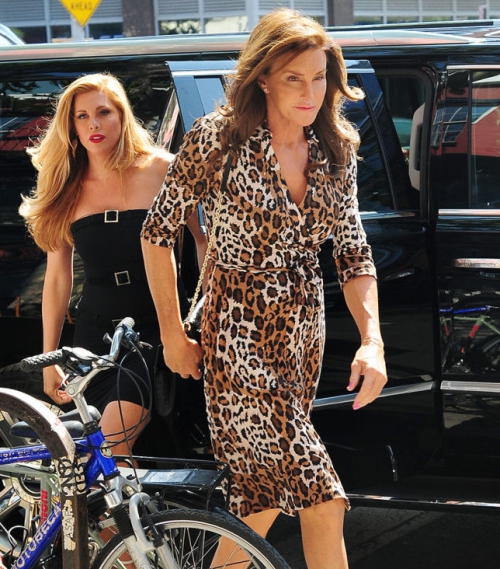 Caitlyn Jenner is dating transgender actress Candis Cayne, according to reports.
The reality star met the beautiful blonde while in New York for Gay Pride and instantly hit it off.
After partying the night away the two women are reported to have spent the next few days together – enjoying each other's company in the Big Apple.
A source told Star: "Caitlyn and Candis had amazing chemistry.
"After her monumental life change, Caitlyn's ready to open up her heart again and really, how could you ask for a more perfect fit as a romantic partner than Candis? "She's been basically through the same struggles and confusion, so she'd be the perfect person for Caitlyn to lean on as she continues her journey of transition. Candis is smart, funny, talented and drop-dead sexy. I wouldn't blame Caitlyn one bit if she fell for her."
The pair reportedly went shopping, had a candlelit dinner, caught a Broadway show and went to a spa during their time together. Phew - that's quite some date!
The exciting development in the 65-year-old's love life come after her son Brody revealed that she is still attracted to women
He said in an interview this week when asked if he would help set her up, Brody replued: "I mean if she needed it, of course. "I mean if Caitlyn really needed it, yeah it's good.
"Caitlyn likes women, it's not like all of a sudden, you know...Caitlyn created me. So it wouldn't be too hard to go and find a chick for Caitlyn."
And it looks like he might be right!
Caitlyn's rep said "no comment" when approached by us.
Related Topics