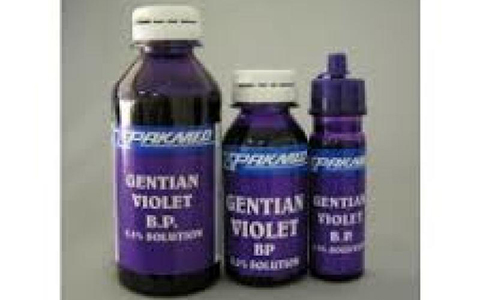 There were countless causes of wounds on your magoti and elbows while growing up on the dusty cotton soils of Eastlands.
You could have been hurt playing chobo mangoto, a form of 'violent' soccer in which letting a ball pass between your legs (chobo) was followed by a 'mob justice' style rain of mangoto on your Eastlando mango head. That in return meant running away, but there was always that cursed guy with long legs, who tegad you, and the force of gravity propelled your knees to the ground.
Burns from touching thick chapati pans, jiko or pasi, meant treatment by 'GV' - a purplish liquid that was present in all homes. Some jirani brat would appear like purple lipstick had been applied after kujiuma mdomo and the 'GV' was smeared to the wound, leaving an unforgettable taste of ink!
It took me ages to know 'GV' stood for Gentian Violet - an antiseptic solution for wounds and small burns that was so called because it's colour resembled Gentian flower petals.
Wounds were also treated with methylated spirit, that required the whole kijiji to hold a wailing and writhing you due to that small matter of kuwashwa like salt had been sprinkled on the wound!
Related Topics