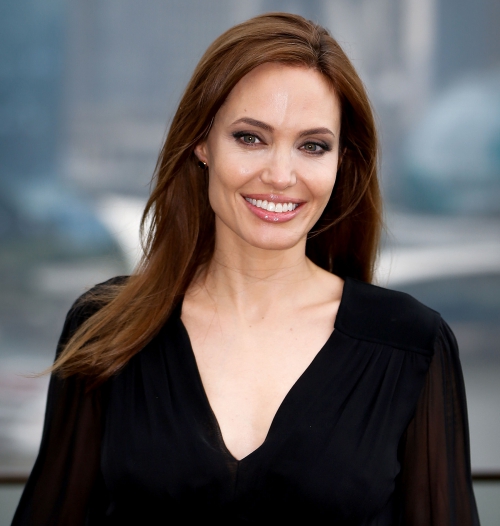 Angelina Jolie's fans have praised her bravery after she had her ovaries removed following a cancer scare.
The Hollywood starlet, 39, revealed she had plans to have surgery for some time but two weeks ago she received a call from her doctor who told her the worrying news that blood-test results showed something that could have been the sign of early cancer.
Writing in a piece for the New York Times, the actress, who has also had a double mastectomy, spoke about the horror she felt when she was told though said she tried to "stay calm" and "be strong".
Now fans on social media sites have described her as a "brave, courageous and inspiring woman" for having the operation.
Angelina Jolie has had her ovaries and fallopian tubes removed
One tweeted: "Angelina Jolie. I only wish to be half as brave as you. Half as strong as you. Half the woman you…
Another wrote: "Brave revelation, important public message. Hats off to Angelina Jolie Pitt."
TV personality Melanie Sykes also wrote: "Angelina Jolie is a goddess in all ways! Love her," along with a heart emoticon.
The star and mother, who is married to actor Brad Pitt, also wrote: "I called my husband in France, who was on a plane within hours. The beautiful thing about such moments in life is that there is so much clarity. You know what you live for and what matters. It is polarizing, and it is peaceful."
She went on to speak about going to see the same surgeon as her mother, Marcheline Bertrand, the last time they saw each other was when she passed away in 2007 after battling cancer.
On meeting, they both started to cry.
"That same day I went to see the surgeon, who had treated my mother. I last saw her the day my mother passed away, and she teared up when she saw me: 'You look just like her.'
"I broke down. But we smiled at each other and agreed we were there to deal with any problem, so 'let's get on with it'."
Related Topics