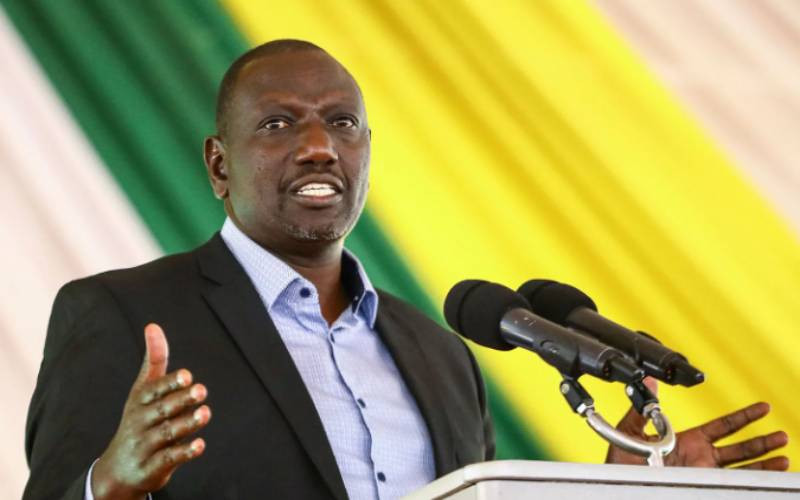 President William Ruto has said that outgoing IEBC boss Wafula Chebukati's Monday revelations – that he survived targeted attacks during the August 9, 2022 General Election – point to a well-planned scheme that was meant to overturn the will of the Kenyan voters.
Speaking at State House in Nairobi on Tuesday, January 17 during a meeting with representatives of commissions and independent institutions, President Ruto said Chebukati remained steadfast despite coercion attempts and delivered fair polls.
"We know that there was a direct attempt to abduct Wafula Chebukati and murder him so that the commission would be paralysed, or a compliant commissioner take over and subvert the people's sovereignty," Ruto alleged in his address.
The Head of State said that Chebukati and two other "uncooperative" commissioners – Yakub Guliye and Boya Molu – were promised lucrative financial rewards, but they rejected the enticement.
"We also know that they were, subsequently, threatened with dire consequences for them and their families if they did not do the 'system's bidding and overturn the choice of Kenyans. Again, we know that they stood strong and firmly said 'no," Ruto said.
Related Topics