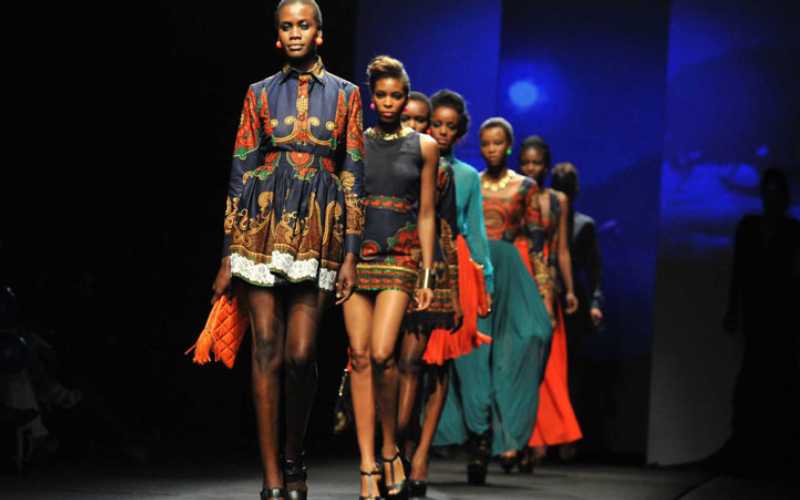 The real world of high fashion is all about glitz and glamour, fame and fortune.
It is associated with all things radiance and beauty; billionaire designers and equally rich supermodels showcasing the high authentic end of brands.
This might not be the reflection in the local Kenyan context. The fashion and clothing industry, both for established firms and start-ups as well as well profiled commercial modeling agencies and bedroom promoters, is in an awkward gait. Yet, since this is one industry whose nature shares in screaming for attention, the talk has always been loud and so is the attempt among the struggling players who forever live with the 'fake till you make it mantra'.
Estimated at a potential worth of Sh35 billion, the Kenyan fashion industry struggles to align itself with the wider, more lucrative international market due to the lack of proper visibility through advertising and a lack of support by the government.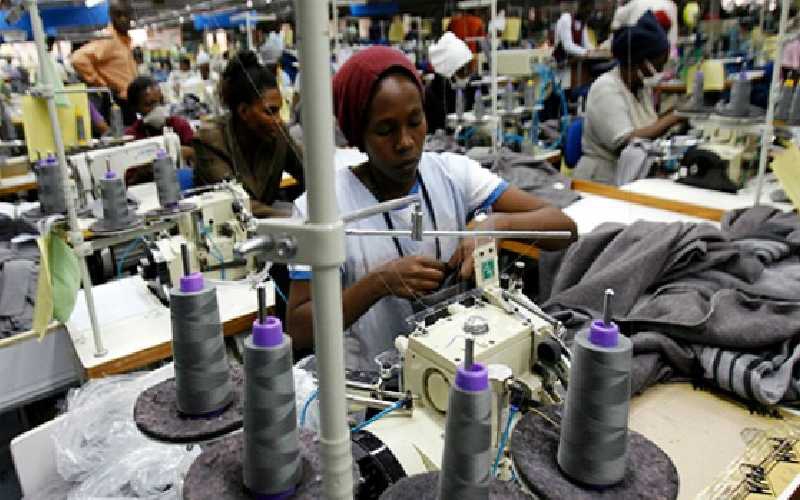 The fashion industry not only entails the textile sector but also designing quality clothing, modelling, advertising, and retail sales both for the affluent, aged and classy as well as the trendy young, and restless.
The clothing sector initially thrived but took a beating with the introduction of secondhand importation in the 1980s, thrift flood-in mostly from the United States, United Kingdom, and Europe that sold cheaply and took over and dictated the fashion, design, and modelling world. Establishing textile industries died and so did the cotton sector that dressed it.
After its decline in the 1980s, the industry, however, got reprieve after an international trade agreement. The African Growth Opportunity Act (AGOA) was introduced in 2000. It provided African countries with duty-free access to the US market.
"Between 2000 and 2004, Kenya's clothing exports— virtually all going to the United States—increased slowly, from $8.6 million (Sh860 million) to $17 million (Sh1700 million). With the end of the (Multi-Fiber Arrangement) MFA in 2004, apparel exports rose steeply, hitting a high of $283 million (Sh28,300 million) in 2008," reads part of a 2015 report by the Ministry of Industrialisation and Enterprise Development on the country's apparel and textile industry.
According to the report, Kenya saw a return of investment and growth spurred by assurances of AGOA renewal, with some firms scaling up their operations and new firms arriving into the Export Processing Zones (EPZ) between 2010 and 2014.
"Provisional Kenya National Bureau of Statistics (KNBS) numbers suggest Kenya's apparel exports within the EPZ under AGOA grew at a 17 percent CAGR (Compound Annual Growth Rate) between 2010 and 2014 to reach $332 million (Sh33,200 million)," read the report in part.
Ann McCreath, founder of internationally recognised design brand KikoRomeo as well as board member of the Kenya Fashion Council, says that one of the major challenges the textile and in particular the fashion industry in Kenya faces is an operating environment that stunts growth.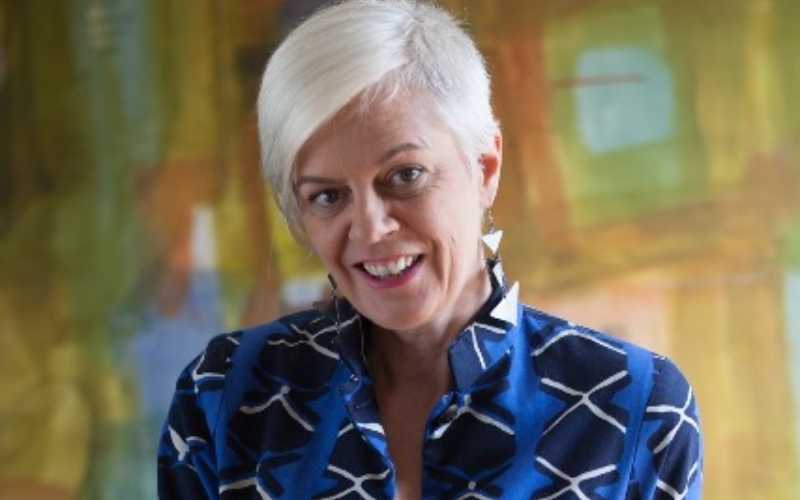 "We have elections every five years and because of a bad political environment that disrupts business and the entire economy in the country, all the gains made always get lost. Designers have to make the best of the few good years, and this is very difficult for new ones who are struggling to make ends meet and not able to rely fully on the craft," says McCreath.
According to McCreath, designers are also heavily burdened when it comes to raising capital for their businesses and don't have assured access to sustainable financing.
"Designers, even the promising and structured ones, then end up having to do small-scale production because they don't have enough money to buy fabric in large amounts. Adequate capital would allow them to make clothes in bulk and keep local designs afloat, which is cheaper and good for the textile and fashion world," says McCreath.
McCreath says that the government needs to rescue the industry by working closely with the fashion council, aiding designers access loans for buying equipment and machinery required for cloth production and availing good spaces for fashion exhibitions as well as the general work that goes into cloth production.
"There is a lot of unharnessed talent in Kenya. Designers here are creative and have brilliant, unique ideas, however with limited means of expressing their concepts and skills,' stresses McCreath.
There is an urgent need for the government to invest in textile plants because most of the clothes currently being supplied locally are imported from abroad.
"It is alarming that 95 per cent of clothes currently being supplied in the Kenyan market are imported. The government should invest in textile plants. It should also set up digital printing facilities. These improvements would allow designers to take plain cloth and work in printing to create their own unique designs, instead of purchasing printed cloth," McCreath remarks.
Leakey Odera, founder of Pambazuka Entertainment, a commercial fashion and modeling agency that is credited for holding most international beauty pageants franchises in the country, says that the fashion industry is not just made of clothes, but creative fashion designers and models too, without whom the sector is empty.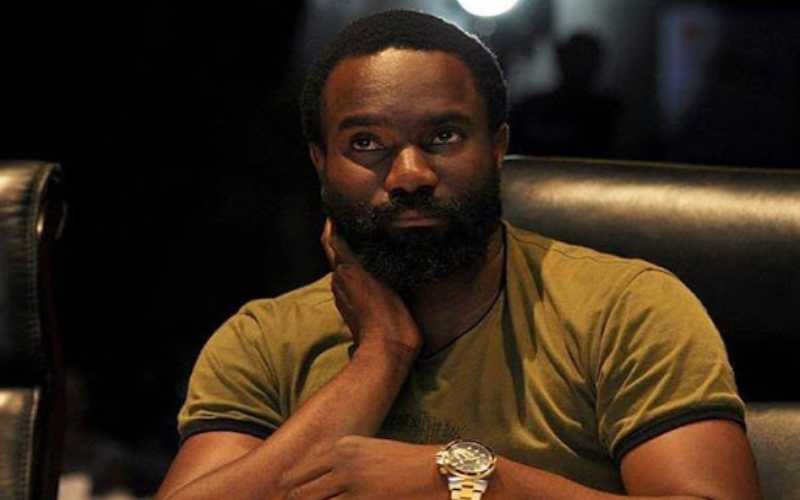 "In terms of beauty and pageantry, Kenya has been quite consistent, at least over the last ten years. Take Miss World, for example, the most prestigious beauty pageant in the world in which our country has been represented in for over ten consecutive years. South Africa, Angola and Botswana have won but in terms of showing up, our country has been steady and dependable and the results have been top notch both in design showcasing and overall performance," says Odera.
According to Odera, the government should subsidise the costs of textile. He says that cotton production died down in the 1990s, meaning most African print in the country now is imported. With textile being unaffordable, 'mitumba' is reaping majority the sales, he says.
"A good designer is one who is keen with hemming, has good finishing and is generally a perfectionist. His or her work is also original and unique. One of the issues facing the industry is the emergence of many designer wanna-bes who don't really know the difference between tailoring and designing. The latter is an art and requires pure talent and professionalism, something many of the young entrants are not keen to showcase," enlightens Odera.
Odera notes that for many years, the fashion industry, locally, has been looked down upon.
"It is difficult to show Kenyans that fashion is not their local estate tailor sitting at a sewing machine, making minimum wage. They don't see it as a high-end sector that drives style and trends. Many people have this notion that professional tailoring and fashion happens just when a tailor fixes together a piece of textile or say torn clothes. It will take some time to change that and other misconceptions," Odera digs on.
He says there is hope for a turnaround of this because more people are going to design school as well as purchasing the equipment necessary for production of quality clothes.
He however warns that there is a lack of originality in the market, with many up and coming creators copying international designs and contracting a tailor to make substandard duplicates.
"This industry needs structure in the form of a regulatory body. Currently, there are no systems in place. Designers coming together to create a council two years ago was the first step in a good direction. Further, industry players need to engage the government into putting in place policies that establish and protect the industry to thrive as a respected structured sector.
"The modelling industry is quite turbulent and watery. A few years ago, there were only four agencies in the market. Now, there are many, most just briefcase agencies looking to defraud young aspiring models who are desperate and who can be manipulated in an industry that has no structures. When people come into contact with crooks who ask for a fee to sign them up and then disappear, this greatly discredits the industry and nearly everyone who operates in it," says Odera.
Odera says that the government needs to come in and support pageants, adding that he was lucky enough to receive support back in 2019, when he and Miss Universe Kenya 2019 Stacey Michuki were welcomed to State House along other winners, where they were congratulated for their success ad issued pocket money and fully paid for tickets to Canada for the pursuit of further competition.
"Last year when the pandemic struck, pageantry was forced to adjust to the changing times. Some categories of Miss University 2020 were done virtually through zoom. 75 per cent of the contest was done online. Now, as we arrange for the physical event hopefully this quarter, we plan to have limited categories. Usually a pageant takes 3-5 hours, but ours will take 45 minutes to facilitate social distancing," says Odera.
On matters of whether models get paid and on the amounts, Odera says that a lack of regulation in the sector is the biggest hindrance to model's careers.
"With a lack of governing, you may find one event paying models say Sh1,000 to host and another paying them Sh5,000. A commercial model may earn Sh150,000 to Sh200,000 for a television advertisement. And this sector being unregulated, many models just starting out and eager to get their first bookings will offer their services either very cheaply or for free," says Odera.
He is however hopeful because there are many designers who are now able to eke a living solely out of their craft.
"Between June1-15 Seoul Fashion Week and Korean Fashion week was attended by 15 Kenyan designers," says Odera.
Jeffery Wilsone, a designer who hosts an annual show dubbed The JW Show which allows various local designers to showcase their work, with his theme being made in Kenya by Kenyans says that a major set-back for the designers of lack of coverage by media.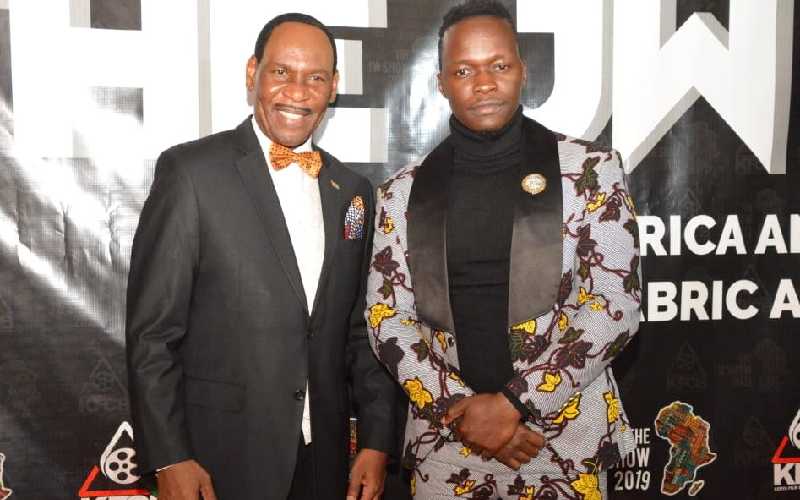 "As an industry we need the visibility which the media has potential to give us. It will spread the word to Kenyans that fashion is accessible, constantly growing and evolving," says Wilsone.
Wilsone says that the government can aid by reducing taxation costs from purchasing materials used in the craft.
"It would be great for us if there was more participation by the government. It is very difficult to access or partner with the government. At the moment, I believe I am the first designer who is sponsored by the government, an achievement I know I am privileged to have," says Wilsone.
Richard Oloo, a professional model and reigning Mr University Kenya says that models need an umbrella body to protect their rights and interests.
"When it comes to negotiating for pay a few factors are considered. Your modeling agency (if applicable), the client, scope and duration of work. Pay range begins at Sh10,000 per show on the low end but rises with experience and good negotiation," says Oloo.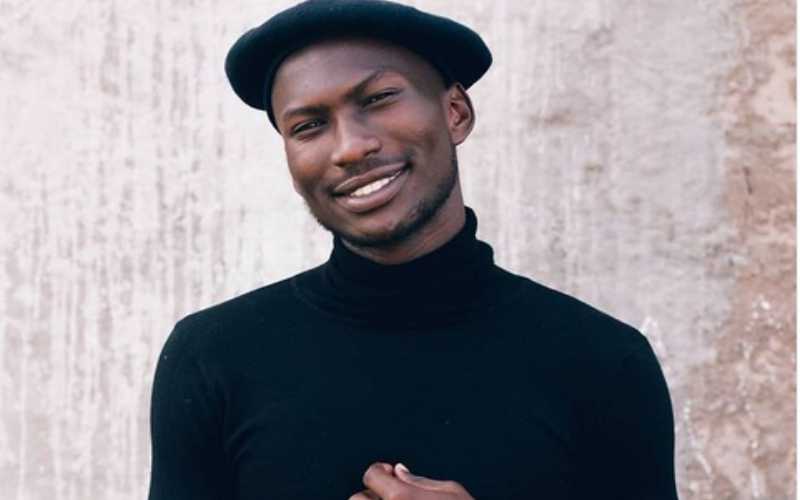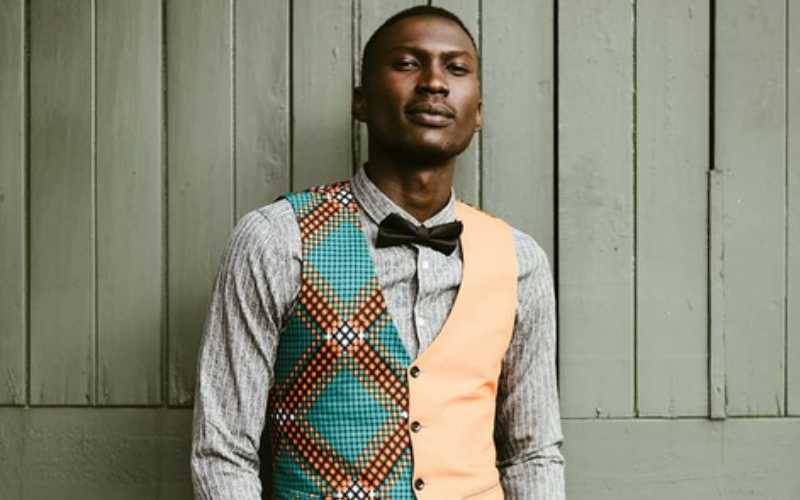 According to Oloo, the government setting up fashion schools where people can be professionally trained in design and modelling may cultivate a culture of professionalism in the industry.
"As models in the Kenyan market, we need international exposure, even if such functions are held here at home. Few models get to interact with renowned fashion gurus apart from on social media. Such experts should be brought in to advise us, for example holding of fashion seminar of sorts, even if held virtually- now that we have seen it is possible," Oloo concludes
Related Topics