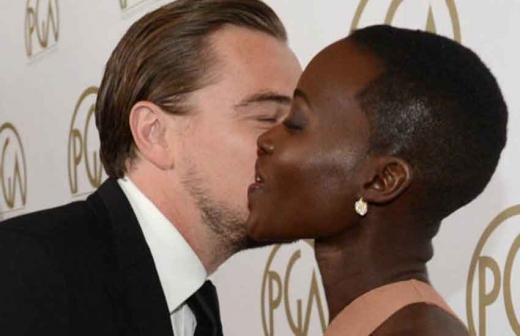 Lupita Nyongo and Leornado DiCaprio could be an item
There has been a lot of speculation that Lupita has been having an affair with DiCaprio
Latest rumours have however linked DiCaprio with model Elizabeth Turner
There has been a lot of speculation that Oscar award winner Lupita Nyong'o has been having an affair with Hollywood actor Leonardo DiCaprio.
The two have kissed on the red carpet during the Golden Globes and have since been passionate about each other, raising speculations that they could have something little going on since that moment when Lupita told DiCaprio, "I have been dying to meet you."
However, it might not be what you think it is. Forget his fling with Nina Agdal, latest rumours have linked DiCaprio with popular model Elizabeth Turner.
Grapevine has it that the two were recently spotted setting off to the shoreline together in Malibu.
Pictures acquired by Daily Mail show the actor hanging out with the model during a party last Sunday.
Related Topics