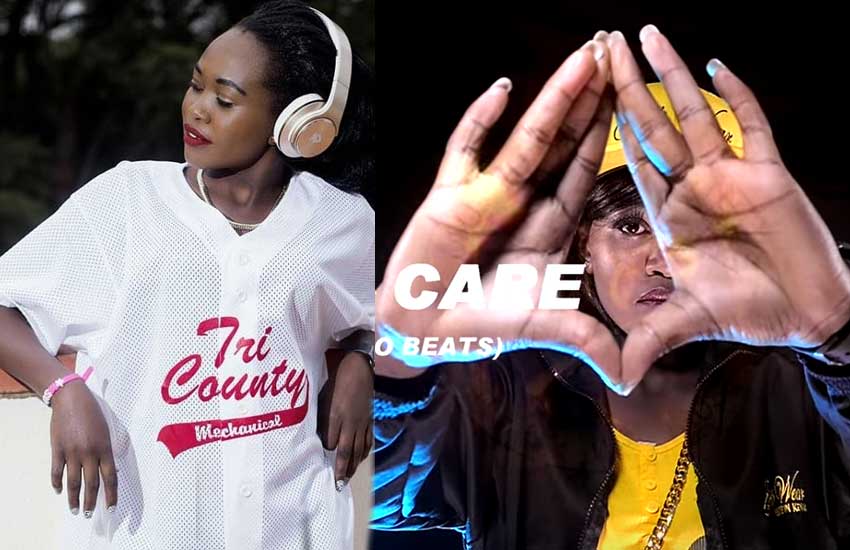 New rapping sensation Msupa S has distanced herself from the graphics on her video purporting to link her to the Illuminati.
Speaking to SDE, Msupa S refuted assertions that the video to her new song 'I don't care' was a testament to her membership to the cult.
Msupa S explained that she was not in the alleged cult and had nothing to do with the alleged satanic signs.
She added that she got wind of the 'satanic' signs when she got the end product.
"Mimi siko illuminati, why would I sacrifice my family in order to get money and fame? I shot the video alright but when I asked for the edited video to release it I was told by my producer to wait. I waited for two days. When it finally came out they were all there."
The rapper added that the producer was demanding over Sh30, 000 to redo the video that has brought her a lot of heat.
"Nilishtuka mafans walipouliza ju mimi siko Illuminati, sasa ntafanya nini? Producer anataka Sh30k kutoa hizi signs, me sijui sasa," she added.
But not all signs were created by effects. When asked why she flashed the pyramid in the video, Msupa S said that she was making a sign of a samoza!
" I didn't know what the signs were for. I thought they were like triangles and the guy told me not to mind about those things, they are just triangles," she told Kiss.
According to conspiracy theorists, the illuminati is a super mysterious group seeking a 'New World Order.'
They allegedly control the world through various avenues - including the media industry- where they subliminally pass their messages.
Signs or symbols of the group allegedly use include a pyramid, the eye of providence, devils horns among others.
To some, however, the illuminati is a fictional group.
Related Topics