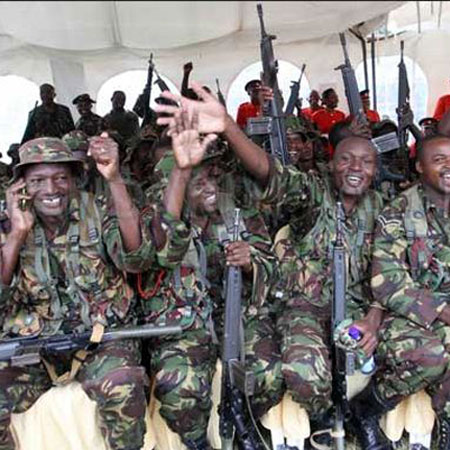 KDF has been accused of looting. Photo:Courtesy/Standard.
By Brenda Odhiambo
Popular online-based language resource Urban Dictionary has a new word in its lexicon.
Urban Dictionary prides itself as a dictionary for the youth by the youth.New words and their definitions are added to it daily by volunteers from all over the world.It now seems that a Kenyan has decided to be among the contributors to the site by putting up KDF for definition.
After the events at Westgate Mall, where the army was accused of looting from the shops, someone has finally decided to define the scope of their activities on the fateful day.
According to Urban Dictionary, KDF is a verb that means to 'steal in the guise of helping others.'Do you think this is an accurate definition?
Related Topics