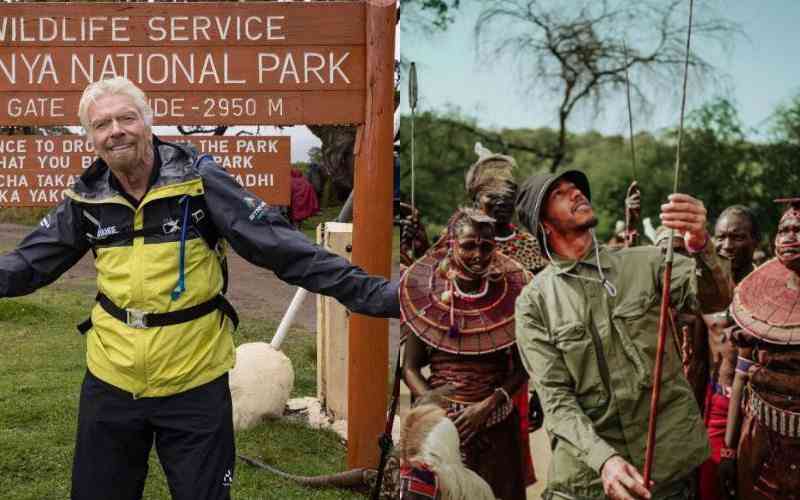 Ever since the advent of the African safari, Kenya has attracted global names in the world of politics, entertainment and big business. From presidents, kings, queens and movie stars, Kenya has had them all.
The high-profile visits began when former United States president Theodore Roosevelt came calling at the beginning of the 20th Century and was among the notable global figure to use the newly commissioned Kenya-Uganda railway, or the 'Lunatic Express'. Accompanied by his son Kermit, Roosevelt was in Kenya on a hunting expedition and was hosted by William Northrup MacMillan, a settler who owned a 19,000-acre farm in Juja. Roosevelt bagged over 500 animals during his stay in the country.
Several generations of the British royal family have also been regular visitors to Kenya. Edward, Prince of Wales is among those who popularized Africa's wild animals as sources of adventure as he fascinated his friends back home with the odd tales of shooting lions, elephants, bufalloes, leopards and rhino at close range, popularizing the phrase – The Big Five.
Both Roosevelt and Edward's visits popularized the term "safari," a word rooted in the Arabic term "safariya" or voyage and among the first Swahili words to find their way into the English dictionary.
In 1952, the late Queen Elizabeth, then a princess, was on holiday at the Treetops in Nyeri when she learnt about the death of her father, King George, catapulting her to the throne.
Her grandchild, Prince William, chose Rutundu Camp on the slopes of Mount Kenya as the location for his engagement to Cate Middleton. The list goes on.
In the past one year, Kenya has seen a number of celebrities troop into the country for holiday, or a combination of business and leisure, otherwise known as bleisure.
Among the notable celebrities include:
Chris Hemsworth
Hemsworth is best known for his role in Marvel movies, Thor. Together with his Spanish model partner Elsa Pataky and their three children, sons Sasha and Tristan, eight, and daughter India, 10, the family visited the country in January.
In photos taken from an undisclosed location, the family can be seen interacting with different animals with one picture showing Hemsworth posing and smiling in front of a herd of camels. Taking to his Instagram, Hemsworth said: "One of the most memorable trips to Kenya my family and I have ever had." Pataky, on the other hand, seemed to enjoy every minute of the trip in a wildlife-rich part of Kenya. The trip included visiting a wildlife haven on horseback. "One of my favourites places in the world! I always dream of Africa. It was like a dream riding around Kenya with my loved ones!" she wrote.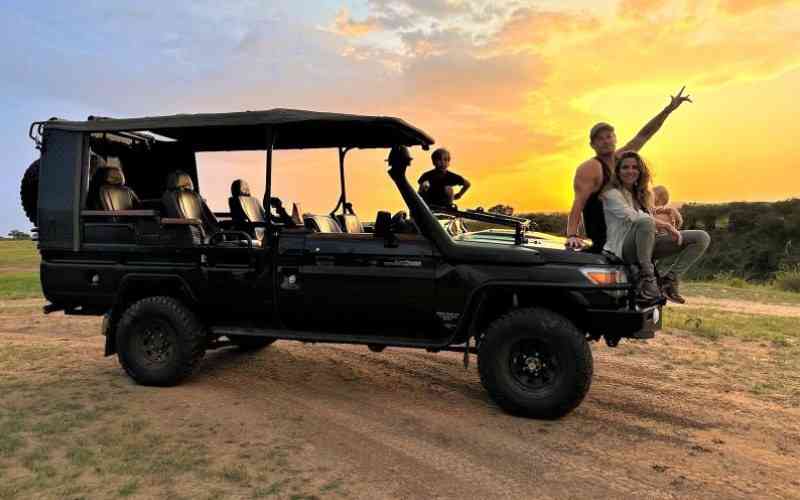 Madonna
The renowned pop icon visited Kenya at the beginning of the year to check on her philanthropic works in Kibera. Pictures of her gazing across the rusty rooftops were splashed across local and global media outlets. But all work and no play would have made the 64-year-old icon a very bored person. Together with her children, Madonna helped create a large mural to honour the work of Kennedy Odede, founder of Shining Hope for Communities [Shofco]. "My children created a mural of broken glass in Kibera in honour of the great work that Kennedy Odede — is doing @shofco, an organization he created when he was a child living in the slums of Nairobi to improve the lives of families living in these challenging conditions," she said.
Madonna is not new to Kenya and in 2021, spent some time in Samburu, on the banks of the Uaso Nyiro River where she fully immersed herself in local culture and performing rituals with local warriors. She branded herself as 'mpenzi' or lover in Swahili, perhaps after falling in love with the best nature has to offer, or perhaps by being taken in by one Samburu woman's eloquence who narrated the virtues of a happy family. She mingled with dancers from nearby Pokot and could not hide her joy at the synchronised foot thumping of the agile dancers. "Was a special moment for all of us. They invited us to dance with them and shared their daily prayer of thanks," she captioned one of her photos. She even threw in a visit to the Reteti Elephant Sanctuary where she shared in feeding the orphaned elephants.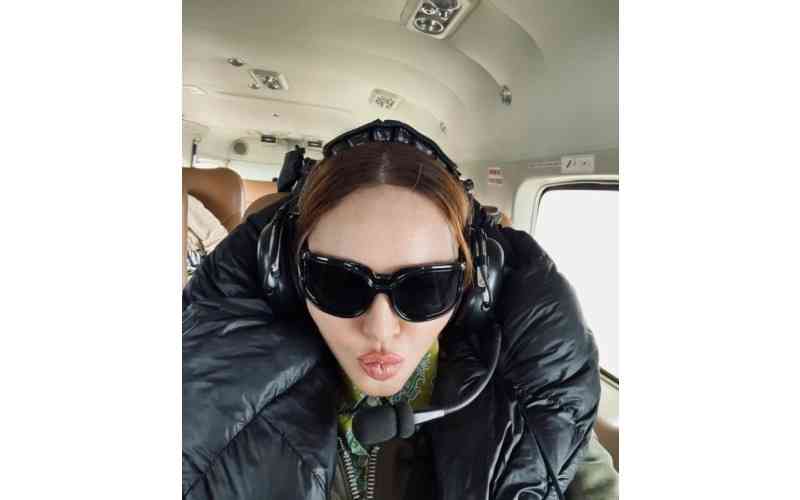 Bill Gates
He is perhaps one of the world's famous philanthropists whose contribution to the global health sector has taken a large chunk of his fortune. In November 2022, Gates was in town for philanthropic missions mostly covering the fields of medicine and smart agriculture. While he is usually held up in meetings and field visits during his tour of the country, little is known about how Gates unwinds as his visits are highly controlled. We do hope he takes out some time to explore the lighter side of the country.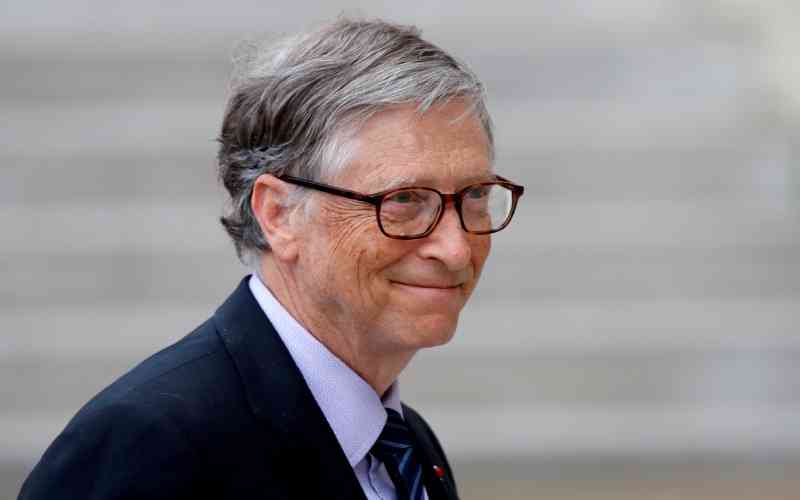 Richard Branson
Branson is one of the most eccentric billionaires, a daredevil who, even at the age of 72, has the ambitions of a college graduate. Nothing is off limits: dropping from the sky in balloons, kite surfing in stormy seas, flying into space, or hiking the world's highest peaks.
It is the latter that brought him to Kenya in October 2022. After climbing the highest peaks in Europe, the British tycoon set his sights on Mount Kenya, Africa's second highest. He may have underestimated the climb though, as there is no picnic on Mount Kenya.
After a sumptuous breakfast at Embu's Izaac Walton Inn, Branson and his son Sam and nephew Noah embarked on what was perhaps the billionaire's toughest mission ever, one meant to raise money for the Strive Challenge, an education charity. Branson braved the biting cold and the rain, and at some point, questioned if he had made the right call.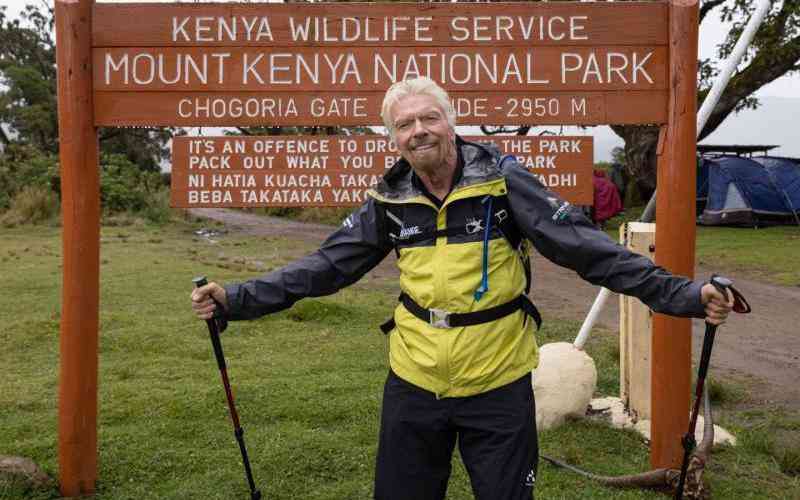 Lewis Hamilton
There is no doubt that seven-time Formula One world champion Lewis Hamilton loves life on the fast lane. But he can slow things down as well. In August 2022, Hamilton made his maiden tour of the continent to connect with a world he called home. "I am finally tracing my roots through Africa and guys, to say this journey has been a grounding experience is an understatement. This has been a life-changing reset," he wrote. From dancing with Pokot warriors to feeding elephants at Reteti in Samburu, Hamilton had made the connection with his roots. His tour included other African countries such as Namibia and Rwanda.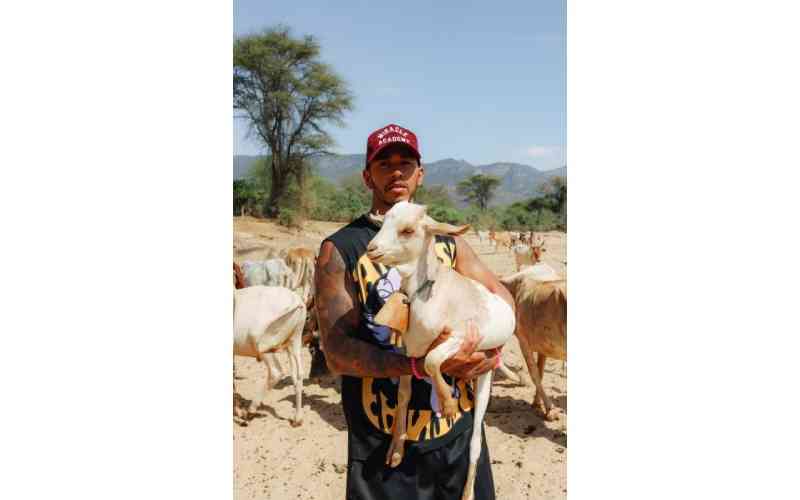 Samuel Eto'o
In April 2022, former Cameroonian international footballer Samuel Eto'o and his family were seen vacationing at the Billionaire Resort and Retreat in Malindi. Using a Kenyan-registered private charter plane, Eto'o, like all the other celebrity visits, jetted into and out of Malindi quietly, only releasing a photo of the family posing beside the plane on the tarmac. The Malindi resort posted on the photo: "Looking forward to welcoming you back in Malindi soon!" Confidentiality clauses by celebrities and their travel agents require details of such profile visits to be kept secret with only snippets released long after they have flown back home. Failure to honour such agreements could cost the travel agency millions through litigation.
Related Topics