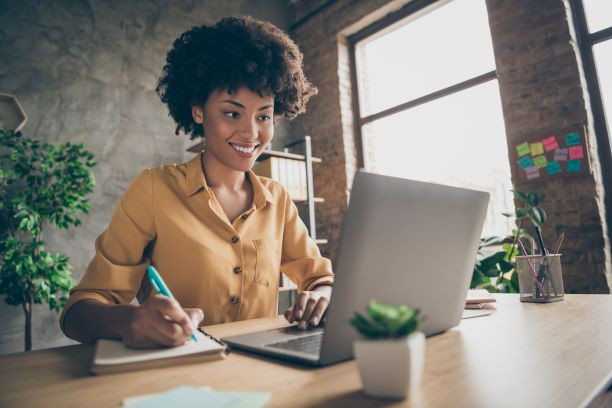 Do you have great writing skills that you've been dying to put into use to earn extra cash? If yes, this is the article for you.
The business of online writing has become very popular in Kenya as it is one of the most common ways of becoming self-employed. You mainly need to be equipped with a computer/laptop and reliable internet. Most people opt to do online writing part-time, however, some have made it their main source of income.
I'm sure you've heard or read stories from people who have hacked the online writing business. If you haven't, one thing they'll tell you is that becoming successful through online writing is not a walk in the park; it requires hardwork and commitment. So, if you truly want to go down this journey, here are crucial tips to consider.
Research
Now that you've decided to get into the online writing business, doing your research will help a lot. First, it's important to know what kind of online writing you are good at. Is it blogging, academic writing, Search Engine Optimization (SEO) writing or article writing? Learning two or all the different types of writing will give you a better advantage at finding jobs.
Once you decide on the type of writing you can do best, research on the writing websites you can work with. There are hundreds of these websites including, WritersBay, Uvocorp, Studypool, Essayshark, PayPerContent.net and so on. You can even check Facebook groups of freelance writers where they give advice and some even look for writers.
Becoming a writer
There are three options of how to become an online writer. You either get hired, register for an account or buy an account. If you are new to online writing, getting hired is most recommended. All you have to do is look for people who have accounts and are looking to hire writers. But, it's crucial to verify the people you'll be working for and discuss terms and conditions and even have a contract if needed; this ensures that you protect yourself from conmen. Remember to talk about the topics you'll be writing about, the work schedule and most importantly CPP (Cost Per Page) payment.
Secondly, you can register for an account; this is normally the hardest route for newbies. However, it's lucrative as you get to be your own boss, get all the money to yourself and choose the articles you want to write. Registering for an account is considered hard due to the process and the requirement needed. The competition is high when registering for an account; you need to be a degree holder, write samples papers and meet the pass mark.
Buying an account has become the most common way to own writing accounts. So, if you have the money to buy an account(s), go for it. The prices differ depending on how much the website pays or how long the website has been in use. The biggest downside about buying an account is easily getting conned. As genuine people flock social media advertising for these accounts, so do fraudsters. Before you purchase an account, make sure you meet with the seller face to face and transfer all details before you say goodbye. Also bring a friend along, preferably someone who knows about online writing and go through the account and verify it's legit.
Things to avoid
After getting someone you can work with or get your own account, there are unforgivable mistakes you should avoid if you want to become successful in online writing.
First is plagiarism, when you copy someone else's work and pass it off as your own. Most clients use premium plagiarism checker tools and any plagiarized work leads to cancelled projects. This will be detrimental to your account and could in the end lead to suspension or termination of your account.
Secondly, avoid grammatical or spelling errors as much as possible. You can polish your skills by taking free grammar courses from websites such as like Coursera, Udemy, Alison or edX. Before submitting your work run it through spell checker on the word document or use a tool such as Grammarly to detect errors. You can also give it to someone to proofread it.
Finally, always follow instructions and never miss deadlines. Once you've taken a project, be sure to carefully read the instructions to ensure that you deliver on the client's specifications. Avoid giving unrealistic timelines and give yourself a little leeway between completion time and delivery time, this will ensure you don't miss deadlines.
Related Topics