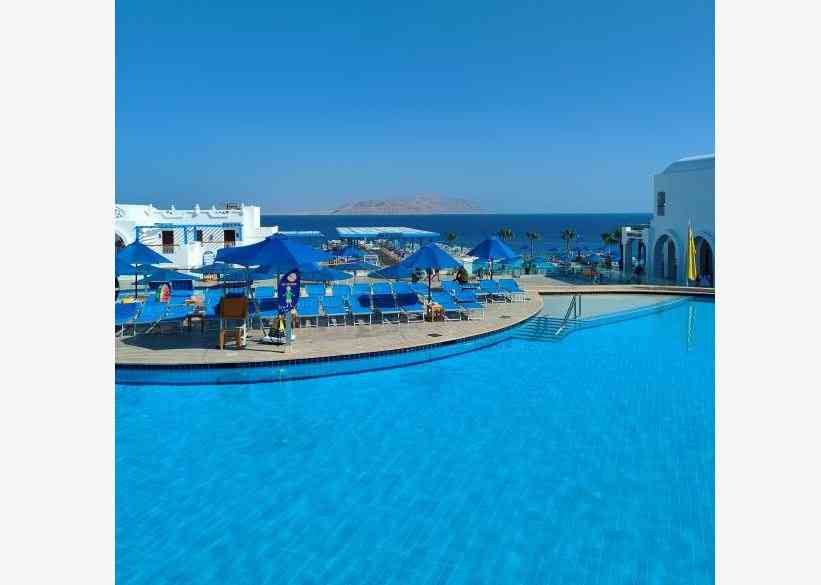 "They curved this breathtaking city out of a desert," a fellow passenger says as we take an electric bus to the International Convention Centre in Sharm El Sheikh, Egypt.
We stare at him, then outside again in disbelief. Sitting at the end of the famous Sinai Peninsula, Sharm El Sheikh resort city offers a wonderland feel. The weather is perfect with the sun not too hot and the wind blowing gently.
This city just hosted more than 33,000 people; from government leaders, climate activists, UN bodies, indigenous groups, the youth, and everyone in between including fossil fuel lobbyists gathered for the United Nations Conference of Parties, an annual, highly billed climate summit held in different countries.
The Egyptian coastal city offered more than climate talks, negotiations and activism. Delegates who could steal some time off from the busy schedule at the COP27 enjoyed the resort's offerings from sightseeing to swimming, boat rides, snorkeling, dining and shopping.
Taxi drivers, with their old, albeit well-kept stick-shift saloon cars and limited English did roaring business driving delegates to tourist venues.
Opting out of the free electric bus rides for taxis turned you into a sign language expert.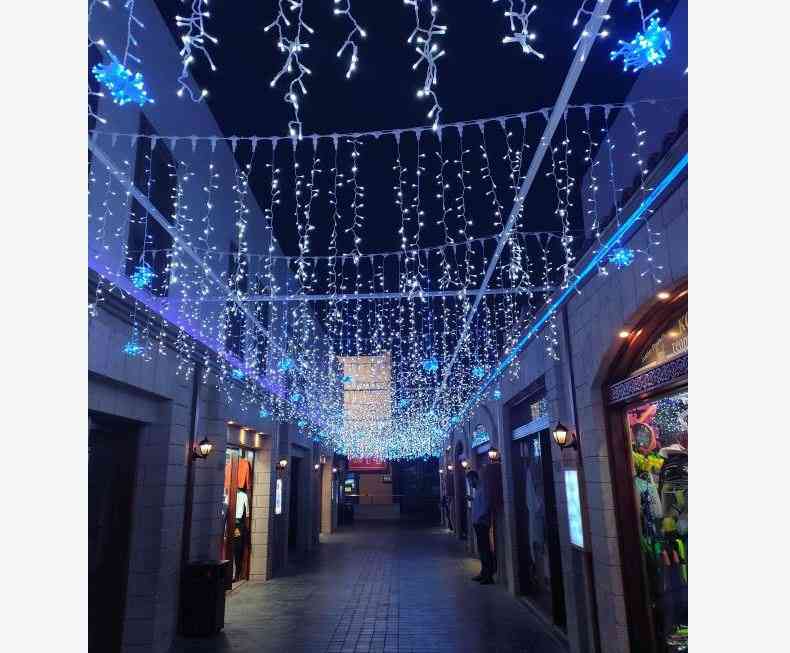 The taxi drivers, most of them smoking without regard to you or the environment being discussed in the city, gestured and aahed and oohed as they marketed the resort city which on an ordinary day teems with tourists from Italy, Russia and Ukraine.
A few Africans or Kenyans who know the secret, also tour this city, one taxi driver told me.
Unfortunately, in recent days Sharm El Sheikh has come upon hard times owing to the war in Ukraine, where only a smattering of spenders hit the city flanked by the dark still blue waters of the Red Sea.
Thus, this year's COP27 was a godsend. The government of Abdel Fattah El-Sisi did not waste time in giving the city a new look. In the run-up to the summit, they built 200km of new roads, eight bridges and added 15 squares!
The smooth roads, with occasional rough patches to reduce speed are lined with palm trees, some seemingly fake. Indeed, Sharm El Sheikh has a number of 'fakes' or rather decent copies from Europe and America.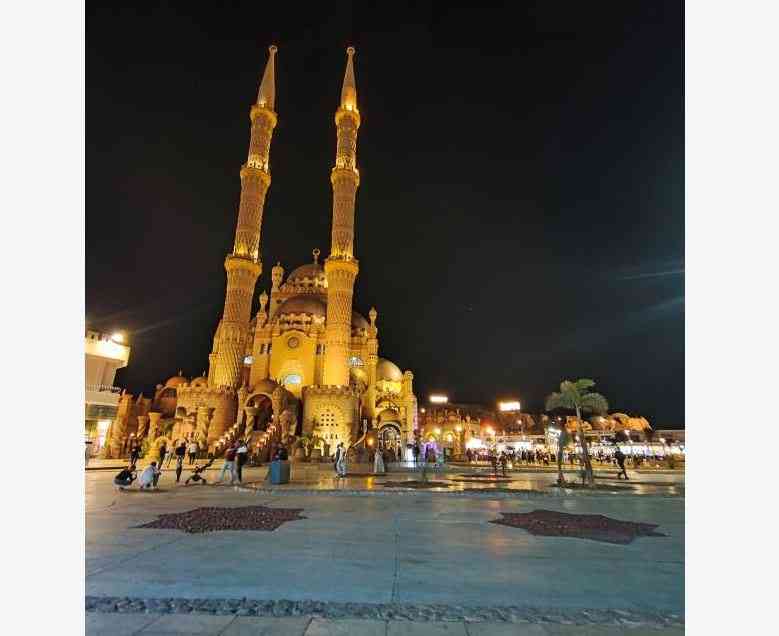 It is an African country that rarely identifies with the 'dark' continent and publicly has a fascination with the west.
See, a few kilometres from the COP27 venue, the International Congress Centre, which, hold your breath, is known as the Tonino Lamborghini International Convention Centre through a partnership with the Italian iconic fashion label, is the Hollywood amusement park.
At its entrance, there are giant model dinosaurs. Inside, you enjoy live performances from local and international acts and dancing fountains. You can also buy a variety of clothes, perfume and gifts.
Beyond the congress centre, on your way to the airport which is a 10-minute ride, is Sharm El Sheikh's most exclusive and expensive dining, diving and shopping centre, the Soho Square. Again, if you know, London has a famous place by this name.
London's Soho is a fashionable district of upmarket restaurants and media offices. Well, New York City, in Lower Manhattan, also has Soho, a location boasting artistes' lofts, art galleries and boutiques.
Sharm El Sheikh's Soho has remnants of both. At night, it lights up like a giant Christmas tree, giving you a melodramatic feeling.
An acquaintance, whom I met at the Cairo Airport and we immediately struck it off, Brian Onyango, could not resist recording numerous TikTok video clips at Soho. I too fell for it and recorded an awkward dance for the first time on the social media platform.
Not far off is Neema Bay, another shopping district on the Red Sea coast, with white sandy resort hotels flanking it. During the day, it offers snorkelling and diving expeditions, and by night, it comes alive with clubs lining the streets and playing Euro-pop music.
Restaurants here display an exotic array of seafood which you choose, and it is cooked as you wait while sipping cocktails or the inevitable chai.
In one club, we find Nigerians and Kenyans have taken over, to the consternation of the DJ, and replaced Euro-pop with Afro beats. Everyone, white, black, Arabic, red, and the colourless is dancing to Burna Boy and Sauti Sol.
In these places, people are dressed fashionably, speaking different languages but somehow understanding each other. And in the few days, I am here, I am yet to see a mongrel, the ever-present occupant in any town. It seems like paradise.
Not until the day I visit Old Market, lo and behold, mongrels are everywhere, leisurely strolling in front of restaurants selling Egyptian cuisine and seafood.
There is a sea of tourists outside the newly built, impressive work of architecture that is the Al Shahaba mosque. It sits on 3,000 square metres and has 76-metre long minarets with the roof rising 36 metres high. To take a picture of its height in front of its doors, you have to lie on the ground.
The old market, as the name suggests, is a shopping paradise. I can finally afford a few items, gifts and souvenirs. Storekeepers proudly market their made-in-Egypt goods.
They also reproduce world-renowned products like bags and clothes, into 'original' copies. Our government and manufacturers have a lot to learn here. It is a mindset, one that can be overcome to create enough jobs for us.
I spent my time at the quiet Sunterra Park and the ever-fun Porto Sharm Hotel Apartments. And on learning that I hail from marathon king Eliud Kipchoge's home country, Porto Sharm Hotel Apartments supervisor Ahmed Rafat offered generous discounts on their food and entertainment packages.
He also ensured that I was always on time for the conference, making the stay feel like my second Egyptian home.
At the conference, negotiators burnt the midnight oil to force rich nations and ferocious greenhouse gas emitters to compensate poor nations for the damage their industrial activities have caused.
To sum it up, Sharm El Sheikh delivered, on both fronts.
Related Topics