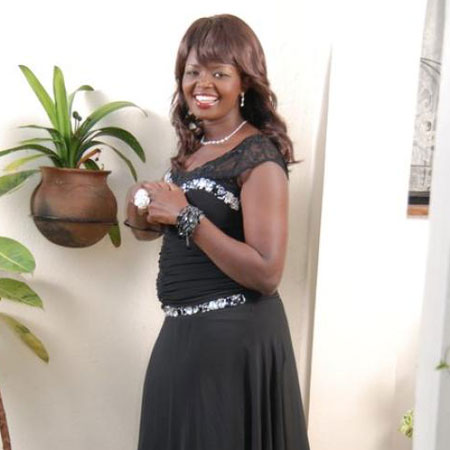 Eunice Njeri, 31, is one of the most successful musicians in Kenya. However, little is known about her journey to stardom. Her early life in school wasn't rosy, as she struggled with illness for seven years. Her parents couldn't afford to enroll her in college after high school. She spoke to CATE MUKEI about how her Umeniweza video and a Groove Award changed her life.
You are a staunch Christian and a praise and worship leader. Take us through your salvation journey.
I got saved when I was only seven years old. My father prayed for me and my siblings, but it really did not make sense at the time since I was too young. I came to fully understand salvation when I was in form three.
So what exactly happened?
I was a very sickly child and my immune system was very weak. For seven years, my doctors could not diagnose what I was suffering from. At some point I would be treated for malaria and the next for typhoid. I was in form three and it was really depressing. I was in and out of school.
My parents, on the other hand, were struggling to keep us in school having lost their jobs. My father worked for one of the top banks in the country, while was employed by an international NGO. We suddenly had to move from our beautiful home to our shags in Nanyuki. Our lives changed completely and I turned to God for solace. Reading the Bible, I felt encouraged and at peace.
How did you manage to stay in school?
My older brother had just joined university and I was in high school. I was sent home every other day for lack of school fees. I remember one day praying to God to help my mother afford a packet of budget pack biscuits for my birthday. She showed up with the biscuits 10 minutes after my prayer! Each day was a miracle. When I joined form four, I was lucky to land a bursary for a whole year.
When did you discover your singing talent?
I started singing in church with my mother who was a preacher. My first time was awkward because I cried in front of the crowd and everyone assumed I was filled with the Holy Spirit. Little did they know that I was really sacred. My father, on the other hand, had a guitar which aroused my curiosity and interest in music whenever he played it.
How did you break through the glass ceiling to become one of the best gospel musicians?
It was not easy. At first, I was rejected in many choirs because they considered my voice to be too deep. They wanted me to sing in soprano, but I could only manage alto. My final breakthrough was in a church in Kangemi where a pastor allowed me to sing after the lunchtime service. To my shock, the congregation fell in love with my music. That was the sign that I was born to sing.
When did you start recording your music?
I came to Nairobi to live with my aunt. Life was a bit difficult in the village. I had shared with my aunt my desire to one day record my music. She was very supportive and funded me. I am really grateful she helped me achieve my dream.
Was it easy?
Not at all! I was turned down by several producers before I finally settled for an upcoming producer. He was new in the business and I recall using a keyboard for programming. Eric Wainaina's guitarist, who was in a nearby studio, joined us and played the guitar.
I remember veteran gospel artiste Ruth Wamuyu peeping into the studio and asking in Kikuyu: "Nuu ucio uraina wega oguo?" (Who is that singing so well?) My final breakthrough came when a Dutch couple asked me to perform during their concert at Nyayo Stadium for free. We went on tour all over the country and I became popular. Later, I started receiving calls from promoters.
Is Njeri dating?
No, but I believe that God will bring me a man when the time is right.
Related Topics