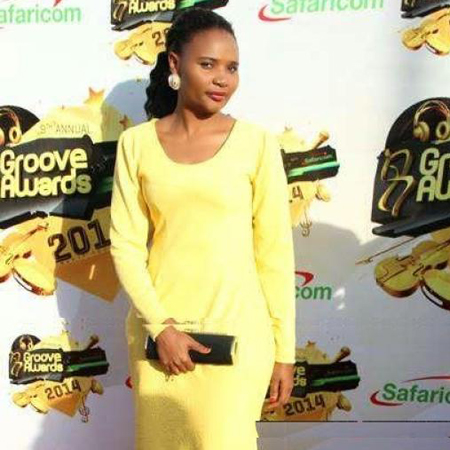 Bernice Mugo aka Lady Bee is not a new name in showbiz circles. A secular-artiste-turned-inspirational-and-motivational-gospel-artiste, Lady Bee was a former backup vocalist for Dubai-based Congolese artiste, Lesasa Joker, before she relocated to Kenya to pursue a solo career.
Her sudden change from secular to gospel music came at a time her fans were wondering whether she was trying to make it independent of Nonini, her mentor. Lady Bee opened up about her life before salvation to CATE MUKEI.
You have been very quiet ever since you saw the light. What have you been up to?
I have been very busy preaching the word of God, ministering in schools and recording my music. Before salvation, I led a very dangerous lifestyle. If I did not get saved last year, I highly doubt that I would still be alive today.
Why? You seemed okay and your career as a secular artiste was picking up?
I was very good at portraying a proper image. I bet no one ever noticed that I was always high. I could not do without cigarettes, bhang or alcohol. I also consumed miraa (khat).
It is unladylike, but I needed something to neutralise the 'steam' from the bhang and cigarettes. At some point, bhang was not enough for me. I was tempted to upgrade to cocaine and other hard drugs. Looking back, I don't think I would be talking to you at this time if I had not quit.
How did you get hooked to alcohol and drugs?
It all started years ago when I was a backup musician for Jah Key Marley. I started smoking cigarettes and bhang at Club Hollywood in River Road. When I moved to Dubai as Lesasa Joker's vocalist, I got addicted to alcohol.
Occasionally I would also get a joint of bhang from my Nigerian friends. I did this knowing that I risked jail and deportation if caught, since the UAE is very strict. When I came back to Kenya, my lifestyle worsened.
Was the addiction affecting your social life?
Yes. I was very moody and some people claimed I was rude. I never really cared about relationships. I also avoided my family. I thought that all they needed was money. So I sent them money. I have a daughter who is in boarding school.
She lived with my mother. She considered me her sister and addressed her grandmother as 'mum.' They never knew the type of lifestyle I led. They thought I was perfect. I'm glad that this has changed and I now spend more time with my family and daughter.
How did you change?
A friend of mine invited me for a kesha at their church on December 31, 2012. I wasn't really interested. That night, I remember, I just wanted to stay indoors, but she insisted. Getting there, I was given a chance to sing and after that, I thought I was going to have a great year as I was planning to release my album in February 2013.
After all, I thought, I had sung in church! Little did I know that this was the beginning of my journey as a reformed person.
Really? What happened after that?
My friend called me again and told me that the pastor was looking for me. I laughed at her and told her that there was no way a pastor would be looking for a 'ghost buster' like me. She was very persistent and I finally met the pastor. The pastor was a Congolese lady, a former secular musician, just like me. She told me her life story and her experience was similar to mine. She asked me if I would like to accept Jesus. At first, I was a bit hesitant. She prayed for me and that is how I got saved. I quit alcohol, as well as smoking bhang and cigarettes on the same day.
Did your sudden decision to change your lifestyle put off you friends?
I did not talk to any of my friends for almost four months. I kept to myself and only left the house to go to church. I kept on ignoring anything that would make me backslide. With time, I became strong and sure that I could beat any temptation. It's now up to my friends to decide whether they still want to stick around and accept my new lifestyle. I'm not pushing anyone away!
You were very close to Nonini. Did this also affect your friendship?
No, although at first he thought I was joking. He supported me and applauded the changes he saw in my life.
Is Lady B dating?
Yes. Our God has been faithful and has blessed me with a good man. I will talk about him some other time.
Related Topics