It has taken 86 years for a Kenyan to bring home an Oscar Award. Lupita Nyong'o is, indeed, the first indigenous black African woman ever to do so.
But looking back, could The Rise and Fall of Idi Amin have received a nomination when it was released in 1982?
Maybe, just maybe, Joseph Olita who played Amin could have received an Oscar nod. Maybe, just maybe, Sharad Patel the director could also have had his moment in the sun.
Indeed, come to think of it, are there Kenyans who had what it takes to bag an Oscar nomination long before Lupita Nyong'o?
Has Will Smith ever won an Oscar?
Bruce Odhiambo of Johari Cleff Studios says that Kenya has over the past been a destination for many great filmmakers and directors but that alone is not enough to propel us to greatest heights.
"It is no doubt that Kenya has talents but the question is what's so unique about you? Lupita put in the extra effort needed to be a star," argues Bruce.
The Project Daddy star further states that there are many great names in the film industry who have never won an Oscar but that doesn't mean that they aren't talented enough.
"Has Will Smith ever won an Oscar? The issue is all about being at the right place at the right time. The biggest debate has always been the contention that between Pele and Maradona, who is the greatest player to have ever lived? But in as much as many would agree that Diego Maradona was great, who on earth would want to be associated to their kids or have him as a football ambassador?" posed Bruce.
Here are some Kenyan actors who had oomph and panache, but alas! The film gods conspired against them!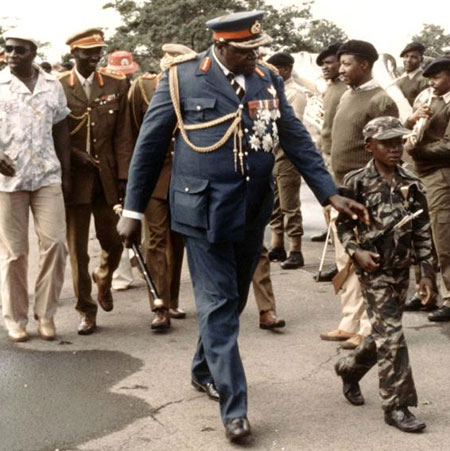 Joseph Olita-The Rise and Fall of Idi Amin
When Forest Steven Whitaker won an Academy Award, a Golden Globe and a BAFTA for his performance as Ugandan dictator Idi Amin in the 2006 film The Last King of Scotland many in the local film industry remembered Kenya's Joseph Olita with nostalgia.
"You see these wazungu are so selfish. They just wanted to make one of their own a star. Whitaker's performance and role in The Last King of Scotland is nowhere close to what I did and still able to do," says Olita.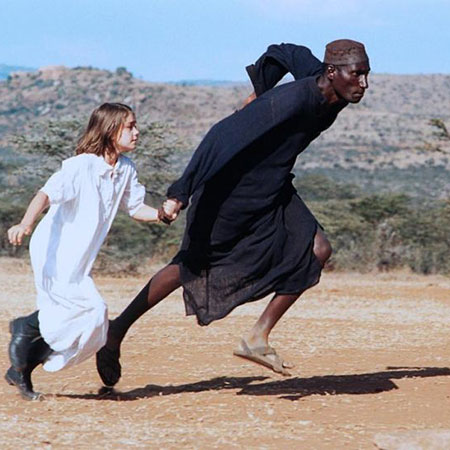 Sidede Onyulo-Nowhere in Africa (Oscar for Best Foreign Language Film)
Celebrated journalist John Oywa paid tribute to Onyulo thus: "Many times fortunes searched for Peter Sidede Onyulo and often found him in a drinking den. So talented was he, that filmmakers would replace a cast member who had landed the role whenever he was given a script even in his drunken stupor."
Onyulo starred in the 2003 Oscar winning movie Nowhere in Africa as Owuor and won the Best Supporting Actor award in the Dublin film festival, an honour he was unaware of until the producer Peter Hermann presented the award to him. Sidede also featured in King Solomon's Mines, The Constant Gardener and Shadow of the Sun. Though largely shot in Kenya, the Oscar for Nowhere in Africa went to Germany…where it was produced and where director Caroline Link came from.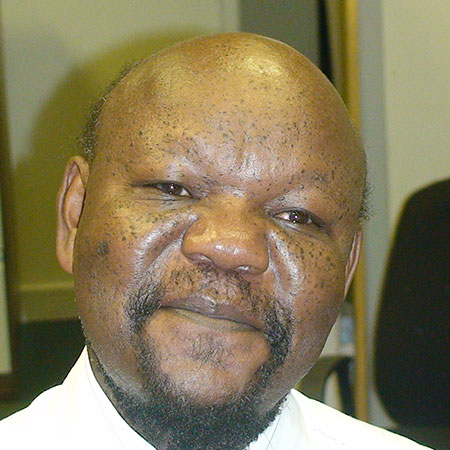 Paul Onsongo - Mountains of the Moon
This is what The New York Times wrote of Paul Onsongo's performance in the 1990 film, Mountains of the Moon: "The film's most engaging performance is given by Paul Onsongo, the Kenyan actor who plays Speke's manservant, Sidi Bombay, a first cousin to Sam Jaffe's Gunga Din. With him ''Mountains of the Moon'' comes sporadically to life." Onsongo also acted in Cheetah (1989) and The Kitchen Toto (1987).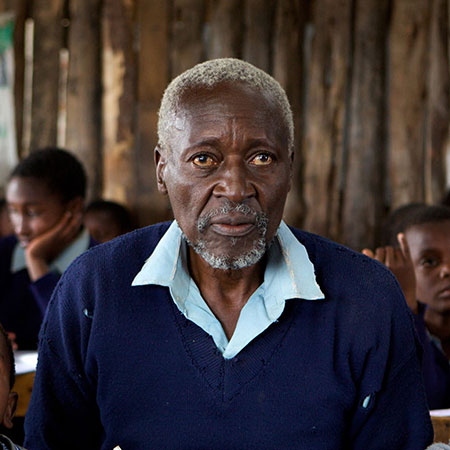 Oliver Litondo - The First Grader
The Guardian noted of Oliver Litondo's taking the lead role, "A Kenyan actor who pipped Morgan Freeman for the lead in a new film, The First Grader, playing the world's oldest primary school pupil, Kimani Nganga Maruge."
The auditions were done in the USA, Europe and Africa.
First Grader is a 2010 biographical drama film directed by Justin Chadwick tells the story of an old Kenyan villager and ex Mau Mau freedom fighter who shocked the world by enrolling for class one at the age of 84.
When The First Grader, received five nominations for the 43rd NAACP Image Awards Oliver Litondo too got nominated in the category of Outstanding Actor for his role as Kimani Maruge.
Other films Litondo has featured include; "Sheena: Queen of the Jungle" starring Tanya Roberts in 1984 and The Lion Of Africa in 1988, starring Bryan Danahy, and the Ivory Hunters in 1990 starring James Earl Jones. The other is the Wilby Conspiracy released in 1974 and starring Oscar winners Sydney Poitier and Michael Caine. It was partially filmed in Nakuru, with Poitier vising Mzee Jomo Kenyatta in State House Nakuru in between shoots.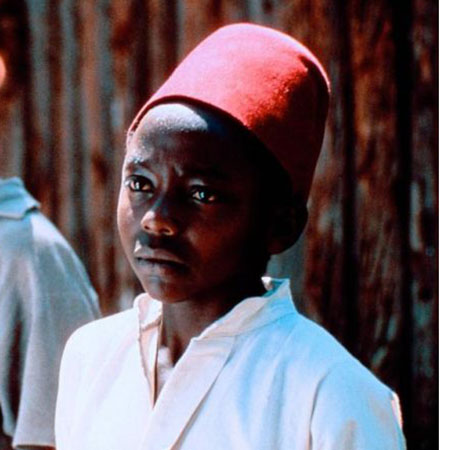 Edwin Mahinda-Kitchen Toto
Edwin Mahinda is an actor known for his stellar performance in The Kitchen Toto (1987), about a British policeman in Kenya in 1950 who takes a murdered black priest's son to live with him at his home as a houseboy. Mahinda also featured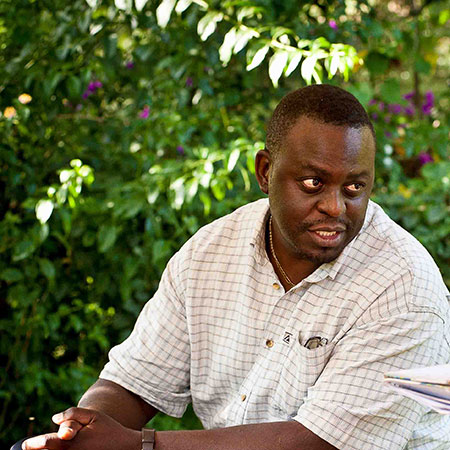 Ainea Ojiambo
Call him born city, popularly known as OJ, Ojiambo blames his parents for not supporting his career.
"My parents could not hear anything to do with acting. In fact, I had to rebel and take to stage by force. It is the same up bringing and mind set amongst various parents that kill talents,"
OJ, has starred in various films and worked with award winning directors and producer like The Constant Gardener-2004 (Police Driver)- The movie won academy award best supporting actress.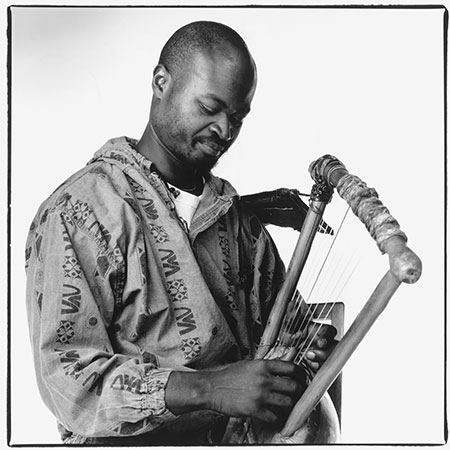 Ayub Ogada-The Constant Gardener, soundtrack
Koth Biro, Dicholo and form part of the original soundtrack of the 2005 Academy Award- and Golden Globe- winning film The Constant Gardener. What strikes most in the movie is the emotional background music; so soothing to perfection when synchronized to the images of the motion picture. The masterpiece Koth Biro has also been used in The Philanthropist, a movie about an Englishman in Abuja but all credit goes to Ayub's compatriot and fellow contributor Alberto Iglesias whose album was nominated for the Academy Award for Best Original Score.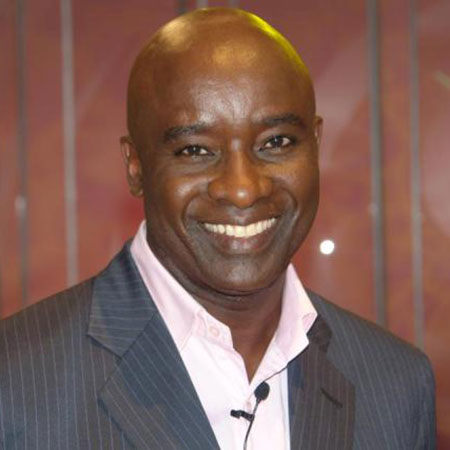 John Sibi-Okumu- The Constant Gardener
The actor who has featured in staged dramas like Driving Miss Daisy and In Search of a Drum Major has also showcased his immense acting talent on film. Sibi, author of RolePlay, has acted in the 2007 Rwanda genocide film ShakeHands with the Devil as Booh-Booh, Transit as himself and The Constant Gardener where he memorably played Dr Joshua Ngaba, a role that gave him international nod. Okumu has also featured in the 1975 Born Free alongside David Mulwa and Sidede Onyulo and We are the Children in 1987.
Photos: Courtesy
Related Topics