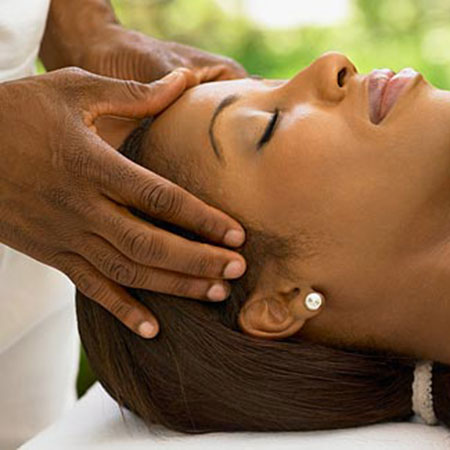 0500-0700h: Given the nature of their husbands' jobs and the Nairobi traffic, they must wake up early enough to prepare them for the day ahead. Breakfast is served, often with their children. As he leaves for work, the children are dropped at school in a car that matches the family status.
0700:-0900h: They go to an upmarket gymnasium to shed of some weight.
0900-1100h: They go back to the house to supervise household chores being done by gardeners and domestic workers. They hardly take part in any, other than occasionally cooking for their small families.
1100-1500h: It is time to move around in the family car, may be go to their shops or businesses. Some take the time to go for shopping therapy, mostly to use the family money and as a way of getting back to their husband who are invariably away.
1500-1700h: It is time for the local spa, swimming or any other daytime indulgence like a nap or read a book (motivational mostly).
1700-1900h: They help their children with homework and ensure they have bathed and have had a change of clothes. Around the time, some take their dogs or pets for a walk around the home.
1900-2000h: They oversee the cooking of the meals for the family as they wait for their husbands. As children do their homework, some engage in their hobbies such as knitting, baking or gossip with a visiting neighbour.
Friday evenings
Friday evenings, they will visit their appointed hairdresser. Alternatively, they do this on Saturday morning. They also go out to high-class restaurants to kill an evening away.
Saturday
It is the day they visit fellow housewives in the expansive rich neighbourhood. They are known to harass the domestic staff in such homes, mostly by demanding some cuisine or dressing they are sure is not available. They will use this to gauge one's class and will take the opportunity to educate the lacking housewife or haul the 'lowly' housewife to a getaway to show her the latest food fads in towns. During the weekend, they sleep with their husbands, given it is the only day the men might be around if not somewhere in some investment holiday or in some exotic spot around the world. Most meals are done outside on weekends, with evening meals delivered from the popular food chains; given it is the domestic servant half day or day off. Upper middle classes go shopping for shopping in places like Toi Market. Richer ones prefer Valley Arcade. They hardly go out with their husbands. They are mostly left with their drivers as the husbands tee off in some golf resort.
Sunday
They are known to be religious and they go to church. Sunday are mostly spent receiving random guests or relatives. Or in the afternoons, they can take the children out to fun parks. Sunday, they also have a housewives club where they meet to discuss issues such as security, introduce new members, or go on familiarisation tours in the estate.
Related Topics