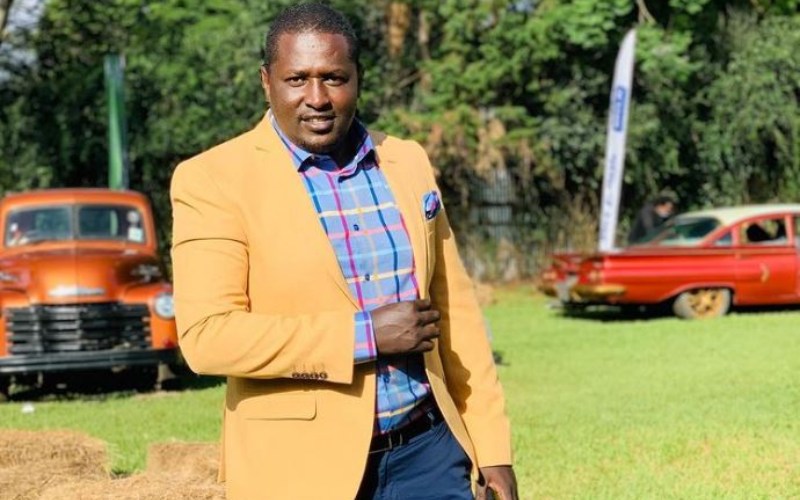 Comedian Terence Creative has received his YouTube Silver play button after months of waiting due to COVID 19 restrictions.
Showing off the highly coveted plaque to his fans, the seasoned actor acknowledged that since God had chosen to reward him with the play button, he is definitely on the right track with his career.
"This is just a confirmation from God that what we are doing is right and that is the calling that we got. Because of COVID-19 it was delaying but now I'm glad it is home," he said.
The former Churchill show comedian went on to heartily thank his fans for supporting and interacting with the content he puts out adding that even the dislikes and negative comments add to his growth.
"It has been a long journey coming but we appreciate that it is finally here. This is just a sign of consistency and hard work and of course support. It is your support, your like, your share, your subscription that has made this possible. So thank you so much, we thank God for this. I want to believe that this is one among the many to come. May God bless you and thank you for supporting me," he went on.
With his acquisition of the silver play button, Terence has joined a growing number of individuals making it big on the YouTube space including his wife Milly Chebby whose YouTube cooking channel stands at a whooping 240k subscribers.
Terence who was already known for his hilarious skits on social media propelled his career even further after introducing a series to shed more light on the wash wash business expose dubbed Kemikal ngamwaya.
In the viral series, Terence, who went by the name Papa Freddy depicted the character of a Congolese businessman man who conned individuals with a get-rich-quick mentality.
According to him, his YouTube channel which stood at 160,000 subscribers before the series has rapidly grown to 331,000 subscribers thanks to Papa Freddy.
With his new Papa Freddy character, Terence was able to land an acting role in the famous TV series Zora.
Related Topics