A British businessman's determined push to nail Chief Registrar of the Judiciary Anne Amadi in a Sh102 million gold scandal is the latest case in the underworld racket of gold scammers.
From politicians, executive businessmen, lawyers, celebrities and now in the doorsteps of the Judiciary, the fake gold racket is so vicious and has entangled the big names who lure unsuspecting foreigners into dishing millions of shillings for 'hot air' disguised as gold bars and pellets.
In the last few months, detectives have unearthed the wide racket not only involving Kenyans but their accomplices recruited from the Democratic Republic of Congo (DRC), Liberia, Nigeria, Tanzania, Zimbabwe, Uganda and South Sudan with Nairobi being the epicentre of operations.
On August 16, detectives raided an office in Westlands, Nairobi and recovered a metallic box loaded with stones and broken tiles disguised as gold and the precious coltan mineral from the DRC.
The raid followed complains by French businessman William Tuil that he had been conned Sh7.2 million through a fictitious deal to supply him with the precious minerals.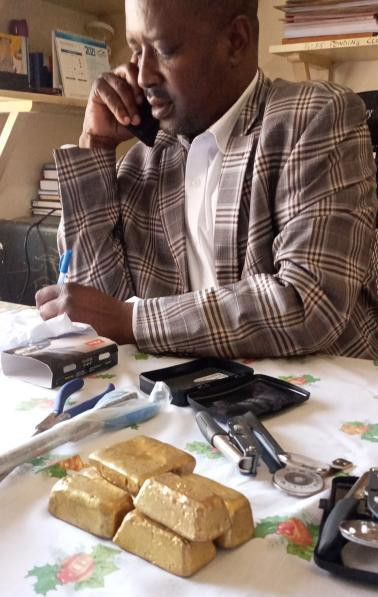 Businessman Edwin Ochieng Oduk was subsequently arrested during the raid over allegations of illegally obtaining the Sh7.2 million from the Frenchman before being presented to a Kibera court where he was released on a Sh500,000 cash bail pending the conclusion of investigations.
According to investigators, what Tuil went through is some of the tricks used by the gold 'wash wash' gang to hoodwink their victims into parting with their millions only to learn that what was promised is not the precious stone.
A similar trick was used on American Shelby Laney who lost Sh25.4 million to fraudsters who promised to deliver gold which turned out to be wooden crates.
Laney told investigators that after agreeing to the deal, she flew into the country and went to a warehouse in Mlolongo along Mombasa Road where she was shown what appeared to be gold stashed in crates.
She became suspicious and alerted detectives who raided the warehouse and discovered that the alleged gold was actually wrapped pieces of timber. The discovery was too late since Laney had already parted with Sh25.4 million as a down payment for the consignment.
Amadi and Associates
Demetrios Bradshaw and his company Bruton Gold Trading LLC in his suit claimed that in September 2021, he was interested in buying 1,500kgs gold from Kenya and met Liberian national Edward Taylor who introduced him to Daniel Kangara as a person dealing in gold export.
They then signed an agreement in which Kangara would deliver the 1,500kgs of gold to his company in Dubai upon payment of the agreed purchase price of USD 742,206 (Sh102,090,435).
The money was to be paid through Amadi's law firm, Amadi and Associates Advocates, which is being managed by her son Brian Amadi and lawyers Andrew Kiarie and Adrian Topoti.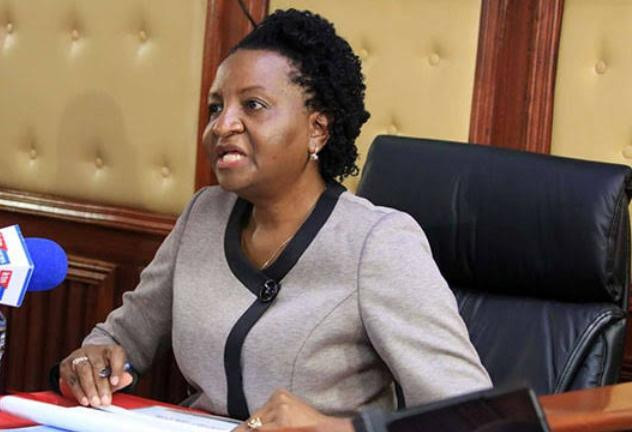 Bradshaw told the court that between September 22, 2021 and October 21, 2021, he sent the first instalment totalling USD 592,970 (Sh81,563,023) to Amadi's law firm and completed the balance of USD 149,236 (Sh20,527,411) in November the same year. After making the payments, he received six documents from Kangara to show that he had dispatched the gold to Dubai only to discover that they were false and fraudulent documents.
"When he inquired why the gold consignment was not on the flight to Dubai, he was told that the consignment had been taken off the plane as there were some more payments to be made," said his lawyer Joseph Murage.
When the Briton insisted on getting his gold, he was informed that his company had been sued before the High Court and a court order issued blocking the transfer of gold to him.
Ms Amadi in her defence denied being involved in the gold scam and accused the British businessman of dragging her name into the case to destroy her reputation.
The Chief Registrar said she resigned from her law firm in 2014 after being appointed to the Judiciary and left its management to her son and two partners who transacted the alleged gold money.
High Court Judge David Majanja in May froze Amadi's accounts and those of her son and the associates but the orders were later lifted by Justice Alfred Mabeya. The Briton has however moved to the Court of Appeal seeking to reinstate the orders which froze the accounts claiming that Justice Mabeya was biased against him when lifting the orders.
Dutch Rally Driver
Dutch businessman Bernhard ten Brinke fell into the same trap when he paid Sh157 million to Kenyan, Zambian and Congolese traders for a consignment of gold which was never delivered.
Brinke, who is a rally driver, claimed that the plot to defraud him was masterminded by Bupe Chipando, Carrolle Simutengu, Eddy Malonga, Elvis Muga and their companies Mubadala Merchants Limited, First Cargo Logistics and First Line Capital Limited.
According to Brinke, his troubles with the fraudsters started in December 2020 when he entered a contract with Global Freight Management Limited, a Kenyan firm, for the purchase and supply of 500kgs of gold worth Sh2.1 billion.
As part of the first instalment, he transferred Sh171 million to the account of a lawyer who was acting on behalf of the fraudsters with a promise that he should come for the first batch of the gold consignment.
In January 2021, he chartered a private plane at Sh20 million for his two representatives Frank Wijnen and Ewout Haanstra to come to Nairobi and sign the contract for delivery of the gold only to realise that he had been conned.
He then reported to the matter to the Asset Recovery Agency (ARA) which filed a suit against Chipando, Simutengu, Malonga, Muga and had their accounts frozen.
ARA, in its suit, claimed that the traders and their companies received more than Sh728 million from foreign entities between May 2019 and January 2021 in what they suspected to be an international fake gold racket but that some of the money could not be traced.
ARA stated that to facilitate movement of the funds to their personal accounts, the traders used agreements supported by falsified custom declaration forms purportedly from Kenya Revenue Authority as proof that they were engaged in timber importation when it was a fake gold scam.
Justice Esther Maina came to the rescue of the Dutchman when she ordered that the money be refunded to him.
"Brinke has demonstrated that he was conned the money by people who promised to deliver him gold which turned out to be fake. He has proved he lawfully owned the money which should be released to him forthwith," ruled Maina.
Prosecutions
As some of the victims battle at the High Court to recover their money lost through the fake gold racket, several businessmen are facing prosecution for obtaining millions of shillings through false pretence to deliver gold.
Congolese businessman Andre Kongolo Tshikunga alias Joseph Kimo was charged with obtaining Sh120 million from Ukrainian citizen Ukrainian Kovalenko Hennadii for delivery of a consignment of gold which turned out to be fake.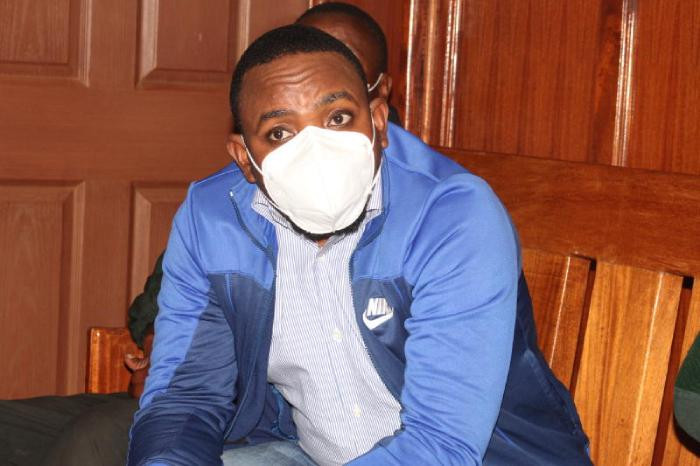 "Between January 2018 and November 2018 at Afrisolutions Company Limited in Kileleshwa within Nairobi County obtained cash totalling USD 1,059,000 from Kovalenko Hennadii by falsely pretending that you were in position to sell him gold, a fact you knew to be false," read the charges.
The Ukrainian was allegedly lured into the country on the promise that he will be sold gold only to realise that it was a trap to siphon his money through a tricky gold business and parted with the money after being shown a box containing what looked like the precious stone which turned to be fake.
Investigators and prosecutors claimed in court that Tshikunda is a perennial fraudster who has been conning unsuspecting people with the promise of supplying them with gold.
Two other foreigners, Abdalla Mckenzy (Cameroonian) and Ted Malik Lounou (Gabonese) were charged with defrauding Celik Mesut of Sh215 million in the false promise of supplying 33kgs of gold in December 2022 at Kilimani Area within Nairobi.
Politician Seth Steve Okute and businessman Bruno Otieno also faced charges of obtaining Sh12.7 million from an American, Marjorie Grant, through false pretence to supply gold.
Another suspect, Ranji Taku was charged with defrauding businessman Mustafa Anwer Sh8.2 million while falsely pretending that he could sell him 2kgs of gold.
Related Topics