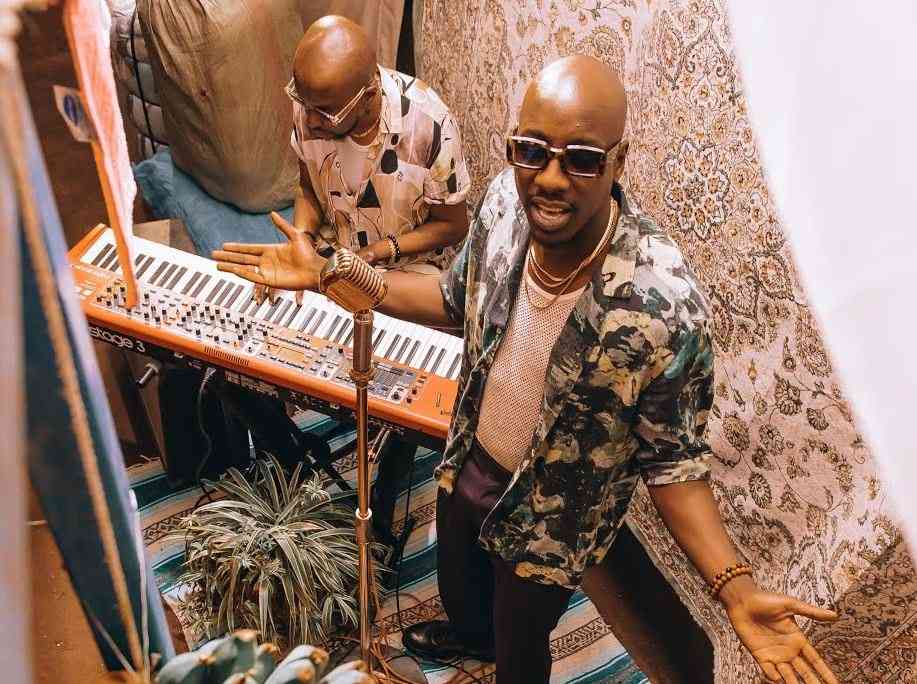 As we wrap up the year, you are probably out there with your mates, catching a pint as the mood dictates, but we cannot help but look back at how the year has been.
From Gengetone music to all kinds of traditional music. Kenyan local artistes made sure their fans were fully engrossed in their music. However, there are songs that run smoothly in our minds and we couldn't help, but play them on loop. All these songs were debossed in our hearts and minds and could never miss in our playlists.
Additionally, Kenyan music industry has been a constant battle between upcoming artistes and those that are existing. For this reason, artistes have tried to come up with ways to be creative in all what they do.
Here are songs that kept 2022 in tune.
Vaida
Luhya or not, you will find different people listening to this banger by Harry Richie. Unknown to many, 'Vaida' is a dedication to his daughter who goes by the same name. Despite beginning his musical career in 2022, Harry Richie has brought Luhya to the world through this song, Vaida.
Vaida became an internet sensation to all Kenyans despite being sung in vernacular. TikTok challenges were made too. This propelled the popularity of the song. Vaida was written five months before his daughter was born.
Dimension
In all the clubs, a night couldn't be complete without this hit song, Dimension. Fully Focus came up with the song, 'Dimension', but many people think it is a song by Bien. Maybe because of his popularity and doing the hook, verse and chorus. They are all wrong.
Fully Focus is a DJ, promoter and producer. 'Dimension' is his first song, and with over a million views in just two months. Dimensions is that banger that always lights up everyone's mood and put us all in a party mode.
Kuna Kuna
Another hit song that wrapped up 2022 is Kuna Kuna by Vic West where he collaborated with Savara, Brandy Maina, the Exit band and Fathermo.
All these talented Kenyan musicians combined their creativity in the music world and each came with a verse that anyone would sing along. Everyone who would sing along would relate well with the music.
It is now one of the popular songs on Tik Tok that has almost everyone doing its challenge. From Spotify, Mdundo, BoomPlay, Deeza and all other online platforms like YouTube, the hit Kuna Kuna song has a record that has since made the studio project go global.
The song was a major hit to the point that it won two awards in the just concluded Pulse Music Video Awards (PMVAs).
Mbwe Mbwe
Bien together with Rimbui composed Mbwe Mbwe that has seen everyone embracing the new Rumba. Despite being released late last year, Mbwe Mbwe still remains to be one of the most played songs in 2022. This is a song that would be sang in any kind of an event.
Geri Inengi
Unemployed youths have been having an irritable relationship with the police. Geri Inengi (Subaru ya Mambaru), a popular song in Kenya right now perfectly describes this relationship. Most people tend to confuse this to a party song.
The song has for quite some time been used in parties and clubs. It has become one of the most viewed songs in Kenya. It became that song that Kenyans love and if you board any matatu, chances are you will hear this song.
Kanairo Dating
Mejja is one of those talented musicians that would craft a song out of a common scene. Flawlessly, Mejja has managed to come up with a song Kanairo Dating that describes how dating is in Nairobi.
The song depicts all kinds of women a man will meet in the streets of Nairobi. Weeks after being uploaded on YouTube, Kanairo dating got close to a million views. Major's creativity in this song is on another level.
Related Topics