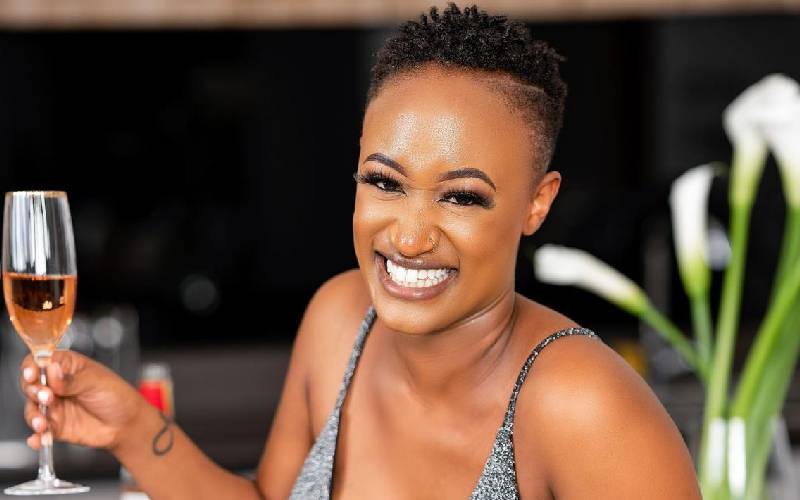 Just recently, YouTube revealed names of African creators who have been selected for its flagship #YouTubeBlackVoices Fund initiative.
Four Kenyans; Wendy Angel Nangayo, Cheyenne Chelimo Umulinga Muvunyi, Mandi Sarro and Justus Nandwa, made the cut.
They will join a cohort of 135 from around the world. The fund focuses on investing in black creators from around the world who are telling fresh and authentic stories.
The $100 million multi-year fund is dedicated to spotlighting and growing black creators and artists on YouTube, by giving them access to resources to help them thrive on YouTube.
To qualify for this program, content creators who had previously participated in the YouTube Black events and programs were invited to apply. Their applications were evaluated across a number of factors such as channel performance and engagement metrics.
"Participants in the program will receive dedicated partner support from YouTube, seed funding invested into the development of their channels, and bespoke training, workshops and networking programs. The individual programs for creators and artists are focused on the shared goal of helping creators and artists to succeed," says Google Kenya Communications and Public affairs manager, Sharon Machira.
Justus Nandwa, who hosts the popular online series 'Shared Moments with Justus', puts a human face to issues faced by ordinary African men and women by telling inspiring and life-changing stories encourages his audience to make the best out of life.
"I always loved listening to stories and learning from people's experiences. The first time I did human interest stories was way back in 2009 at Lang'ata Women's Prison. The stories attracted millions of views. Ten years later, in 2019, I met one of the ladies I had interviewed and this rekindled my flame and passion for storytelling. I did a follow-up of her story and began a channel on YouTube (Shared Moments with Justus)," he said.
Through 'Shared Moments with Justus', Nandwa produces inspiring and life-changing human interest stories, with the aim of providing hope, shaping narratives, and encouraging people to make the best out of life. Basically identifying people whose experiences are worth learning from and give them an opportunity to share their journey with the world.
"I have seen people's lives transformed. The testimonies I receive each day are mind-blowing. Although at the moment I am not aware of the exact amount I will receive, I am pretty sure the funds will make such a big difference for the channel. Hopefully that fund can help us build that team and tell more stories beyond our borders," he says.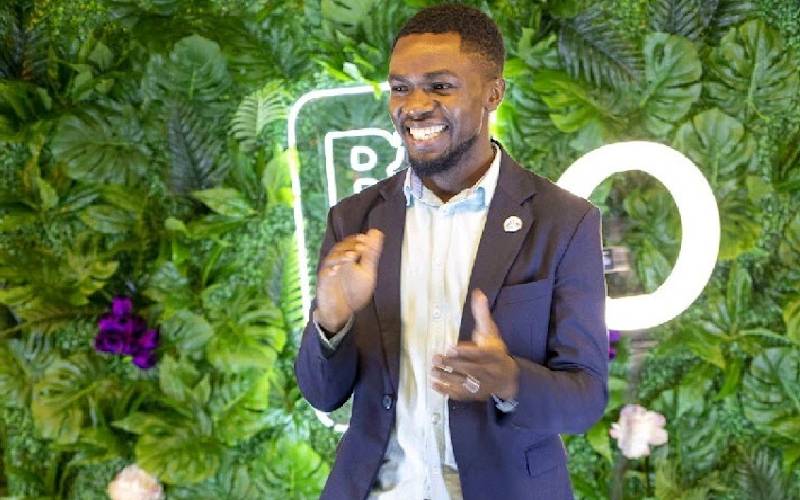 Another Kenyan creator who bagged the funding is Mandi Sarro, "I have always wanted to be on TV and after plenty of auditions and rejections, I decided to 'do it myself' by producing food content on my channel," she says. Through her channel dubbed, Mandi Sarro, she primarily creates interactive food content sharing culinary wisdom and easy recipes.
The other two Kenyan creators are Cheyenne Chelimo Umulinga Muvunyi for her channel 'cheymuv' and Wendy Angel Nangayo for her channel, 'Angel Lately'.
"This group of creators is making content that starts important conversations about issues we face in society, which really resonate with their audience. We are inspired by them and hope that the skills they learn from being part of this programme will help them touch more lives than they'd ever imagined," said Alex Okosi, MD, Emerging Markets, YouTube EMEA.
Overnight success
Social media has been a catalyst tool for fame, fortune and visibility. Just the other day, rapper by the name Kanambo was highlighted as the latest sensation in Kenyan music.
This is because of a video that went viral on social networking apps TikTok, Instagram & Twitter.
Her talent and ease in crafting words to different beats made headlines and became the talk of social media.
Many are closely following her every move, including hit-rapper Maandy Kabaya, who advised her to continue growing individually, and not accept collaborations from mainstream acts.
Her career in music is off to a great start and shows the kind of resourcefulness social media can offer. However, she is not the first social media star in Kenya; a number of Kenyan celebrities were unearthed on virtual social spaces.
Elsa Majimbo
The award-winning content creator and commentator has become one of Kenya's few and far between global superstars in the arts and entertainment business.
Majimbo, 21, became known in 2020 after her 15-second videos filled with satire, life punditry and laughs made her famous. She brought light and charisma during the desolate pandemic lockdowns.
Celebrities such as Katy Perry, Jorja Smith and Naomi Campbell took a liking to her and shared her content on their social media platforms. The rest is history.
Today, Elsa is in the mold of a Hollywood star, rubbing shoulders with Rihanna and receiving complimentary gifts from Beyoncé. She is hosting international galas such as the MOBO's in the UK, receiving awards from E! Entertainment and shooting with fashion magazines from the illustrious Condé Nast fraternity such as GQ, GLAMOR, and more.
Lil Maina
Lil Maina is the epitome of Gen Z cultism and fanaticism. His major breakout came from the candid repost of him vigorously dancing in front of his now-famous grandparents in his school uniform.
Prior to that, he was making funny vines in his trademark angled camera positions where he attempted funny pranks on his grandparents.
Since then, he has profited from the new following and ventured into parody music.
King Kalala
From the humble days of posting her verbal monologs on her thoughts of on-goings in our beloved 'Kanairo', she has evolved into a vocal radio personality, and still keeps the same energy.
From time to time, she finds time from her busy schedule to interact with fans across social media apps, especially Instagram.
As a multitude of online personalities stagnate, or fall victim to the trappings of delusional virtual fame, Kalala has kept a sober mind and advanced her thought-provoking soliloquies into the radio space.
Related Topics