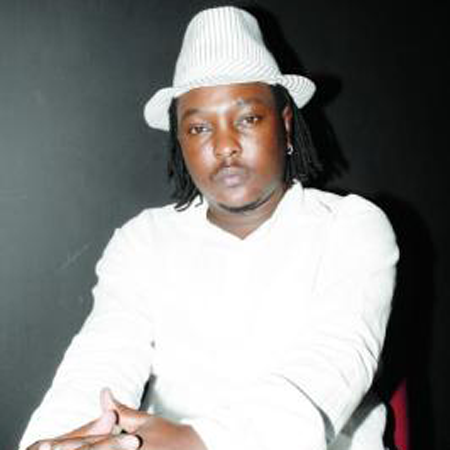 For a renowned artiste, living a life free from controversies appears almost impractical.
Being subjected to public scrutiny and having the media hunting you down for a 'juicy scoop' becomes daily fodder. Interestingly, for Ousmane Maregwa, not much has been said about him, leaving Pulsers and fans thirsting for a 'story' on him. Though he never mentions any of his behind-the-scenes challenges, this artiste admits that his career has not been a bed of roses. He is still learning, despite emerging as one of this country's reggae pioneers.
If you do some searching, you will bump into the usual stuff that is bound to happen to any celebrity and for Ousmane, it was when he tripped on stage while receiving the now defunct Chaguo la Teeniez (Chat) award for Favourite Artiste, way back in 2004.
Seemingly overexcited over his win, he slipped while getting offstage. He was competing in the same category with Prezzo, Tattuu and Wakimbizi. Also, while about to perform as a guest artiste the following year at the Chat Awards, the DJ played part of his first song, Dunda which he released when he was 22 years old.
After Dunda, his other songs Coming Home, Little Star and Rising Sun followed, all these becoming club bangers. Rising Sun had been nominated for Best Song, but he believed that had VIP Love, which his fans loved more, had been nominated, it would have won. He criticised the award-granting body for not allowing artistes to select for themselves the songs to be considered for nomination.
That could be the only 'scandal' he was involved in. He won the Best New Act at the Chat Awards in 2003 and Best Reggae Act in 2005 at the Kisima Awards. And just when we thought his star was dimming, his song VIP Love won the Most Downloaded Safaricom Skiza tune three years ago.
"Music is an art. Every painting is unique. I would never want to change anything. I consider myself as extremely lucky. No, I would never change anything," states Ousmane.
Though he has been quiet for a while now, he informs us that he is involved in the 'behind-the-scenes' part of music. He is a co-founder of an events organising and management company called 211 Entertainment and is actively involved in a studio called 44 Records situated along Thika Road.
Seeking the opinion of a man who cut off his medium-sized locks and now rocks a bald look, he opines that music style and trends have changed over the years, things that he could not predict at the time.
"Music pays more but there is less content. These days, there is less urge and following for the local music. We should always remember that it should always start at home," he notes.
Ousmane's passion for music took off while he was growing up in Mombasa. Were it not for his siblings, he probably would be a gospel musician. His mother played gospel music in their house, something that stoked his passion for the craft.
However, it was his elder siblings who introduced him to reggae back in the days of cassette tapes that were left lying around the house, giving him a taste of Don Carlos, Jimmy Cliff and Dennis Brown. And since he would always find himself home alone, he grew up listening to the songs and fell in love with them.
So what has he been up to?
In an interview with Pulse three months ago, this artiste who says he has been seeing someone for four years and will not have children before marriage, said that he is planning to make a comeback after a long hiatus.
"Right now I am not in a hurry to please. So when I am ready, you will be sure to notice," he says.
Related Topics