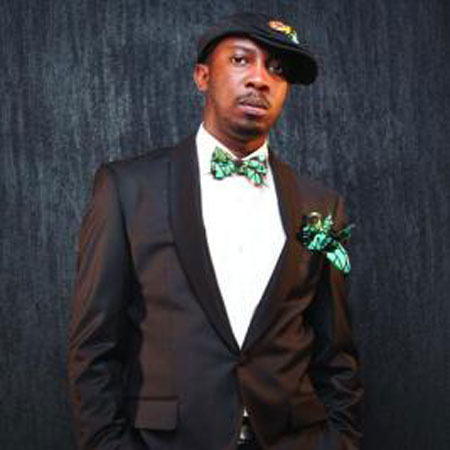 Chris Adwar, the musician, producer and director behind the Afro-benga, eleven-piece Villagers Band has witnessed the showbiz industry evolve since the 1990s and he now breaks it down , saying that Kenya is on the path to music success.
Pulse: There has been an increase in the number of contemporary music bands in the local showbiz scene, what do you make of this?
Chris Adwar: The recent increase in the number of contemporary urban bands is a sign that the music industry, particularly the live band music sector, is being revived. It is exciting to see this now because most of these bands are now focusing more on original music and are helping to shape modern Kenyan music.
P: The '90s were synonymous with celebrated live bands. At what point did live bands become unpopular?
C: In the 1990s, we had a number of notable live bands, which played their original compositions. However, few were consistent. The likes of Musically Speaking later renamed Zana Ziki, Flash Point Band, Hot Rod and Calabash rocked. Live bands have always been popular, however, there were years when we heard little from them. It is only recently that we have begun seeing an increased number of new bands playing original sounds.
P: Some argue that the quality and originality in today's bands is not good, what is your take on this?
C: Quality and ingenuity are relative. Some bands definitely sound better than others, and some are better at pushing their brands than others. What is more important though is that there is a growing live music scene.
P: Recently, Wizkid's show sparked mixed reactions with many revellers displeased that he used a play back track. What is your take on this?
C: Live music is appreciated throughout the world. However, it is also important to note that there are people who do not care much for live band music and had a blast watching WizKid.
P: Describe the musical landscape since early the 2000s when you debuted on the entertainment scene?
C: Today there are more diverse artistes. Kenyan audiences now appreciate a lot more genres of songs as opposed to the past years. Production in quality and volume has also increased. Nonetheless, we are being given a run for our money by artistes from Tanzania, Nigeria, Uganda and South Africa. We have great music, which is not being played.
P: About local music not competing favourably with artistes from other countries across the continent, critics have argued most Kenyan productions are not of good quality. What is your response?
C: When we listen to The Beatles, Ray Charles, Nat King Cole, Sinatra, and anyone else from 30 years ago, do we say the quality is low? The answer is to play our songs more. Low quality is just a flimsy excuse. There is a lot of high quality Kenyan music out there, but I guess the people on radio and television do not know that it exists.
P: What are some of the memorable highlights of the Kenyan music industry since you started performing?
C: First there were the real musicians; 5 Alive and The Boyz later renamed Safari. Then I remember listening to Tafsiri Hii by K-shaka and Uhiki by Hardstone and thinking to myself, 'We now have commercial music'. Then of course came Ogopa DJs' revolution with E-Sir, Nameless, Amani, Longombas and Klepto. We suddenly had more stars. Then came along Clemo, Nonini and JuaCali with Genge that changed the game some more. Now we are at the place where we have an industry and we must protect it fiercely.
P: A section of the new generation of artistes is fond of controversy. Beefing is the key to their success in showbiz. What do you make of this?
C: Controversy is such a controversial topic. Bottom line is cream rises to the top. If a musician is good, it will eventually show and if they are not, at some point they will give up, retire and go start a 'quail business' or something.
Related Topics