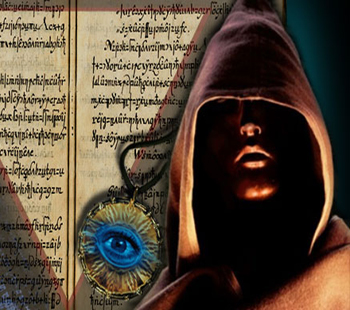 Image Courtesy of redicecreations.com
BY NYAMBEGA GISESA [email protected]
Every afternoon from 3pm, a procession of posh cars with tinted windows delivers an average of 70 'worshipful brothers' — many of them prominent Nairobians — to the Masonic temple located off Nyerere Road.
Long considered a preserve of the rich and famous, the secretive Freemasons now seem to be attracting hordes of potential followers from unlikely quarters.
Not too long ago, any association with the organisation, which some believe worships the devil and has bizarre rituals, would have inspired deep furrows of the brow. But, as The Nairobian found out in its investigations, things seem to be changing — and they are not all glittery.
Desperate Nairobians out to do everything to join this exclusive fraternity, are now falling into the hands of conmen, who at a fee are promising membership.
"They (the con artists) hang around the gate and speak to curious visitors, who want to join. Since it is not easy for anyone to just walk in here, the promise to give access is usually given at a high price," a worker at the Masonic Hall, who sought anonymity for fear of losing his job, told us.
The cons have gone the extra mile by setting up blogs and websites that hawk their services. One of the sites has the banner, "How to join Freemasonry worldwide" and goes on to boast: "In Freemasonry we believe that we were born in paradise and no member should struggle in this world. Hence all our new members are given Money Rewards once they join in order to upgrade their lifestyle."
This site that lists registration fees of up to Sh20,000 to join Freemasonry promises a reward of $200,000 (Sh16.6 million) immediately after joining.
Facing hard times, a number of Kenyans, who regard the mysterious organisation as a short cut to riches, are also posting their numbers online in sites where Freemasonry is mentioned, hoping that someone will contact them.
When we called one of the numbers listed, the man who answered the call said he was ready to pay Sh1 million to be a Freemason while another pledged to offer any sacrifice asked for, in a shocking revelation of the lengths some are prepared to go for supposed wealth found in Freemansonry.
"To ensure that I only deal with serious people and also limiting the number of petitions, I require that you send Sh1,500 through M-Pesa to (number redacted) after which I will call you to arrange on how we can socially meet and get to introduce you to a lodge of convenience," a statement in one of the online fraudsters reads.
With such enticement, it is no wonder then that some have been conned. Take one Jacob Ouma, who posted his experience in one of the sites: "I met a guy who promised to help me. I sent the amount to him then he switched his phone off until now."
The increased efforts to join the Freemason come at a time when the organisations, once a shadowy and exclusive fraternal society, that dates back to medieval Britain, has been putting efforts to open up to the public.
Early this year, the fraternity released a book titled Freemasonry Explained Pocket Book of Facts, Myths, Misconceptions and FAQ's on Freemasonry authored by their 'Orator' (someone allowed to speak to the public) Prof Bill Lore. We were unable to reach the professor as he was said to be out of the country.
The book explains that members of the organisation are not devil worshippers or homosexuals, and are not connected with "the new world order".
The book further says it is not a secret society, they do not have supernatural powers, do not walk naked and do not sacrifice their male children in exchange for material wealth.
Despite such damming accusations and the refusal of majority of their members to be named in public, the number of Freemasons membership in Kenya continues to grow with estimations that it may reach 3,000 soon.
In a 2011 interview with our sister publication, The Standard, VK Talwar, the district grand master for East Africa, said that to become a Freemason one must believe in a supreme being.
"Whatever it is you believe in is not our concern, we don't interfere with that. All somebody has to say is that he is not an atheist. If you are an atheist, you can't become a freemason," said Talwar, adding that freemasonry is not a religion.
Once associated with blood oaths, secret handshakes, arcane rites and binding vows to aid "brothers in distress", Freemasons have inspired a worldwide movement of anti-masons.
For example, in 1999 hundreds of supposed Mungiki members unsuccessfully attempted to set on fire the Nairobi Masonic temple claiming that it housed satanic and demonic materials. One of the then Mungiki leaders Ndura Waruinge claimed that they were targeting "a snake which is fed on human blood drawn from children kidnapped by Freemasons."
For years, the church in Kenya has propagated the view that Freemasons are devil worshippers. However, a report on devil worship that has never been released to the public reportedly cleared them of the claim.
The Masons have long been prohibited from talking about their secret meetings, and until the 18th century were forbidden to talk about the society's very existence.
But times do change. Today they run a website where they list a number of their officials, they request the media to cover their charity activities and even advertise their charitable events.
They announced their annual communication meeting on May 11 at 6pm on their website through which the members were ordered to dress in a dark business suit with white shirt, craft/district tie or plain black tie, white gloves and full dress regalia. "Qualified Brethren" were required to wear Royal Arch Breast Jewel while Masters and Wardens of Lodges were asked to wear Lodge Collars. Masons will hold centenary celebration for the Mombasa Mason Lodge on May 31.
"Freemasonry is not a secret organisation, but like any other organisation it has information that can only be shared among its members," a member of the fraternity, who requested not to be named, said.
Although members say it is not a secret society, it continues being a society of secrets. The words on the crest of Freemasonry – Hear, See and be Silent — bespeak the need for Freemasons to maintain a strident policy of secrecy.
Masons say they are "just, upright and free men, of mature age, sound judgment and strict morals" with three "Grand Principles" of "Brotherly Love, Relief and Truth."
It is estimated that there are between six and seven million masons the world over with about a half of them found in the US.
The first Grand Lodge, the Grand Lodge of England was founded on June 24 1717, when four existing London Lodges met for a joint dinner at the "Goose and Gridiron" pub. Freemason lodges are allowed to stock and sell alcohol. A member of the Nairobi temple even invited us for a drink.
In the East African Region, there are 48 lodges, out of which 34 are in Kenya. Other than the Freemason hall in Nairobi, they have temples or halls in Nakuru, Ruiru, Naivasha, Eldoret, Kitale, Kericho, Kisumu, Nyeri and Mombasa.
Conditions for entry include being over 21 years old, believing in a supreme being and being "financially stable".
Entry is through referral and secondment, and it is unclear if the city conmen purporting to recruit members have any influence.
Since the mid-Victorian times, having a good physique has not applied to English Freemasonry. One of the Nairobi lodges has a person confined to a wheelchair, who was recently initiated into Freemasonry.
Although all the Freemasons in Kenya are men, they are allowed to bring their wives and mistresses during a special occasion known as the "Ladies night" where they eat, drink and have merry.
Initiations of joining Freemasonry differ and a number of them have been highly controversial. For instance in March 2004, a bizarre initiation ritual went horribly wrong in the basement of a Masonic lodge in the US when a member supposed to fire a handgun loaded with blanks pulled the wrong one by mistake, shooting a fellow Mason in the face and killing him.
Masons claim that theirs is not a society for rich and wealthy people only. They defend themselves as a much cheaper and affordable society where members pay an obligatory standing annual fee of less than Sh30,000 — a figure that is much lower that what members in social clubs in Nairobi pay.
During their events, the members arrive and change into black suits, white shirts, plain black ties and black shoes at the robbing and changing rooms.
Even though the society still has the insurmountable problem of justifying its arcane all-male rituals and secret membership lists, it appears some Nairobians are attracted to it.
Related Topics