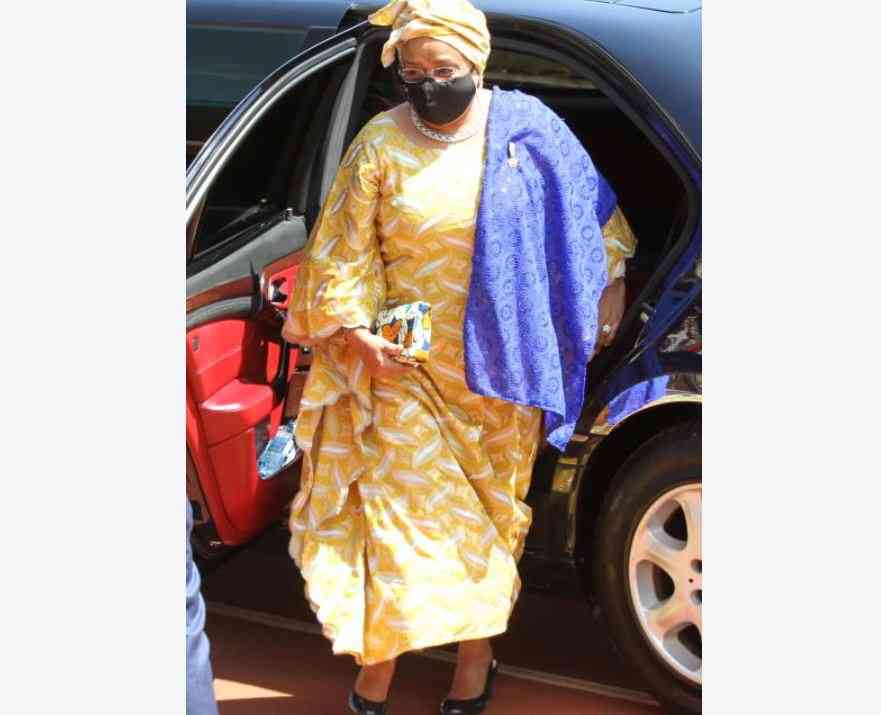 Margaret Kenyatta's fashion style oozes style, class and elegance.
She has on almost all occasions stolen the spotlight at both local and international occasions thanks to her unique, modest but elegant dress code.
Her modest style of dressing always complete with accessories has over the years looked like a styled costume.
She sometimes steps out in her nipped monochromatic skirts with a sovereign, timeless cut that goes well with her short-cropped peppery hairdo that connotes status. Most times matching up her kitenge (African print) with the President's made in Kenya shirts.
Remember that time she stepped out in a floral dress accompanied by a black head gear to mark the 57th Jamhuri Day?
Or the time she dressed up in a navy blue kaftan during the G7 summit in 2017 that earned her a lot of praise from Kenyans?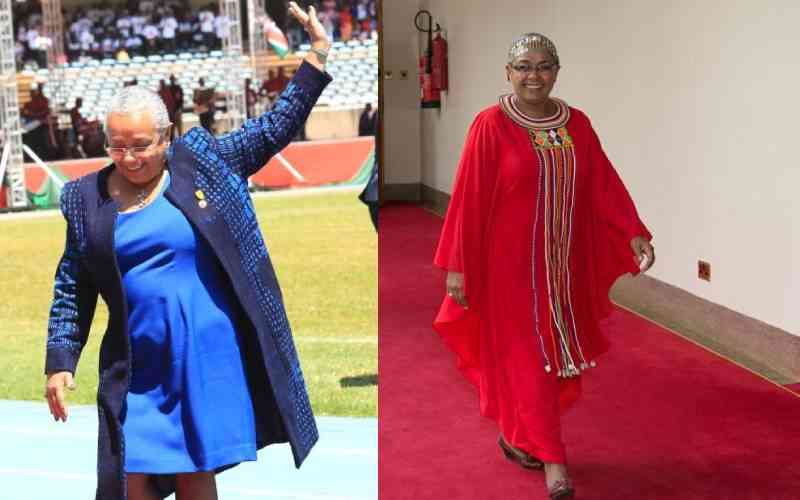 More of her memorable looks include the red dress she wore during a visit to Harvard University. She accessorised with a necklace depicting her love for Kenya.
Not forgetting her eye catching black kaftan which she matched up with a red and black head wrap during a welcome banquet in South Africa.
Madaraka Day 2015 celebrations saw the First Lady dress up in a free flowing red caftan and Maasai beadwork to boot and fit with the occasion.
More often than not, the first lady has been spotted in designs by Akinyi Odongo, the creative director and owner of Akinyi Odongo Kenya, a high fashion brand. Odongo is also the CEO of Meta Arts Centre.
One lady who has been fortunate enough to dress the first lady, and even those before her, is Sally Karago.
From her SK Collections shop in Nairobi, Sally has dressed First Lady Margaret Kenyatta, former First Ladies Mama Ngina Kenyatta and Mama Lucy Kibaki.
Her passion for African fashion has put her on an international pedestal. She launched the Mcensal Fashion House in the 90s and Gucci invited her Mcensal School students to study fashion in Italy.
The Mama Lucy, as described by Sally, personally bought her own outfits at her fashion house. She preferred fitting, but more matronly coloured dresses with matching hats.
Sally is responsible for the elegant kaftans, nipped monochromatic skirts Maasai beadwork to boot-and fitting outfits that Margaret is frequently spotted in. The free-flowing dresses Margaret wears are a reflection of the designers' own love for free fitting wear of which she's a champion of
Related Topics