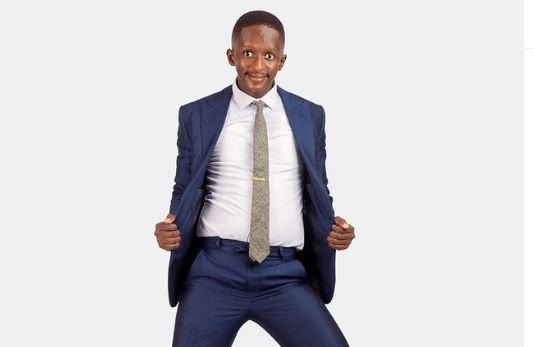 Comedian Timothy Kimani Ndegwa, popularly known by his stage name Njugush has revealed his plans to adopt his alias as his real name.
Speaking during an interview with his friend and business counterpart, Phil Director, the former Real House Helps of Kawangware actor explained that many people know him as Njugush and not Timm which makes it difficult for him to differentiate the two when in public and not acting.
Joking about the only people allowed to refer to him with his real name, Njugush stated that only beautiful women can call him Timmo, while the male gender stick to Timm and his best friend Abel, Kimani.
"Beautiful ladies can call me Timmo, boys call me Timm but Abel its Kimani," he said.
For the actor, the name Njugush has helped him get away with so much that Timm wouldn't have been able to and to some extent feels as though Timm is continually taking advantage of Njugush.
"Njugush now is being exploited by Timmo and he doesn't know it yet. He is often used for excuses. When Timmo wants to insult people he uses it," he added.
The father of two now wants to merge his biological names with his stage name to avoid constant confusion and inconveniences.
"I have thought about changing my name to Njugush actually because it is impossible to use them apart. Going ahead, and I know some people who have already done it for ease. So instead of the alias I just use Njugush and go on with it," he revealed.
Reflecting on his career growth, the highly sought after digital content creator owed his rapid online success to his manager, Judy Nyawira, Abel Mutua's wife.
Giving details on their partnership in a previous interview with Iko Nini Podcast, the funny man described Judy taking over their brand alongside his wife Celestine 'Wakavinye' Ndinda as the best thing that ever happened to them.
"So back in 2017/2018 we had a lot of jobs coming in, things were good for us but we couldn't manage. Cele ndio alikuwa manager and still organizing things na kijana ndio alikuwa amaekuja, we just couldn't manage. Jobs zingine hadi zilikuwa zinatupita. So we had to look for someone but not just someone... we had to find a person who could take us to the next level because tulikuwa tunafanya vitu tu kienyeji, hadi tulikuwa tunashoot na simu.
"We told Judy about our predicament since she was our friend and we used to confide in one another. We'd asked her to help us find a manager.I couldn't approach her akuje we do digital since she's a big deal, I mean she had produced Nairobi Half Life but luckily for us as fate would have it she was looking for a change in career," he narrated.
According to Njugush, Judy took over as their new manager and their brand shot to success enabling them to open their own company and even have international tours.
"All that was Judy, she took us to the next level. I was earning a weekly wage like a footballer," he stated.
Related Topics