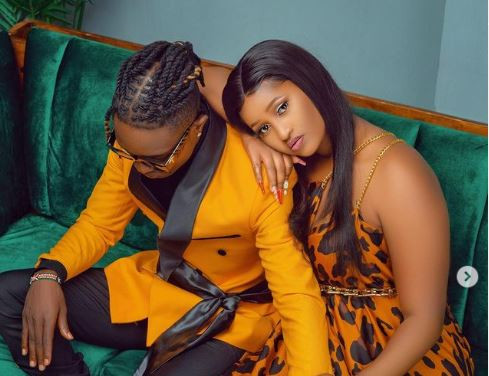 Singer Mr Seed has sustained injuries after her was involved in a road accident. The accident occurred while he was on a trip with his wife, Nimo, and some friends in search of land in Nanyuki.
According to Nimo, the trip started out with excitement and anticipation as they were looking forward to acquiring land in Nanyuki. She recorded a video of herself and her husband in the car, expressing her excitement at the prospect of owning land. However, their joy was short-lived as they were involved in a road accident that left them with injuries and some of their friends dead.
Nimo shared a series of videos on her Instagram story, which showed the aftermath of the accident. In the first video, she recorded herself and her husband in the car having a good time and captioned the video, "I had no idea what was waiting for us on the road. I have never been this scared in my life."
Later, Nimo shared another video showing her excitement about getting land in Nanyuki upon their arrival. She expressed her happiness and said, "Look at how excited I was. We have our own plans, but God has the final say. It's still unbelievable." Unfortunately, this happiness was short-lived as the accident occurred shortly after.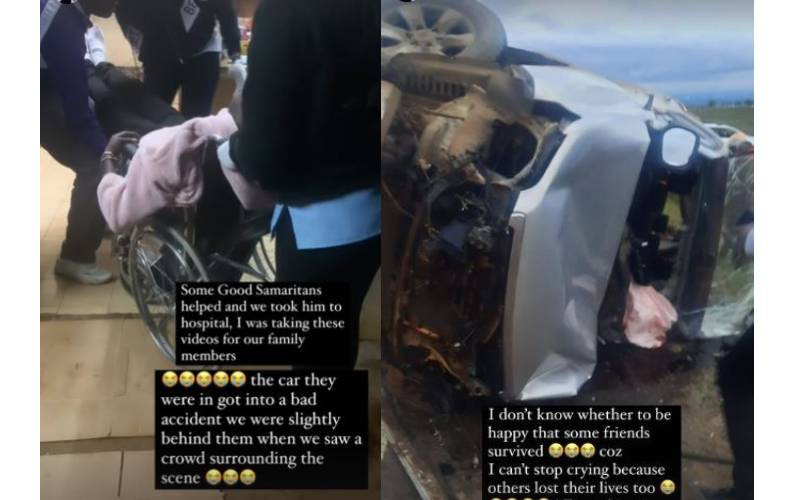 Nimo also shared a photo of the accident scene, which showed a badly damaged car. In a heartbreaking statement, she wrote, "I don't know whether to be happy that some friends survived because I can't stop crying because others lost their lives too. Everything is a blur. I just remember running and seeing them on the ground and begging him to wake up."
According to Nimo, good Samaritans came to their aid and helped them to take the injured to the hospital. She also revealed that her husband, Mr Seed, had sustained injuries on his hand and legs and had fractured his pelvis. She asked her followers to pray for them and the families of those who didn't survive.
Related Topics