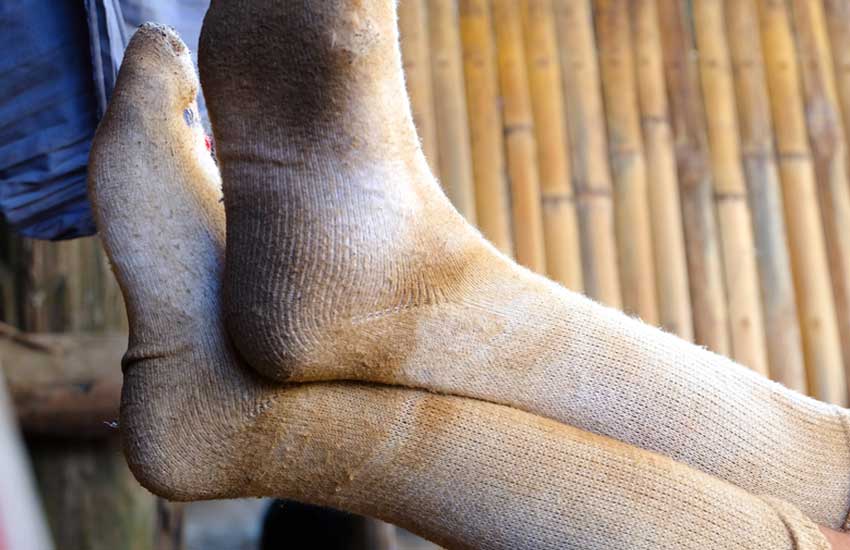 A KPL star was left embarrassed after his college slay queen threatened to take a walk if he did not work on his hygiene.
The woman is reported to have been the laughing stock among her friends after his footballer friend came to visit her – only to remove his shoes and leave a trail of pungent smell.
That the shoes were left a few metres from the door did not help matters. His smelly feet still made the woman and her friends uncomfortable in the small house.
The woman was forced to open the door and all the windows - but even that was not enough to end the trauma.
The woman is said to have been upset after her friends started texting her about the 'pungent smell' after leaving her place.
She raised the issue with the player who didn't take it kindly leading to an argument. The player didn't take the matter kindly and soon left the woman's house.
The college girl who lives in some of the flats near the college has vowed to dump his one-month old boyfriend.
Related Topics