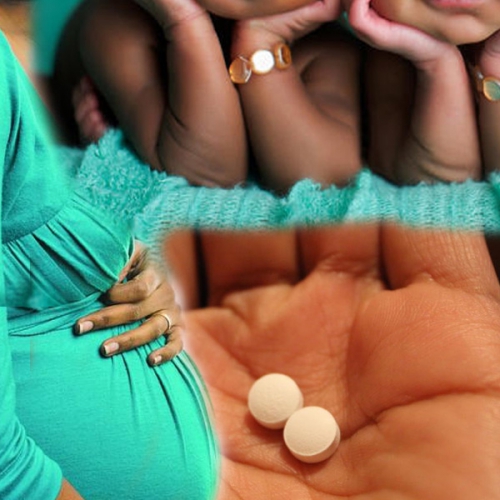 News of unexpected pregnancies is not something men receive with a ceremony. In most cases, it is always a cause for distress and indeed, a dark period for Adam's descendants.
It is in fact every man's worst nightmare and a period when players are separated from potential husband-materials.
One man who fully understands the weight of such news is Evans Memba, a civil servant who resides in Nyanza.
When his 'seasonal' girlfriend broke news of a baby in the offing, he almost lost it.
Failed periods
"She was not really my girlfriend. We often met for flings but what we had was a 'situationship' with no clear rules. We had unprotected sex just once and I remember seeing her taking P-2 and I took her word for it. Then she called to say she had missed her periods," says Memba who adds that he felt duped and could not trust this woman anymore.
Like most men, his knowledge of contraception starts and ends with condoms.
He had to seek a second opinion which confirmed his worst fears. Worse for him, this chick was not his idea of 'wife-material.'
She, nevertheless, carried the pregnancy to term and now raises a child as a single mother. Postinor-2 (P-2) now only evokes the pain of shattered dreams.
Jane Kendi, a 26-year-old mother, found herself in an almost similar situation.
She has been dating her boyfriend for more than four years since their college days and she took the pill without fail whenever they had unprotected sex.
But in February this year, she missed her periods and the subsequent morning sickness rattled her to the realisation that she was on course to being a mother.
"After dating for four years, I thought maybe we should just keep it and grow up," she told this reporter, noting that she knows a number of her peers who have found themselves in the same situation.
Jane and Evans' 'seasonal' girlfriend are part of the increasing number of women who find themselves 'paged' even after taking precautionary measures.
Efficacy has been questioned
Sixty years ago, Carl Djerassi and a team of other scientists developed oral contraceptive pills.
Mostly, the pills work, but there are instances when their efficacy has been questioned.
Emergency pill not 100 per cent effective.
The high number of unwanted pregnancies, according to medical experts, points to the fact that some users of the emergency pills are not well-informed.
Fred Kyalo who works with Family Care in Eldoret, blames the situation on the proliferation of fake drugs.
He reckons that the drugs are ineffective 50 per cent of the time.
"It is mostly counterfeits that are sold cheaper than the original drugs that do not work," he says. He adds that, "Most women do not take them within the stipulated timeline after intercourse."
Kyalo decries the corruption at the institutions entrusted with regulating professional pharmacists and selling of drugs.
"The institutions are corrupt and the chemists are always in a rush to make quick money," he laments.
Kyalo says that when a woman takes an original morning-after pill and it fails to work, it mostly results in an ectopic pregnancy, given the pill stops the pregnancy from taking place in the fallopian tube, but still works nonetheless.
Wycliffe Onkendi, a Ministry of Health official, says that the emergency pill is never 100 per cent effective.
An official from the Kenyan Pharmacy and Poisons Board who declined to be named, says they have not received any complaints regarding the sale of counterfeit drugs by chemists.
"We have not received any complaint to the effect, so we cannot say that there are counterfeits in the market," she told The Nairobian, adding that, "Maybe there are other reasons, such as being on other drugs that may bring about a contraindication."
She advises that, "Anyone who believes they have bought a fake drug should report to the Board by calling or lodging a complaint online on our website."
Related Topics