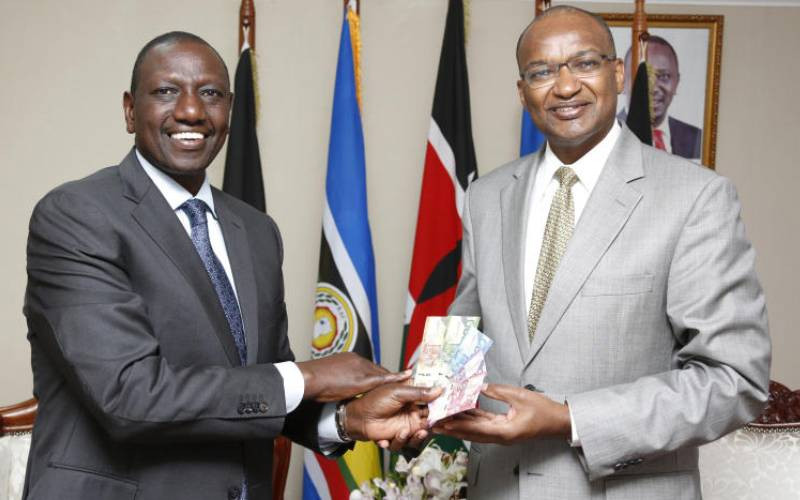 The ongoing review on checks involved on transactions above Sh1 million should be handled with caution to avoid compromising the security and integrity of the financial system.
Central Bank of Kenya (CBK) should ensure that while it eases what has been deemed as onerous checks involved in such high value transactions, it remains alert to the ever increasing and evolving risks such as money laundering and terrorism financing.
The CBK has been hesitant to implement a similar order given by retired President Uhuru Kenyatta citing money laundering concerns and breach of international obligations.
Currently, banks require customers to disclose the source, intended use and the beneficiaries when depositing and withdrawing cash above Sh1 million.
Banks also keep record of such transactions and report suspicious transactions to the Financial Reporting Centre (FRC) as part of global practice aimed at ridding financial systems of dirty cash.
The review should, therefore, find out the specific requirements in the current regulation that would turn off individuals and businesses from the financial system to risking their money under mattresses.
It should not be lost that crimes such as the 2019 terrorist attack on dusitD2 hotel and the National Youth Service corruption scandals were linked to failure by banks to carry out proper checks on the flow of millions of shillings.
Such examples, added to the many cases of plunder of public resources - real or perceived - should serve as a stark reminder that a lot is at stake if the integrity of the financial system is compromised.
Kenya National Bureau of Statistics data has consistently shown that a measly under three per cent of bank accounts hold above Sh100,000 while data from Kenya Revenue Authority (KRA) shows just 2.9 per cent of 2.7 million formal workers earn above Sh100,000.
But KRA has consistently questioned such data saying there could be a larger number of Kenyans whose incomes, going by their lifestyles, are not in tandem with the taxes they pay or the income they declare.
This, added to the fact that Kenya is part of the global financial system, should make the authorities want to exercise much caution so that they do not open a window for dirty money to find itself from the mattresses into the financial system.
Kenya continues to deepen its links in the global financial system through projects such as the Nairobi International Financial Centre that launched in July to attract over Sh240 billion in direct investments.
Such developments underscore the need for sound checks on financial flows so that the country does not become a playing ground for illicit financial flows.
Related Topics