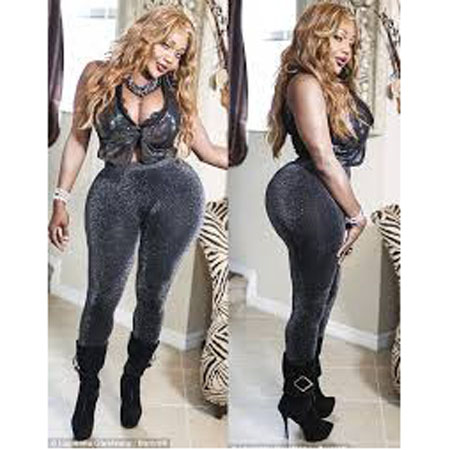 Tatiana Williams after her backside injections [ bizr.com]
A transgender woman that spent a fortune on black market injections to double the size of her backside has revealed she was willing to do "whatever it took" to achieve her 60 inch bum.
Tatiana Williams, who was born male, has spent 20 years enhancing her body and carries 8lb of silicon in each of her bottom cheeks
Appearing on ITV's This Morning, the 42-year-old told hosts Philip Schofield and Amanda Holden about her determination to make her dream come true.
"Whatever it took to get that process done, I was willing to do that," she said.
"The only thing that was important to me was the goal of becoming the woman that I feel and I dreamed I should have been."
Despite achieving the look she always craved, Tatiana – who is often compared to Nicki Minaj - was fully aware of the risks of black-market enhancements and even says it has killed her friends - but she has no regrets.
"Going to the black market is a big risk. People can die from these injections.
"I've seen people eaten up by the silicone. I've seen them turn black-and-blue and not being able to walk anymore. I've seen people have their whole breast taken off. I've seen everything.
"It's cheaper on the black market and people are willing to take the risks to achieve the beauty.
"I'm one of the lucky ones and I knock on wood everyday thanking God that he brought me through."
Related Topics