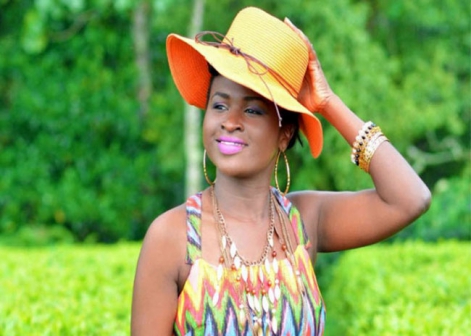 Mercy Masika has been in the gospel industry for the past 20 years. Recently, she escaped death narrowly in a road accident, which she says traumatised her. She told CATE MUKEI about her marriage, family life, growing up with a celebrity mother and gospel music career
About a month ago, you were involved in an accident. What exactly happened?
I will never forget that day on April 22. My husband and I were heading for a kesha in Thika. We were hit from behind by a car and the next thing I remember is that we lost control and veered off the road.
Then what happened?
I was actually asleep during the accident and was rudely woken up, only to realise we were off the road. I started calling out for Jesus. My husband was also calling out for Jesus. It was an emotional moment. We are lucky because despite the car being written off, we survived.
Who took you to hospital? Were you conscious? Yes, I was conscious, but everything was like a bad dream. We were rushed to hospital by an ambulance. We suffered minor injuries.
Did your two children know what happened ? Yes. They found out about it when we got back home after being discharged from hospital. I was limping and they kept asking why. They also wanted to know what happened to the car. I explained everything to them.
Has the accident changed your life? Yes. I no longer enjoy my sleep since I keep having nightmares. I am traumatised. I came face to face with death and hopefully, I will recover. Sometimes we need to understand that we are fighting a spiritual war and leave everything to God.
Has this incident inspired your music? Of course I will praise God and thank him for giving me a second chance. My music is all about Jesus. It is guided by biblical teachings and real life situations.
Your mother Agnes Masika was a celebrity. Did she influence your career choice? My mother played a big role in my career. She was a TV host at KBC's programme of Yore and if you may recall, I appeared on TV when I was very young. To date, I still go to her for advice. She is not really actively involved in music, but she can still play the guitar. She taught me humility and most importantly, brought me up to know Jesus. That's the greatest gift. My brother Chris Masika who got saved recently has started recording gospel music.
Was it easy to stay true to the gospel while growing up? I can't brag and say that I was perfect and never sinned. However, I managed to stay out of trouble through the grace of God.
Any childhood memories you would like to share? I was a loner. I loved sitting under trees to write music and sing or simply daydream. I still love daydreaming.
You once mentioned in an interview that you thought you were ugly while growing up. Why? It was just a stage. I was fat and had acne while in campus. However, that does not mean that I suffered from inferiority complex. I came out of it when I was in Daystar University and realised that I was actually attractive when I was almost graduating.
What led to this eye-opening moment? I started dating my husband and taking better care of myself. I also started attending Jubilee Christian Centre worship sessions with Kathy Kyuna. She really inspired me to be who I am today.
Apart from music, what other projects are you involved in? I visit schools to talk to girls and inspire them. I can relate easily with their struggles as they grow up.
Related Topics