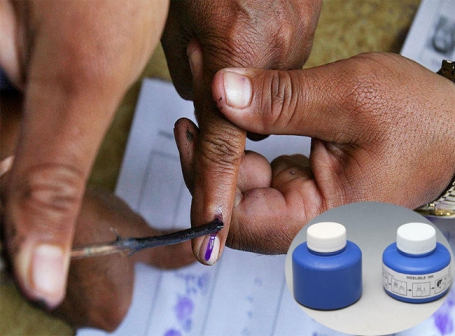 The by-elections held early this year in Kericho and Malindi are now happily behind us and the voting ink has since dried on the small finger.
That ink, for one, doesn't dry easily and stays put for one week or so no matter the scrubbing. Not even with pumice stones best reserved for heels with coin-size cracks.
Have you ever wondered why the election or voting ink is violet and not say, black in colour? And it's not just in Kenya, but all over the world. Okay, one can discount the Surinamese, who in the infinite patriotic wisdom, changed their election ink to orange — the national colour.
Stripped down to its bare hues, the election ink has one basic, but fundamental function: to prevent double voting. And you can't remove the ink with normal detergents.
The reason is that the election ink is applied beneath the cuticle, making it harder to remove. But what really makes the ink so indelible is its chemical composition. It has a pigment for instant recognition once the ink dries 10-30 seconds after a voter has made the right or wrong decision... which later result in "spoilt votes," really wasteful considering one Kenyan vote cost Sh1,680.
After drying, the silver nitrate chemical stains the finger and attempts to remove it will be like instituting a presidential petition. Industrial standards stipulate that the ink contain 10-18 per cent silver nitrate that ensures the election ink only fades when your external skin cells are replaced by nature. This silver nitrate stuff, just in case you are trying to figure whether you came across it in science and agriculture lessons (which you flopped yet Kenya is an agricultural economy), was discovered by a German Friar called Albertus Magnus.
That was in the 13th Century when he documented the capacity of nitric acid to separate gold and silver via dissolving the silver. Magnus, a pretty observant mohine, also noted that the resulting solution of silver nitrate could blacken skin.
Did you know that India is the world's most vibrant democracy? Well, to ensure it remains so, the election ink fades after four months!
Indeed, many democracies around the world use the election ink made in India, and by India's Paints and Varnish Ltd, in Mysore City, which six members of what later became the Independent Electoral and Boundaries Commission, visited before the 2013 general election. Paints and Varnish Ltd has been manufacturing election ink since 1937.
Related Topics