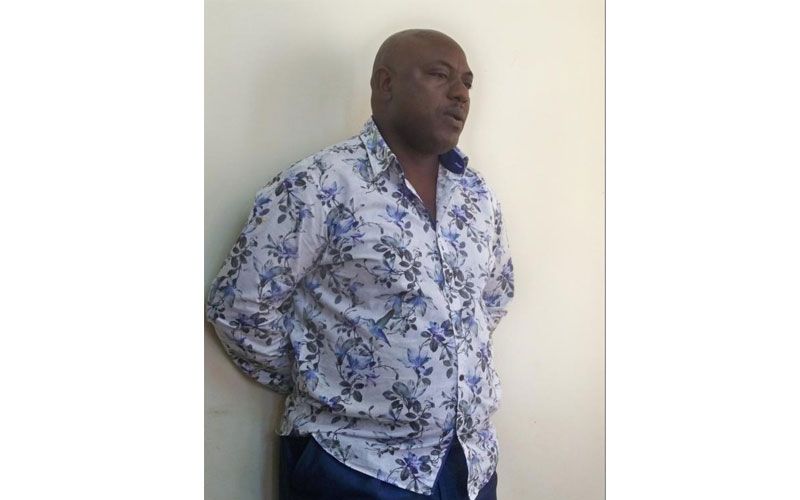 Former Mungiki national coordinator Ndura Waruinge started off as a petty criminal in Dandora before rising to leader of the proscribed sect.
His base was at the dumpsite where he retreated after raiding banks and factories in Industrial Area. Some of his associates were slain hard-core criminals Anthony Ngugi Kanagi alias Wacucu Bernard Matheri Thuo (Rasta) and Gerald Wambugu Munyeria (Wanugu), revealed Ndura during a youth gathering at Kenya Assemblies of God (KAG) church in Umoja Three.
READ ALSO: Three musketeers: Wanugu, Wacucu and Rasta were Kenya's 'baddest' criminals
"I was a street boy before graduating into crime. I don't regret my past because it made me who I am today… a believer in God," he said when he met the youth, some of whom confessed to being criminals in Nairobi's Eastlands.
Ndura is on a mission to discourage young men and women from engaging in crime or joining criminal gangs like Al Shabaab, Mungiki and Gaza.
Those who admitted to being gang members identified poverty and unemployment as the root cause of their involvement in crime. The more than 100 youth were drawn from Kariobangi, Dandora and Mowlem.
"I want you to change and look at life positively. I was worse than some of you here, but I changed and now live in a seven-bedroomed house from a hovel in Mukuru Kwa Reuben slum," Ndura told the youth.
The former Mungiki leader, through the Gospel, is also trying to persuade criminals to surrender guns and other dangerous weapons, promising to hook them to income generating activities.
READ ALSO: My father headed Mungiki, he disowned me for refusing to shed blood
"I beseech you to quit crime or risk facing what befell my friends Rasta, Wanugu and Wacucu. The ultimate price for crime is death, so mend your ways and let's work together," said Ndura ahead of a religious crusade for reformed criminals to be held during Easter Holiday.
Reverend Isaac Mwangi, founder of KAG Makongeni church, said he was initially reluctant to host Ndura and the youth, fearing the ministry would come under the radar of police.
"You know I have never interacted with this man (Ndura) because of his dark past. Even though Apostle James Ng'ang'a referred me to him, I was a bit hesitant to allow him to use my church," said Mwangi adding that some of the youth are armed and on the police watch list.
One of the youth recounted how he narrowly escaped death from a lynch mob after waylaying and robbing a resident in Kariobangi.
"I thank God I am still alive, were it not for the swift response by the police, I would be dead," said the teenage boy.
Related Topics