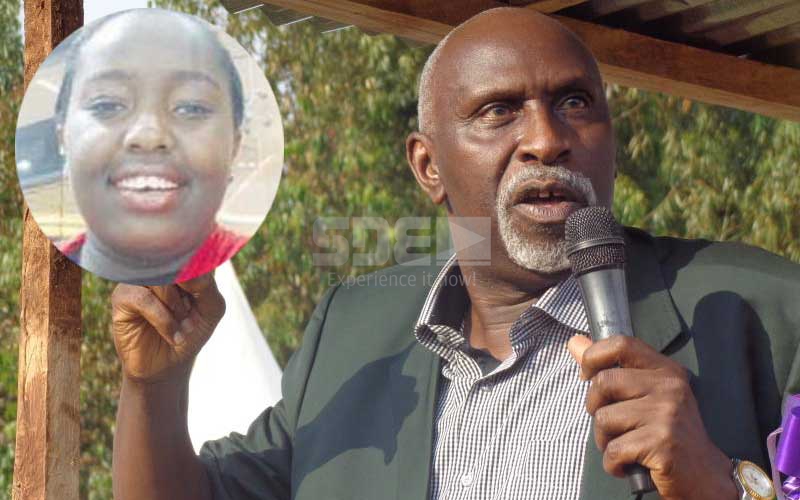 Charles Nyachae, the recently appointed Judge of the East African Court of Justice is battling allegations that he impregnated and dumped a college girl after a one night stand.
Nyachae, 60, has also been accused by Esther Wamuyu Macharia, 25, of neglecting her and their three-year-old daughter.
A chain of text messages in the possession of The Nairobian reveal that Nyachae was ready to take responsibility were it not for what he perceived as "blackmail and threats of exposure" from Wamuyu whom he accused of taking advantage of his position in society.
Wamuyu was demanding Sh100,000 monthly upkeep until their child reached 18 or a Sh20 million one-off payment, while Nyachae was only willing to art with Sh26,000 for school fees.
Before his appointment as a judge by President Uhuru Kenyatta in February this year, Nyachae was the chair of the Commission of Implementation of the Constitution (CIC) while Wamuyu was a campus student now turned business woman in Nairobi.
The East African Court of Justice is part of the East African Community to which Nyachae was nominated by Uhuru's Jubilee party after losing the Kisii Senator's seat to Prof Sam Ongeri in the 2007 General election.
Nyachae, who also accused Wamuyu of "madharau all the time and communicating to me like I'm a child," even engaged his lawyer, Danstan Omari, to solve their upkeep conundrum, to no avail.
Nyachae, son of Kisii political kingpin and former presidential candidate Simeon Nyachae, was previously married to Kaptuiya Cheboiwo. She was the Woman Rep aspirant for Baringo North where her late father, Henry Cheboiwo, was MP for 22 years.
The Nyachaes hail from Kisii County where Wamuyu was born and where she attended Kisii University, taking criminology and security studies while working as a part-time receptionist at a hotel where the two met in January 2014.
Nyachae, who studied law at London School of Economics and Political Science, had checked in for a meal with friends around 9pm when he met Wamuyu at the hotel.
"When he was leaving with his security, he stopped and greeted me then asked for my contacts and gave me a Sh3,000 tip," recalls Wamuyu adding that Nyachae resurfaced after a month when he "texted me that he was around but we didn't meet that night."
Wamuyu claims the commercial lawyer invited her at the tail end of February 2014 when they spent the night cavorting at a different hotel in the county before parting ways.
"He was a generous and loving gentleman. That night we shared a lot. It was a one night stand that made me conceive. I shared the news three months later but he never responded," alleges Wamuyu, adding that Nyachae "never supported me emotionally or physically during the pregnancy having decided to bear the burden alone until 2015 when he responded. I only asked him to support this child without much argument."
Wamuyu says she was forced to terminate her studies and move to Juja where she holed up with her parents after giving birth.
Wamuyu says that Nyachae supported them, sending Sh20,000 in intervals for two years to October 2017, but matters came to a head when she requested for Sh200,000 to move out of her parent's home and resume her studies.
"For around a year, he was cooperative," recalls Wamuyu, "bust he started acting slowly (sic), refusing to pick my calls and even answer my text messages. We meet around three times in Nairobi to plan how he would take me back to school but he changed his mind the last minute."
At some point Nyachae referred Wamuyu to his lawyer but meetings did not bear fruits due that not so small matter of demanding Sh80,000 to Sh100,000 as monthly upkeep. College fees and child support until their love child turned 18.
Wamuyu admits receiving around Sh600,000 in two years to October 2017.
A copy of money transfer statements between May and October 2017 and seen by The Nairobian indicates that Nyachae sent around Sh140,000 before he stopped communicating and assisting her.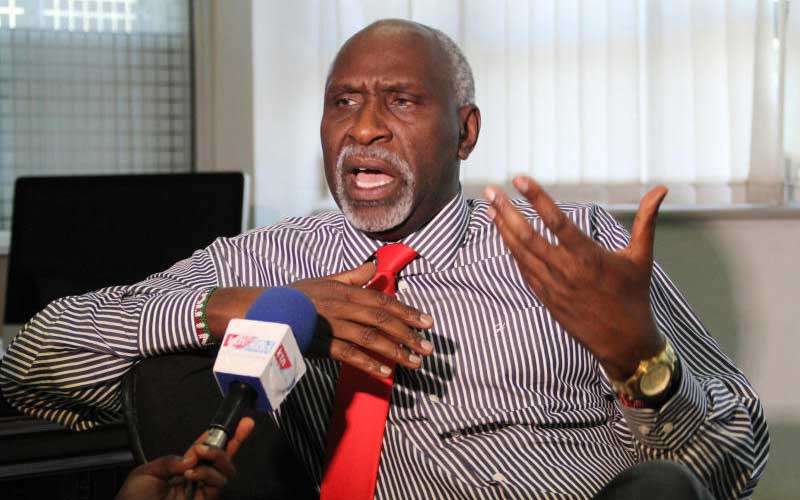 Here is part of the conversation between Nyachae and Wamuyu seen by The Nairobian on diverse dates for more than a year.
Wamuyu: I should have listened to you from the start, I would have thought otherwise about giving birth to her, none of this would have happened. I'm not here for your money rather just helping me raise her.
Nyachae: What am I supposed to think when you are blackmailing me about headlines? What if it was just some Kamau or Otieno somewhere you wouldn't threaten me with headlines.
Wamuyu: It's okay, I have really messed up your life from the day M***I was born. I have never wanted to put you in any blackmail situation, if you were normal person, I would be married to you since we would take in the worse and bad life in one home.
Wamuyu: Its official blackmail, if you won't have sent the money by Tuesday wait…
Nyachae: That's fine, I just opened my phone. I was planning to call you and tell you what I had in mind because your last couple of text messages seemed reasonable. But if it's officially blackmail so be it. I hope you will find it helpful.
Wamuyu: Instead of me begging you so much simplicity of me (sic) is to bring the child to your office, that way text or call you any longer.
Nyachae: I have told you many times don't threaten me, I'm trying to progress this matter to a solution as we agreed. I even gave you access to my lawyer so that we can expedite. I you don't like it then you can decide what you think is good for you, you decide don't just threaten me. Don't even wait for end of March. You should carry out your threat.
Wamuyu: You are truly unfair because you want me to sign a formal agreement for the child's upkeep and school fees to buy silence so that I can never ask for additional even when she grows up. Then your lawyer says we go to court, why hire him thought it was to remain out of court. If you tell him everything from me, clearly showing him what I communicate to you, my simple question is who does the child's DNA match, yours or his (lawyer)? You better act like a father and man.
Wamuyu: Now even the money for January's upkeep has piled up with the rest…
Nyachae: I don't need that kind of rubbish today! You are the one full of madharau all the time, communicating to me like I'm child. Did I not try calling you yesterday as I had said and you didn't pick…don't know what makes you think you have the right to disrespect me.
Nyachae continues: It's my birthday today and I intend to have a peaceful day! Nobody even you is going to stress me today.
Wamuyu: At what time did you call, send your call log via Whatsapp and clarify your lie.
Nyachae: You don't have monopoly of anger Wamuyu.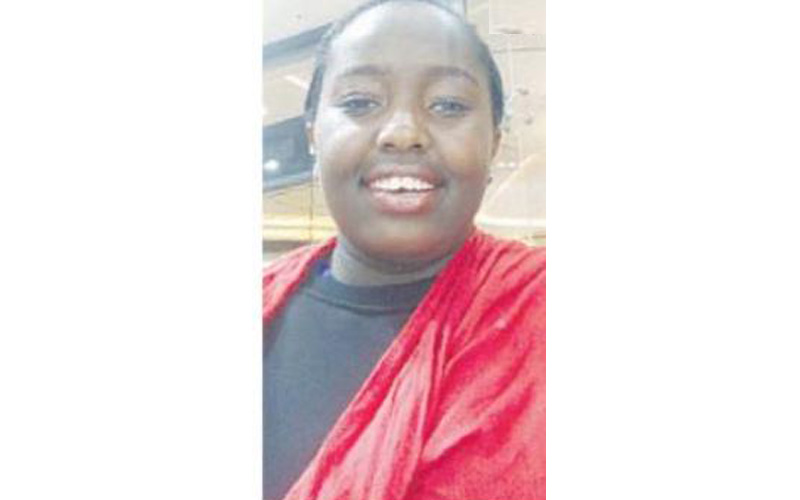 Wamuyu: Honestly, I might not have monopoly of anger but simply your response sometimes is just disturbing and then you know how to punish my feelings by answering when you feel like. Kindly let's talk about this issue, please I beg of you.
Nyacahe: I have no wish to exchange bad text messages.
Wamuyu: Hey, good morning I wanted to kindly request you, if possibly by the end of March we will have solved this issue and found a solution. I will be happy, plus I was requesting you to inform me in case you change your number once you move to Arusha…you do take care of yourself once you are there. In case you are moving out of Kenya.
Nyachae: Hiyo ni sawasawa.
Related Topics