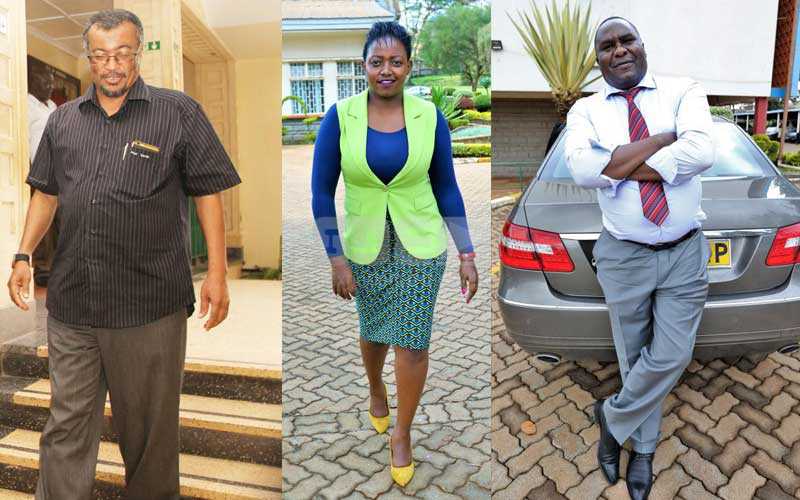 These 'upgraded kanjoras' are the new sheriffs in town
And they are not the dithering semi-literate councillors of the old who were scruffy and fought with plastic seats the whole day during debates
Move over Bwana MP! The Member of County Assembly (MCA) is in the House!
The MCA has financial colour, social clout and a political caboodle of followers. The MCA, as many governors have come to learn, is the kind of chap who can kick out connected nominees for plum county jobs, influence tenders, curtail spending or send the big man spinning into an impeachment bin at the drop of a hat.
And because they are practically based on the ground, their grassroots networks are beyond even the senators' comprehension.
Indeed, wise is the MP who ensures they remain in their good county assembly books. The MCA is a plum job that comes with a fairly decent salary, a car loan, mortgage and juicy per diem and sitting allowances, meaning some MCAs take home more loot than Nairobi-based senior managers with a higher level of education and corporate experience.
They own beautiful homes, dress well, drive nice cars and send their kids to the priciest academies in the locality. Their lifestyles are lavish by village standards, such that pubs in the middle of nowhere now stock single malt whiskies, and fine wine and charge an arm and a leg for accommodation.
And lest you forget, MCAs travel for 'benchmarking tours' abroad with the same regularity you go to the village from the city to inspect your Napier grass project.
Because wards are smaller, the cost of mounting a campaign for an MCA is way cheaper and the logistics are not very demanding, making it easier for them to campaign for the political seat. So lucrative is the position of MCA that it has transformed the lives of many ordinary Joes and Janes, turning them from hustlers to men and women of status.
While in some assemblies, business is conducted in mother tongue, most assemblies have accomplished professionals, a case in point being Kakamega, where former nominated senator Godliver Omondi represents Matungu as an MCA. But not all who go for the MCA's seat do it for the money and perks.
There are MCAs who are wealthy. One may wonder why they chose to run for the lowly post, till you consider that many MCAs have better name recognition on the ground than some senators and Woman Reps.
Equally, if the rise of Cleophus Malala from Mahiakalo Ward MCA to Deputy Senate Minority Leader in less than six years is anything to go by, this position can be a springboard to bigger things.
This is because while MPs, senators and Woman Reps are in Nairobi, MCAs are always on the ground, mingling with voters. And if they have loads of cash, like this cast The Nairobian team has assembled, they could be deadly adversaries for parliamentary and even gubernatorial contest in 2022.
MCA Hatimy, the humble billionaire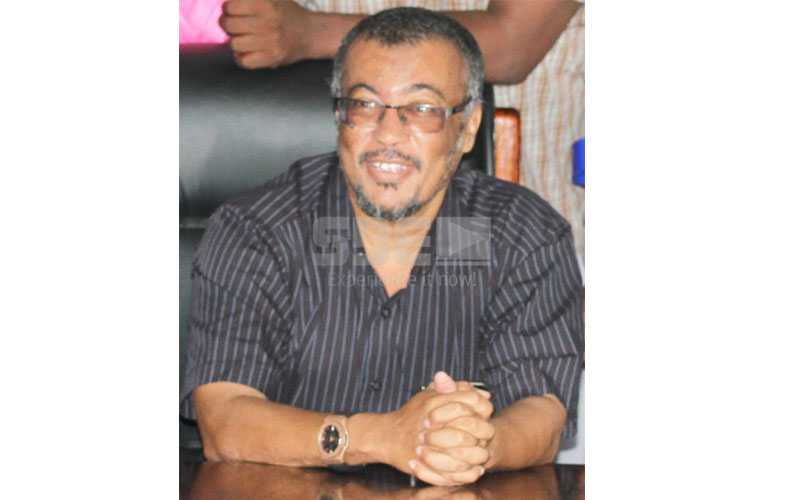 With his wealth said to be in the billions, Mohammed Hatimy could as well be one of the richest MCAs in Kenya.
Hatimy, is currently in his second term at the Mombasa County Assembly where he is a nominated MCA and strategist for Governor Ali Hassan Joho, with whom he has been in politics since 2007.
But before then, he says "I was a nominated Councillor in the now defunct Mombasa Municipal Council" and that he's a nominated MCA since "had I run as a candidate, I would have lost focus on my candidate (Joho) whose vision was the right one for the people of Mombasa."
Hatimy, chair of the Mombasa County Assembly Finance Committee, did not coin his fortunes in the shadowy world of the country's cunning tender-preneurs, rather he made his money in business.
The alumnus of the former Arab School in Mombasa had furthered his education at the Shuwaikh Technical College in Kuwait and the Dallas Fort Worth Flying School in the USA in between pursuing business administration.
The politician currently pursuing further studies at the KCA University, then joined his father in running the family business and expanding the Hatimy Group into five companies sweeping across machinery, freight and electronics.
To many Kenyans though, Hatimy became a household name in football administrator with the then Kenya Football Federation (KFF) where he was one of the longest serving chairs.
While at KFF, he says, "I used my own resources to pay player allowances, the coach and there were times when I had to pay for tickets for the entire team when we had to fly out of the country for tournaments."
Hatimy say that sometimes he would be refunded but many times no one bothered to underwrite the national team's expenses after he had already used his own resources and adds that "I left tens of millions in debt which I do not pursue. It always has been my contribution to local football". Little wonder the county has heavily invested in football stadiums.
Of his five children, he says "I have all sorts of professionals in my family; an aeronautical engineer, a dentist, an IT specialist and a human resource specialist and the last born is studying business administration in Dallas, USA."
My American passport allows me to travel the world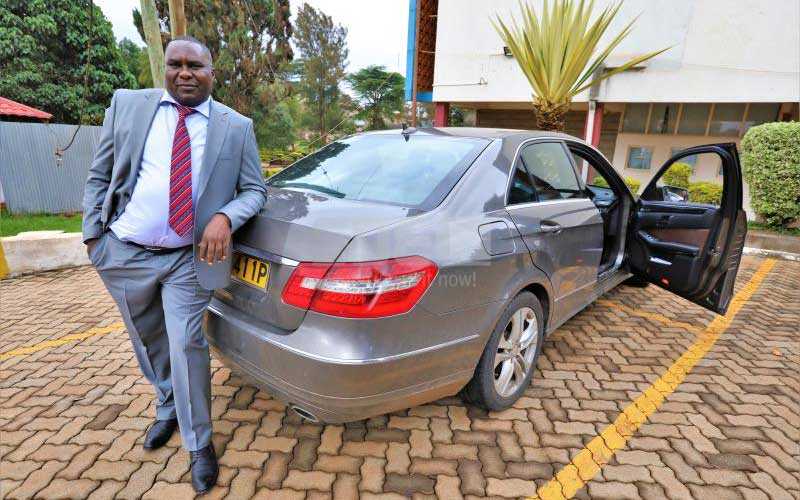 Cyrus Ngure is moneyed. During the 2017 elections he campaigned for the MCA's seat using a Hummer.
Ngure nicknamed 'American Boy', Ngure won by a landslide after portraying himself as a man of means who had no interest dipping his hand in public coffers. In fact, the MCA for Rugi Ward in Nyeri County can do without salary and allowances.
"I made more money as a businessman than I do as an MCA if someone asked me this position is not at all lucrative, if anything it is a sacrifice," Ngure said, standing next to his chocolate brown Mercedes Benz E 350 in a fitting suit.
Ngure said he was recently in London and secured two ambulances for Rugi Ward from the Mayor of London.
"I have travelled around the world. My American passport allows one to travel across the world, and I don't rely on the county assembly salary to pay for anything."
Ngure moved to America in 1995 and studied nursing at Alcamino College in California and while there he shipped second hand clothes and shoes to Kenya, but the business went bust over high taxes.
Ngure lived and worked in the US for 15 years in between visiting Kenya in 2004 and 2008 when he relocated here and began importing medical supplies, donating wheelchairs and non-pharmaceutical items.
He founded Cyrus Eli Foundation "through which I supported residents of Rugi ward long before I decided to run for office."
Certainly it seems Ngure, who only travels to the US and UK for personal business, does not really need the Sh83,363 MCAs earn in sitting allowances per month in Nyeri County.
"I feel these are pennies compared to what I can make as a businessman. It is nothing compared to what I have," he said adding that he became an MCA to inject transparency in public office and that "the government should have a kitty allowing legislators to visit Assemblies in the UK and US where the representatives are transparent."
I didn't become an MCA to make money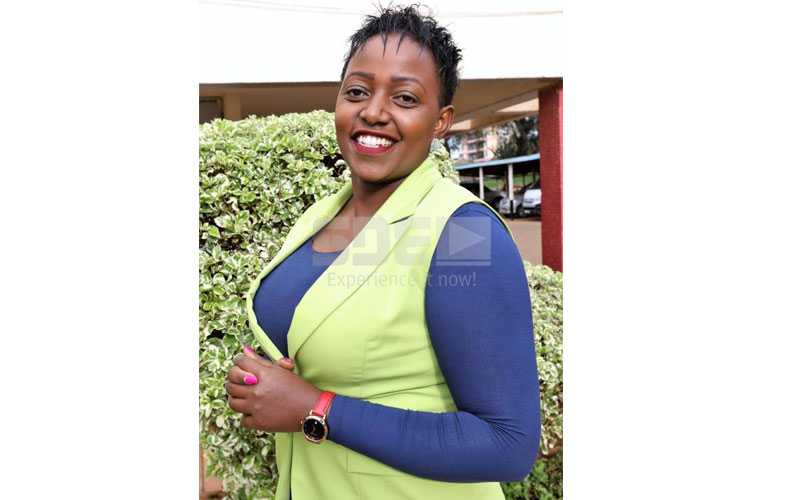 Magutu Ward MCA Pauline Wanjira popularly known as 'Wa Mabati' from her construction and roofing business is another County Assembly member who is not counting on her salary to survive.
Wanjira admits that as a businesswoman she has the capacity to make more financially than she does at the assembly and says she spent over three times what she had budgeted for terming the exercise as one of the most expensive ventures she has undertaken.
"I did not come to the assembly to make money, I came to serve the people and their interests must come first before my own" says Wanjira who started out as a marketer for a major construction company in 2010.
"I used to walk from one building site to another convincing the contractors to buy our products," she explained of the company which spearheaded installation of stone coated roofing tiles into the Kenyan market.
She was promoted to marketing manager, but left in 2013 to start her own company which supplies housing construction materials and installations.
She entered politics in 2017 as she felt she had a lot to offer the people of Magutu ward where she won on a PNU ticket in a Jubilee zone.
Wanjira floored 15 men effectively making her one of only two women to be elected to the assembly.
"My family were really concerned about me leaving my business to pursue politics but I believed that with good leadership it would be possible to unlock developments, eradicated poverty and improve the economy," she explained, adding that "As a woman I would like people to know that it is possible to make it in elective politics, it is not easy but it can be done."
I entered politics out of curiosity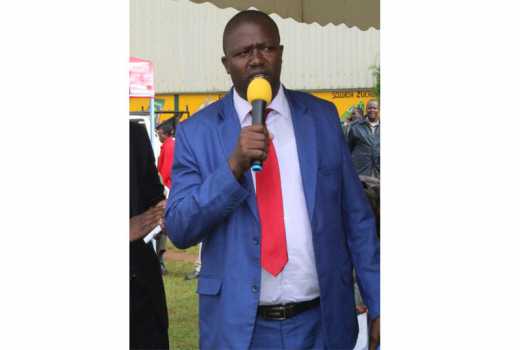 Iriaini Ward MCA John Theuri aka 'Jambo Kenya' started out as mobile phone repairman in 2003 before upgrading to selling cell phones for five years.
He advanced to selling accessories before starting an MPesa agency under Mobistar Communications which boasts over 100 Mpesa shops countrywide.
Theuri now has vast interests in real estate, his latest venture.
"I started out as humble businessman, and when I see an opportunity I take it, once I start something I see it through to the very end, "Theuri said, adding he too has travelled all over the world especially China for business.
For him, an MCA's position is a financial disaster because the campaigns were expensive and "I have the capacity to earn over five times what I am making as an MCA."
Theuri says he half-heartedly entered politics out of curiosity but those who want to join politics for money "will be seriously disappointed as every day I am losing an opportunity to closely monitor my business which costs me so much, but I made a decision to serve the people so I try not to think about what I am loosing and focus on what I can accomplish."
"I've been around the world, made money and I have my businesses, but I was curious about public office, and understanding how the government works from the inside, now that I am here I see things in a different light," he explained, adding that he skipped running for an MP's seat as campaign budget could have kissed the Sh80 million ceiling.
Theuri says he lives a simple life and has put personal ambitions aside to focus on serving his voters, for five years after which he will go back to businesses.
Manyatta slum boy spins his V8 with a sleek swagger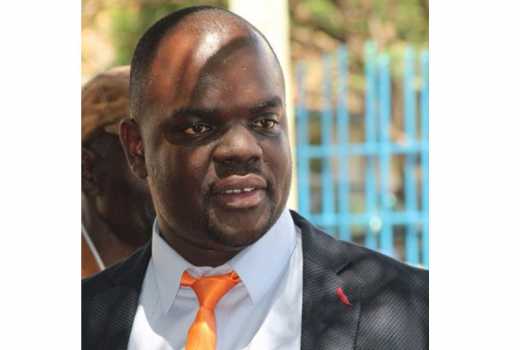 Joachim Okech the Kondele MCA at the Kisumu County Assembly joined politics to "give back to the community". Nicknamed 'Swagger' because of his lavish living and flamboyance during political campaigns, he drives a Prado V8.
A transporter with a fleet of matatus and trucks, 'Swagger' told The Nairobian that he's a businessman with interests in various sectors in Western Kenya and that the MCA's position is just a way of giving back to the less fortunate.
Besides transport, 'Swagger' owns two pubs in Kisumu besides forays in real estate. His journey up the financial food chain began while he was in college when he operated pool tables at social places in Kisumu at Sh20 per game. He saved the little income he got while living in Manyatta slums.
"As my savings grew, I established video shows across the town where people would come and watch football," recalls the now father of three who still runs the small businesses he started out with.
He used the pool tables and video shows to gain a grassroots support among the youth and "I made it a habit to give back to the society even when I had little and that is how I earned my nickname," says the politician known for dishing out handouts besides supporting residents in his wards. Swagger sponsors eight secondary school and women groups.
"I rely on my business because that is where my money comes from. My proceeds from the county assembly only helps me to supplement what I have to help assist the people," Swagger told The Nairobian adding, "I grew up in the slums and I know life can be very difficult."
Related Topics