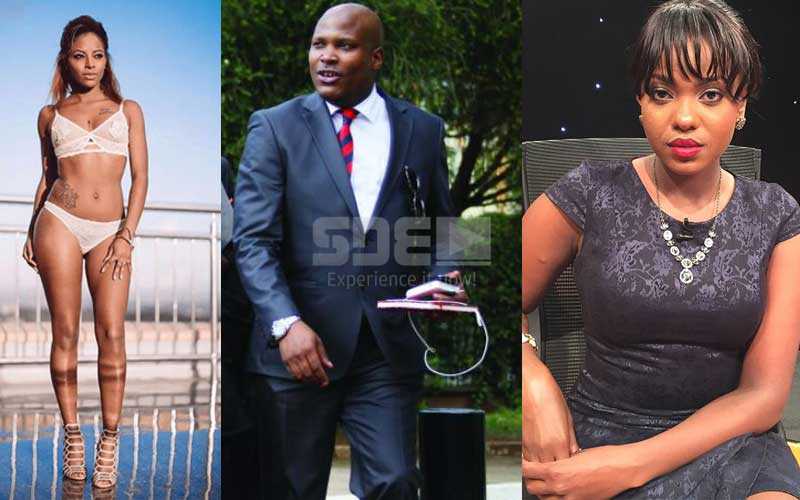 In November 2015, Jomo attended the Nairobi premiere of Spectre with Anne Kiguta in tow
During Rick Ross' concert, Jomo Gecaga attended alongside Lola Hannigan, weeks after they attended Nana Gecaga's birthday together
I have met Anne Kiguta once about seven years ago. I just said hi. I don't know her personally and we are not friends, says Lola
Citizen Television anchor Anne Kiguta and her baby daddy Jomo Gecaga, the nephew and personal secretary to President Uhuru Kenyatta, might no longer be an item.
Jomo has recently been spotted with former TV girl, fashionista and businesswoman, Lola Hannigan. She was in March this year attended the invite-only 40th birthday party of Nana Gecaga, Jomo's younger sister at the Billionaire Resort in Malindi, Anne was not on the guest list.
During the live tour of American musician Rick Ross at the Carnivore, Jomo took up a whole tent for his friends, with Hannigan by his side.
Before Anne and Hannigan, Jomo dated Valentine Njoroge, a radio presenter and newspaper sex columnist.
Valentine told The Nairobian in a 2016 interview that, "It is true I am pregnant. My baby daddy and I are really looking forward to parenthood. I cannot reveal his identity and please do not speculate."
In Kikuyu traditions, first born sons are named after the baby daddy's father. Valentine's son was named Udi. Jomo's old guy is Udi Gecaga. Jomo, though he parted ways with Valentine, is said to have secured a pad for her in Nairobi's Runda estate.
A year earlier in November 2015, the British High Commission hosted the Nairobi premiere of Spectre, the James Bond movie which Jomo attended with Anne in tow.
The pair even posed for a photo, fanning rumours that they were an item. The movie premiere was also attended by then Nairobi Governor Evans Kidero and his wife Susan Kidero, Machakos Governor Dr Alfred Mutua with his wife Lilian Ng'ang'a, business magnate Vimal Shah of Bidco and then British High Commissioner Dr Christian Turner and his wife Claire Turner.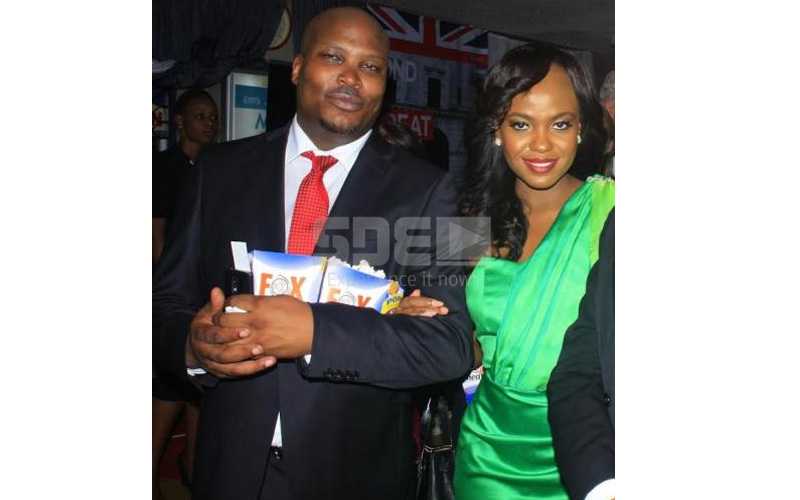 Anne was shortly put in the family way and confirming her pregnancy, told Drum magazine that: "It was 'huh?' Then I laughed and cried all at once. It was completely overwhelming. Nothing really describes the feeling that comes over you when you find out you have one of the greatest miracles happening inside you. I still feel that way sometimes. It's still overwhelming that God has designed me as a bridge between worlds."
In July 2017, Anne, who already had a girl from a previous relationship, welcomed twins into their life, a boy and a girl at the Nairobi Hospital, making her a mother of three.
Jomo, who had been incessantly nudged by his blood relations in the larger Kenyatta family to finally settle down, took paternity leave from State House following the birth of the twins.
Jomo was for a long time a First Officer at the Ministry of Foreign Affairs where he served as PA to Raphael Tuju then heading the docket during President Mwai Kibaki's first term, before joining Uhuru's staff in the same capacity.
Though the two never admitted to being in a relationship, Anne confirmed through social media that Jomo is the father of her twins by posting a photo of him with the caption: "Happy Father's Day @jomogecaga."
Contacted by The Nairobian over reports that Anne deleted the photo sparking rumours she had finally moved on, the television siren declined to be dragged into the matter and instead referred us to her lawyer Steve Ogolla, who released a statement to the effect that: "The stories purporting that there was turmoil and disquiet in her family were false in fact and substance, occasioned a serious breach on her privacy, and may have had the unintended consequence of diminishing her reputation in the estimation of ordinary, just and right thinking members of society."
Hannigan's response to our questions did not reveal much: "Whether I am dating Jomo Gecaga or not is no one's business. People should find something better to do with their lives. People will always have their opinions and assumptions but no one has ever reached out to me before writing a story. They think that attacking me on blogs and social media will make me rant but I will not."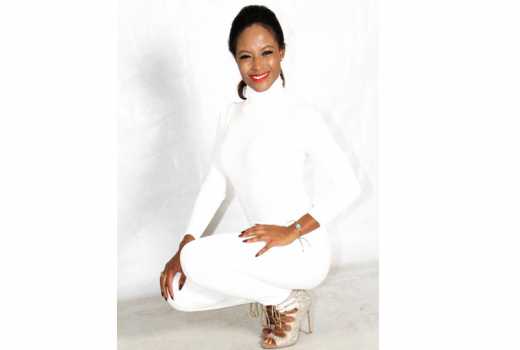 When asked who bought her the Range Rover and financing her luxurious lifestyle she said, "No one is financing my life. I worked very hard for it."
Addressing the rumours that she was friends with Anne, she said, "I have met Anne once about seven years ago. I just said hi. I don't know her personally and we are not friends."
Related Topics