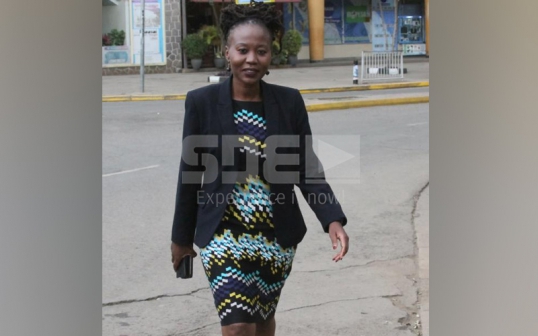 Akombe keeps much of her personal life shrouded under mystery
She took a pay cut of up to 70 percent and was making around Sh800,000 at the IEBC
Roselyn Kwamboka Akombe was born November 21, 1976 in Kisii.
She attended Nyabururu Girls High School in Kisii, after which she graduated and joined the University of Nairobi.
At the University of Nairobi, Akombe studied Education, Literature and Linguistics. She graduated with honours in 1999.
She worked briefly as a programme officer for the Collaborative Center for Gender and Development in Nairobi.
She went to the USA for graduate studies, joining Rutgers University in New Jersey. She would go on to spend a lot of time in the USA, even acquiring dual citizenship with Kenya. In New Jersey, she worked for various organizations, including WomenRising Inc.
Akombe completed her Master of Science in Global Affairs in 2003. She later completed her PhD in Global Affairs in 2005 before joining the United Nations.
She started out with an internship for a mission of the African Union at the UN, before moving on to become a political advisor in the UN Secretariat.
In January 2017, she took an unpaid sabbatical from the UN to join the IEBC, where she would be making significantly less money; it has been reported that she took a pay cut of up to 70 percent and was making around Sh800,000 at the IEBC.
She has insisted that her interest was in serving the country. She cited her time at the UN and her 15 years of living abroad as unique experiences that opened her eyes to the various electoral practices around the world, and she hoped to put her diplomatic skills to good use.
Akombe keeps a shroud over much of her personal life, and not much is known about her family except that she is single but also a mother. Some of her relatives still live in New Jersey.
Related Topics