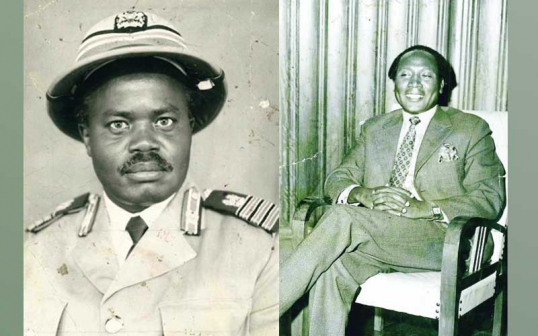 According to lead investigator John Troon, feared Internal Security Permanent Secretary Hezekiah Oyugi was behind Ouko's murder
Witnesses mysteriously disappeared during and after the investigation into the gruesome murder of Robert Ouko
The gruesome murder of Kenya's Foreign Affairs Minister, Dr Robert Ouko, was handled by the government of the day like a scene from a popular television crime series. How else does one explain how the lead investigator was set up to chase the wind as the real murder masterminds engaged in a massive cover-up of their crime?
How about the mysterious disappearances and deaths of witnesses during and after investigations?
Why was there active interference by government officials?
The lead investigator, Superintendent John Troon from the famed Scotland Yard, told Case Files from his retirement home in England that their investigations into the murder pointed back to the centre of the regime in which the Minister, then MP for Kisumu Town, served.
Dr Ouko's murder was triggered and actualised by a corruption report he was compiling and in which prominent people including Cabinet ministers, were adversely implicated, according to the report Troon handed over to the government.
In retrospect, Troon reckons Dr Ouko's killers are known and some of them are still alive. But the one-man central to it all was the feared Internal Security Permanent Secretary, Hezekiah Oyugi, who was said to run his own security intelligence parallel to the government.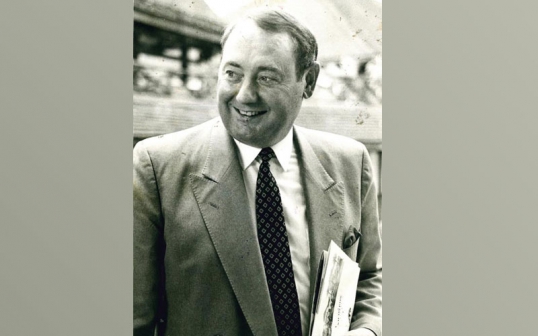 He had served as the Rift Valley Provincial Commissioner before his ascent to Internal Security. Troon made damning conclusions about him since "Oyugi was in the hotel where we used to interview witnesses. I got credible information that Oyugi was in Kisumu the night the Minister died."
Dr Ouko's body was found at Got Alila, less than 10 kilometres from his rural home in Koru, Kisumu. "When I asked him (Oyugi), at first, he denied he was there, saying it was his younger brother. Oyugi was mumbling things," says Troon, revealing that he was not allowed to interview the likes of Oyugi without authority from higher powers.
"I interviewed Oyugi, he was not very happy with the interview..." says Troon of Oyugi who was among the three people arrested over the murder, including Jonah Anguka, then Nakuru District Commissioner and whose version of events we carried here last week.
Oyugi spent 14 days in custody, but was later released.
Jonah Anguka, who spent 1,000 days in custody, was the only one of the three who stood trial, but was later given political asylum in the USA where he still lives.
The murder of Dr Robert Ouko has remained unsolved for more than two decades and evidence that can sustain a conviction has been passed to three different governments without much success.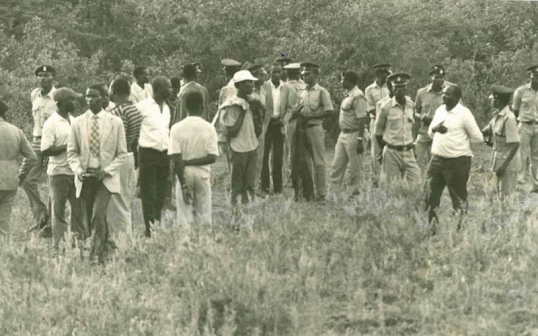 But according to Troon, "Hezekiah Oyugi was the mastermind of the minister's death. He was the trigger man, but the PS was not working alone," concludes Troon, who when asked whether the then president knows who killed Dr Robert Ouko, the former sleuth quipped: "He is the president and his Foreign Affairs Minister is murdered, what do you think?"
Related Topics