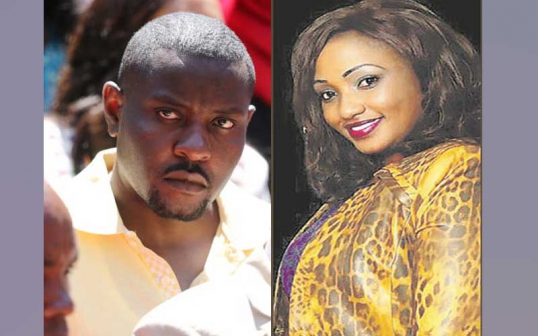 In her affidavit Beatrice Wanjiku is demanding for half of Sam Mburu's wealth
Mburu is allegedly a close associate of DP William Ruto
Details of Mburu's source of wealth are however scanty
Beatrice Wanjiku claims Mburu was a broke man with hardly a coin to his name when they met, and that it is because of her contribution that he became a man of means.
In her affidavit, Wanjiku states that she met Mburu when he was a broke casual worker at a logistics company in 2002.
"During the month of November 2002, when you were working as a delivery boy for One Touch Cargo Limited, and our client was a secretary to the managing director at the National Water Conservation Corporation, you contracted marriage under the Agikuyu customary law," reads the petition.
In her affidavit, Wanjiku demands half of Mburu's wealth, claiming she was the sole breadwinner when Mburu was still employed as a delivery boy and it is a loan from her mother that helped Mburu set up his clearing and forwarding business.
Wanjiku's affidavit further states that the couple's two children were born when Mburu was still a broke man struggling in life, and so her mother paid all the maternity bills.
The little known Mburu is described as a wealthy, humble, down-to-earth and generous man. Mburu,also known as Kiongozi (Kiswahili for 'leader') is allegedly a close associate of Deputy President William Ruto, and is often seen in his company, especially during public events in Rift Valley.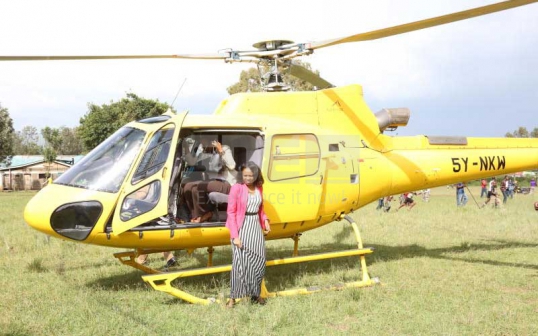 A man of few words, he is always in the company other young men whose extravagant lifestyles, sources say, he finances.
Although Mburu declined to comment on his relationship with Susan Kihika in an earlier story published in The Nairobian, those who know the two claim that Mburu has visited the family of the late Dixion Kihika Kimani— the maverick politician of the Jomo Kenyatta and Moi eras.
Mburu, a shrewd businessman with strong connections in the Jubilee government, runs a clearing and forwarding company in Mombasa. Details of Mburu's source of wealth are however scanty.
The soft-spoken trader hails from Solai in Nakuru County, where his parents were charcoal burners.
Related Topics