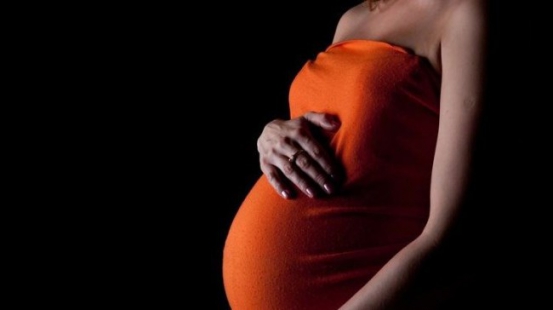 An Eldoret woman is alleged to have milked millions from unsuspecting couples, claiming that she can help them conceive.
The Nairobian has learnt that the woman, commonly referred to as Sister Elizabeth Shimo, and who is in her 60s, has been taking advantage of desperate couples.
She is alleged to be operating from her one-roomed house in Huruma estate in Uasin Gishu County, where she charges between Sh50,000 to Sh100,000 for her 'special' treatment.
Patients who are accompanied by their husbands pay an extra Sh6,000 during check-ups for what she calls 'uplifting.'
Female victims who spoke to The Nairobian claimed that Sister Elizabeth's treatment includes two injections; one in the thigh and the other in the buttocks; multi-vitamins; antibiotics; painkillers, anti-worms and Viagra. These medication are required to be taken within a span of three weeks. But the medication allegedly does not work.
The men are also injected with a certain drug to stimulate and 'strengthen' their sperm flow.
Atieno from Kisumu narrated her ordeal to The Nairobian.
"We sought her services after a friend referred me to her. I have been trying to conceive for the past 18 years. I convinced my husband and we drove all the way to Eldoret. When we arrived there, it was a beehive of activities and more than 20 women were in the queue. Sister Elizabeth gave me an injection, which she claimed would open my womb and fallopian tubes. She also inserted a catheter-like tube inside my womb and said it would remove the 'dirt' that was stopping us from conceiving," Atieno claimed.
She was also given tablets and assured of getting pregnant. Her next visit was scheduled after two weeks.
However, days later, Atieno started vomiting and bleeding, while her husband's private parts became numb and he couldn't rise to the occasion.
"We sensed something was wrong and we went back to her, but she insisted the treatment was 'still working' and that we should be patient. I sought medical attention and the doctors confirmed that I was not pregnant. Efforts to reach Sister Elizabeth were fruitless since she had blocked my number. I was really disappointed," she added.
Janet from Mombasa claims she's also a victim of what she describes as Sister Elizabeth's "lies."
"When I visited her, she gave me the injections and assured me I would become pregnant. Little did I know I had fibroids that were making my tummy big. She took advantage of my situation. On my second visit, she claimed I was three months pregnant," she said, adding that after going for a pregnancy ultra-sound a scan at a local hospital, the doctors revealed she was not pregnant, but had fibroids that needed to be removed.
Another woman claimed that her visit to Sister Elizabeth resulted in her legs going numb for days.
"Her instructions were that I should keep off my husband until after six days and that he should take the Viagra to improve our chances of getting pregnant. But months later, I had not conceived," she claimed, adding that, "My husband was bitter because I had not consulted him. I paid Sister Elizabeth Sh30,000 for the treatment. During the follow-up visit, she told me I had cyst and demanded another Sh6,000, but I sensed she was lying to me".
A spot check by The Nairobian revealed that Sister Elizabeth's clientele are wealthy women who run successful businesses and hold top government positions. They mostly fly or drive in big cars to Eldoret in search of her services.
She is the only one who opens the gate that is constantly locked and her patients are ushered into a dark room with a bed where they wait for their turn.
Neighbours claim that on Wednesdays and Fridays, she travels to Bungoma where she operates another clinic.
"When threatened by disappointed patients that they will report her to the authorities, she always responds that she has a background in nursing and is untouchable. Sadly, no woman has ever attempted to take legal action," a neigbour told The Nairobian.
Related Topics