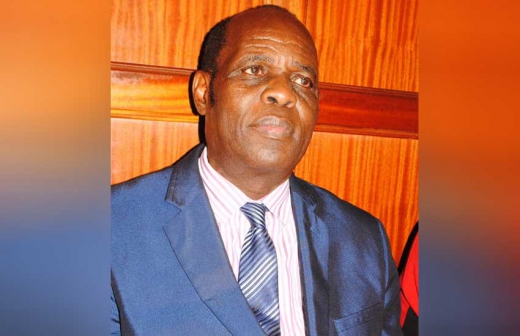 Deya is accused of stealing the babies to facilitate a 'miracle babies' scam in which infertile women reportedly became pregnant
Deya left the country in 1997, establishing the Gilbert Deya Ministries, which has churches in Liverpool, London etc
The self-proclaimed bishop is now in remand after being deported from UK
The Bible is very clear about those who sin - even break the law. They must be punished. Indeed, the ultimate punishment is clear in the book of Romans 6:23: For the wages of sin is death!
But then there are times when inmates are men of God who find themselves imprisoned with murderers, rapists, kidnappers, bank robbers, child molesters and con men.
For those who failed to keep to the straight and narrow, the words from the book of Ezra comes alive: "Whoever will not obey the law of your God and the law of the king, let judgment be strictly executed on him, whether for death or for banishment or for confiscation of his goods or for imprisonment."
Most of our pastors are rotting in prison where they're incarcerated for, among other crimes, child trafficking and murder.
Take Bishop Gilbert Deya for instance. For more than a decade, Deya tried every trick in the book to stop being extradited to Kenya to face charges of stealing children.
The self-proclaimed bishop is now in remand after being deported from UK where he had been fighting extradition after Kenyan police issued a warrant of arrest for him in 2004.
The controversial preacher has been accused of stealing five children between May 1999 and December 2004 from Pumwani Maternity Hospital. He arrived in Kenya on August 4 and was taken straight to court where he denied the charges.
He is accused of stealing the babies to facilitate a 'miracle babies' scam in which infertile women reportedly became pregnant through the power of prayer.
Deya, a stonemason turn preacher, is said to have taken female followers from his UK churches to Kenya after giving them herbs to make them believe they were pregnant before presenting them with stolen babies.
Deya was arrested in 2006 but resisted deportation attempts. His fight against extradition ended last month when his application for a judicial review was dismissed by UK High Court judges.
The London ruling paved the way for his deportation. Deya left the country in 1997, establishing the Gilbert Deya Ministries, which has churches in Liverpool, London, Birmingham, Nottingham, Luton, Reading, Manchester, Sheffield and Leeds.
Deya is represented by lawyers Cliff Ombeta and John Swaka.
He spent six days at the Kamiti Maximum Prison pending determination of his bail request. Chief Magistrate Francis Andayi directed Deya to be remanded after the prosecution opposed his release on bond, alleging he is likely to jump bail.
Swaka had initially indicated that the preacher will avail himself in Kenya after the elections are over.
The bail request was determined on August 10.
Last month, the UK Telegraph revealed Deya had been jailed in May after producing a forged "order" purporting to be from Kenya's High Court, absolving him of further criminal investigation.
The paper added that the preacher had been telling loyal followers that the devil was to blame while comparing himself to the apostles who suffered at the hands of their enemies in God's name.
In September 2005, Deya's wife was arrested at the Kenyatta National Hospital after walking in with a day-old boy she claimed was her son.
She allegedly became pregnant after her husband prayed over her. But medical tests showed that Mary, then aged 57, had not given birth.
Magistrate Grace Nzioka sentenced her in 2011 for stealing a child and giving false information. The magistrate upheld medical evidence presented in court that Mary was not the baby's maternal parent and ordered her to serve three years, which she completed earning back her freedom.
Related Topics