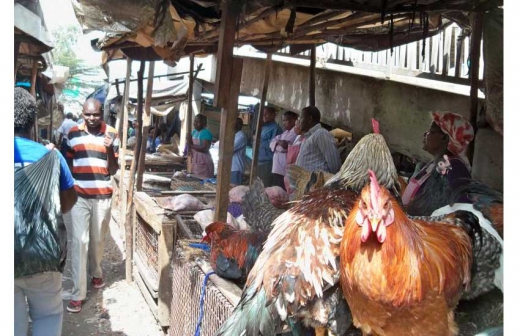 It is not uncommon to see many abandoning their slaughtering business midway just to attend fellowship at lunch time.
It is here that you will find live chickens abandoned at the entrance of the market along Jogoo Road. Praise and worship songs rent the air in between ushuhuda and sermons as traders down their sharp tools for the two-hour service every Tuesday and Thursday.
For the last five years, the services have taken place as lead preacher, Reverend Hosea Maina of Glory of God Ministries, leads the congregation. Maina was once a chicken meat trader before he decided to feed colleagues with the word of God.
"I've been a businessman here, also selling slaughtered and live chicken. I also worked as a long distance bus driver and operated town PSV vehicles in the city, mostly matatus plying the Lunga-Lunga and CBD route. I later quit to preach," says Maina.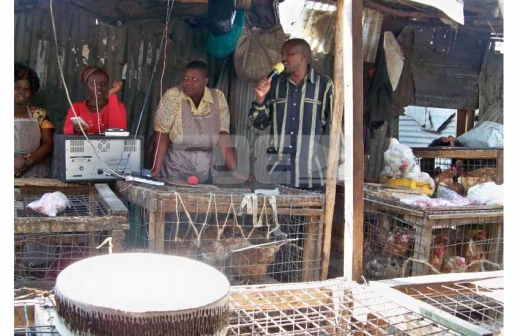 "Everything stops at this time. We do this to thank God for providing and protecting us from evil, that's why no business takes place at this time". Maina says some traders employed uchawi along time ago to boost sales, but the sermons have helped.
This is corroborated by Farcie Gathoni who said: "Initially, everything was disorganised since some people were using bizarre means to win customers, but a majority have been liberated". Gathoni added that, "Chicken here cost between Sh450 and Sh750 and above depending on our supplier, but business is now good because we are blessed".
Related Topics