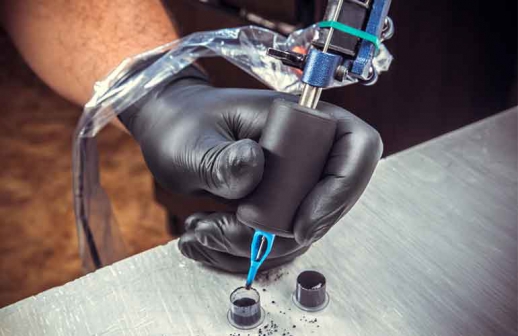 Removing a tattoo is a long and painful process, and certainly not cheap, this is according to Benedetta Chege, a laser therapist at Avané Clinic.
"Removal takes four or more months, depending on the ink used, size, location and age of the tattoo. We use an advanced laser beam machine that removes the outer section through peel of inner pigments, which is fragmented then removed by normal body processes."
Benedetta adds that those seeking removal have tattoos in visible places, like on the face and hands, and get stigmatised at workplaces, especially after relationships go south.
Others simply get tired of tattoos and want them removed. A few more people remove tattoos for religious reasons.
Eric Munyole of Ricks Tattoos in Mombasa says that about 60 per cent of those who go for tattoos do it under the infl uence of peer pressure. Only 40 per cent are confi dent about what they want. He says that smitten lovebirds or couples rush to ink themselves and when the a air goes south, they have to endure removal process with regrets.
Munyole says the darker and larger the tattoo, the longer it takes to remove. It takes up to four sessions at intervals of fi ve weeks, and a session costs not less than Sh10,000. Dermatologists warn that tattoo and piercings can lead to allergic reactions, skin infections and blood-borne diseases like tetanus and hepatitis, besides viral transmission.
Hairdressers, Barbers and Beauty Association chairman, Boniface Wainaina, says there have been concerns over unprofessional tat- oo artists, with some reportedly using cheap hazardous ink.
"We have tattoo customers complaining of shoddy work and others have got infections.
It is a matter that defi nitely needs to be regulated. Since we consider tattoo artists as beauticians, we are concerned about the level of professionalism in their industry and are consulting on how to bring them on board," says Wainaina.
That industry is a really lucrative one. Eliamin Ali runs a tattoo shop in Nairobi and has met dozens of Kenyans willing to fork out up to Sh150,000 to turn their bodies into canvases.
Ali says his clientele include doctors, lawyers and corporate bigwigs.
Related Topics